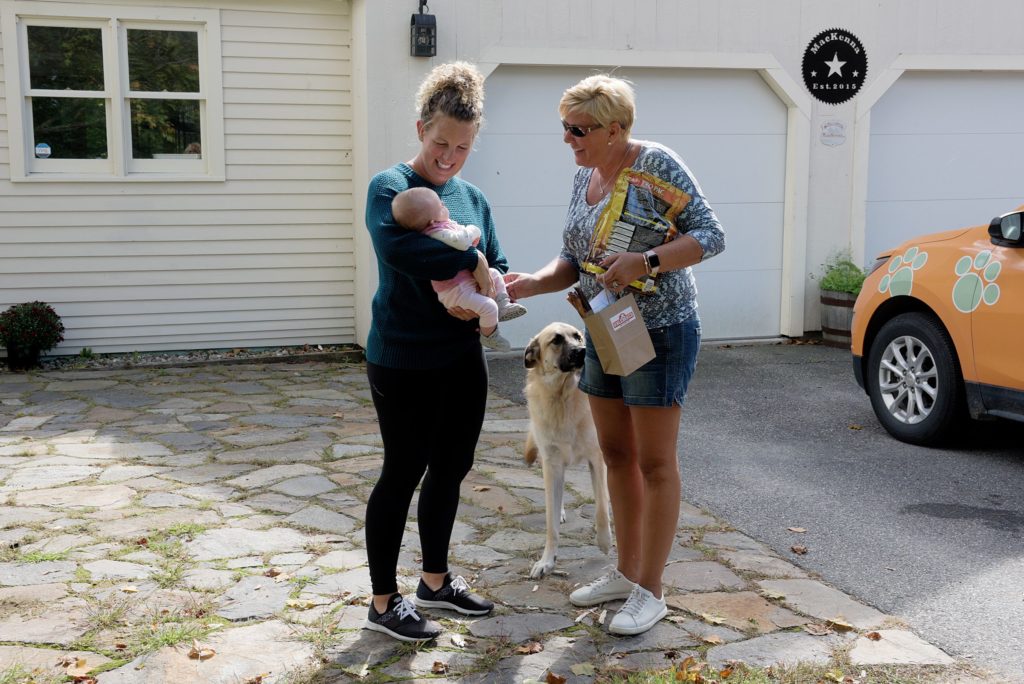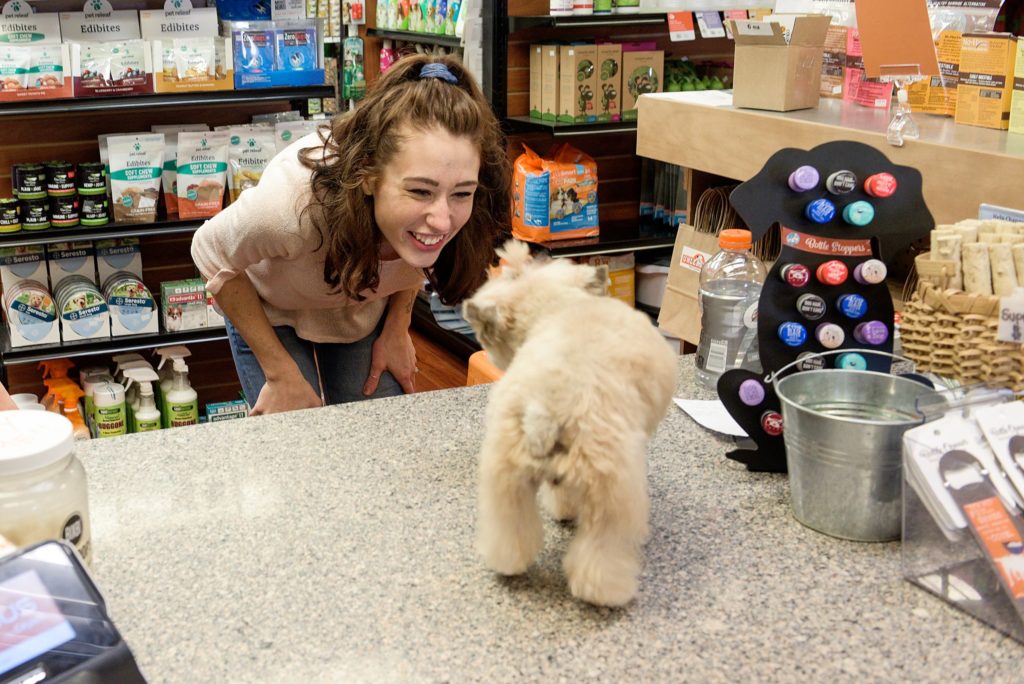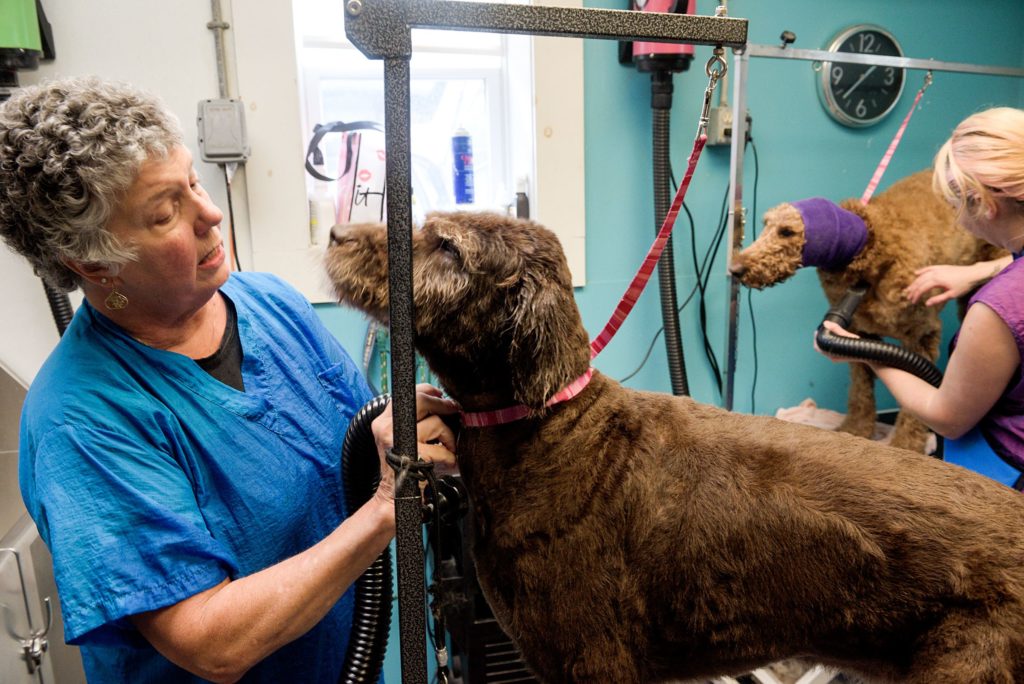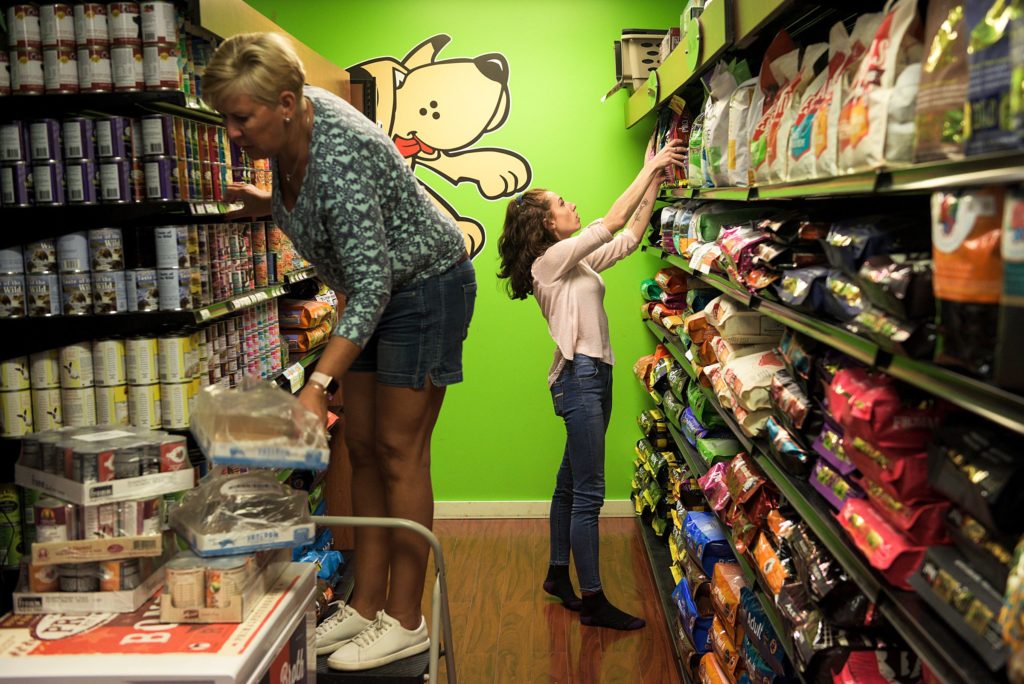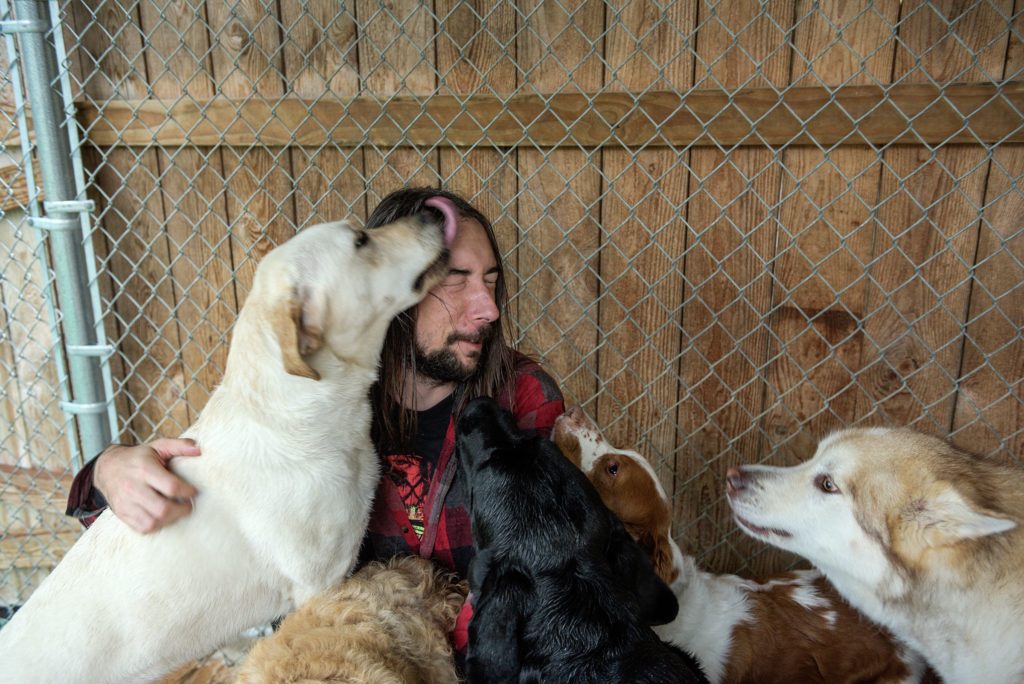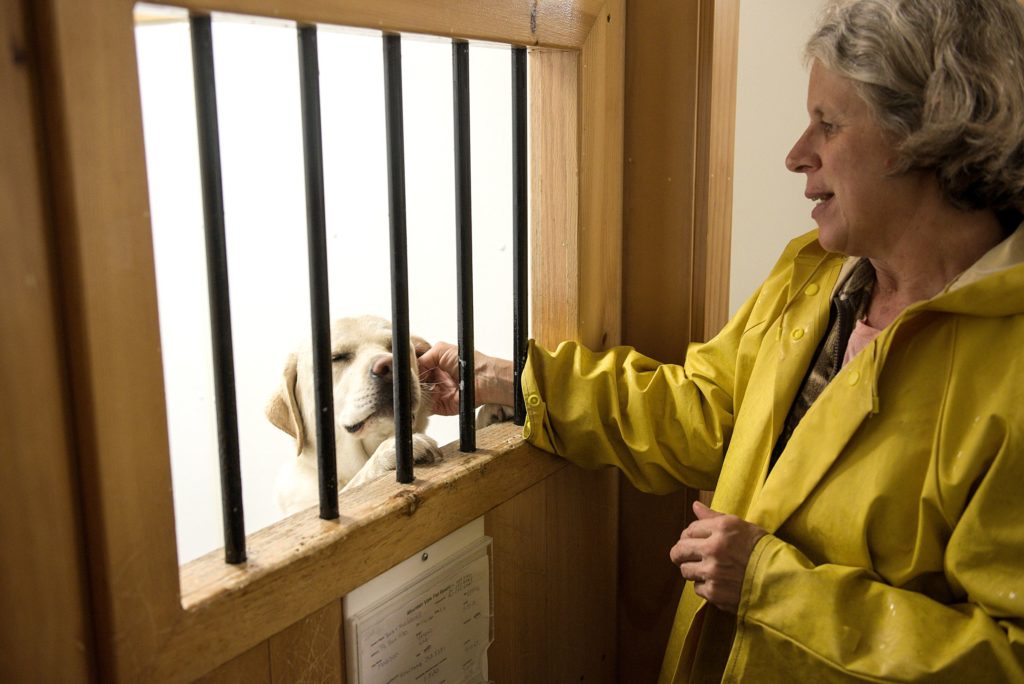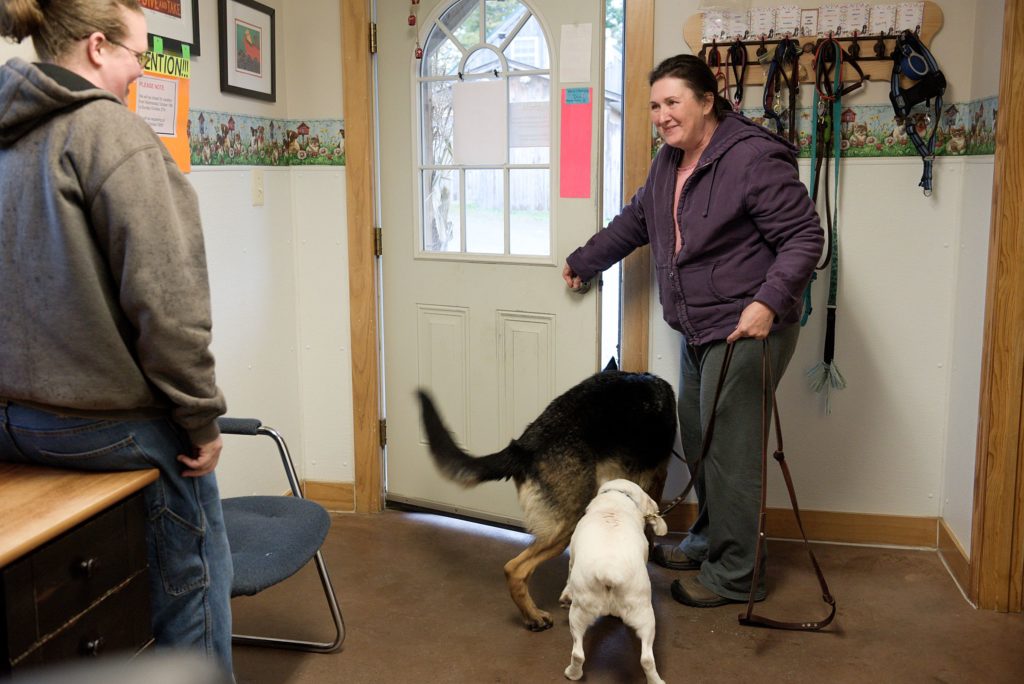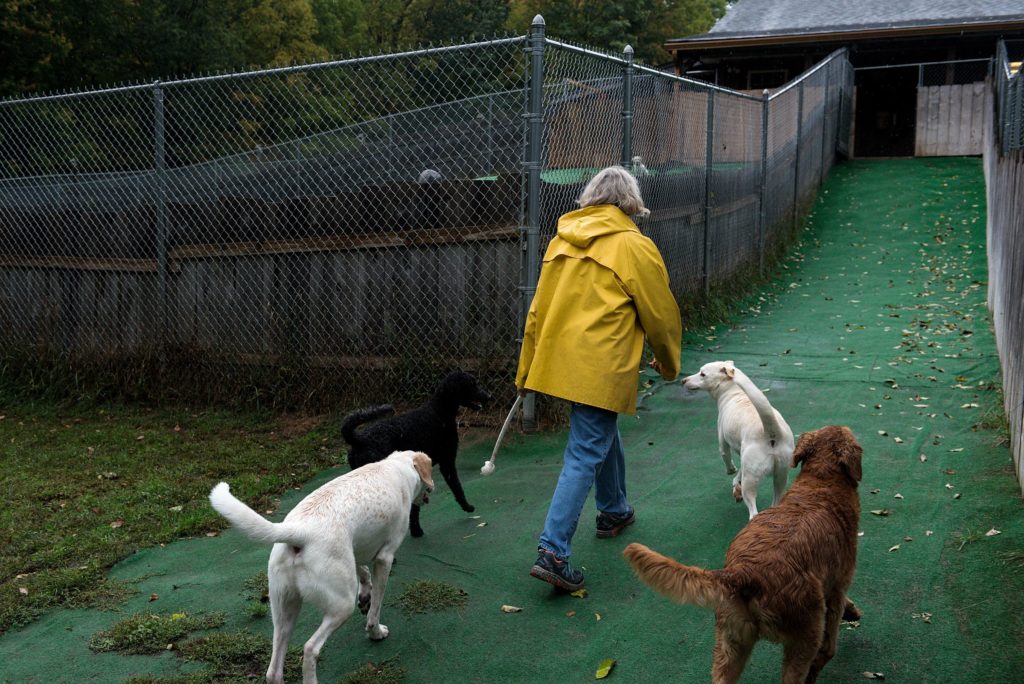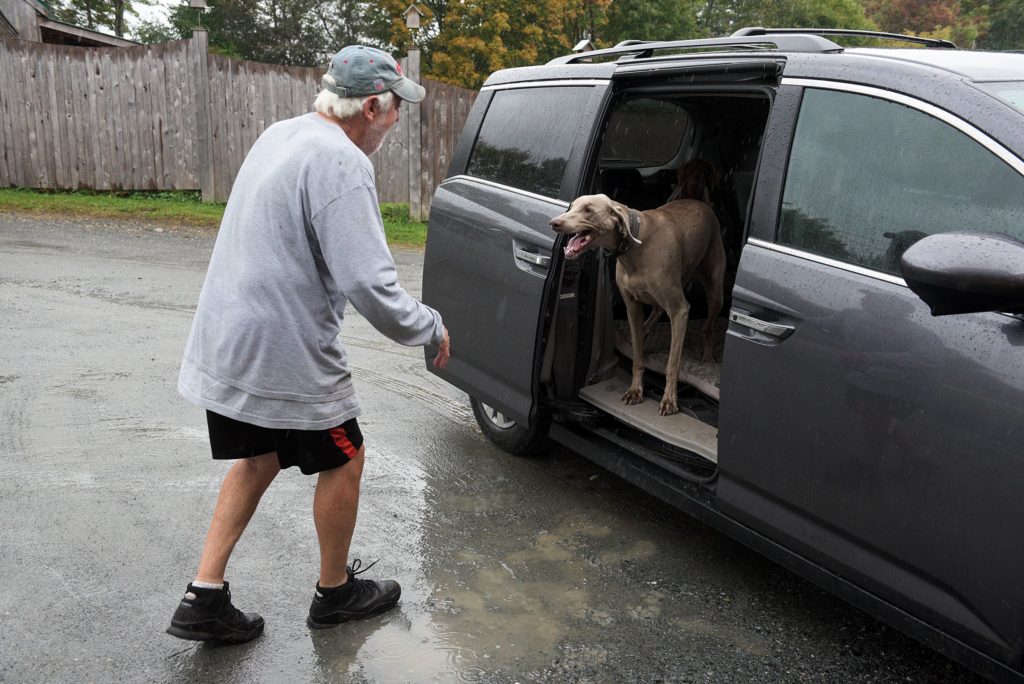 Heidi Miller would do anything for her dogs.   "I can comfortably say our four dogs are our kids, and we would drain our savings to take care of them if we had to," said Miller, who doesn't have any human children.
She isn't alone in her enthusiasm for her pets. At her business, Woof While You Walk, which Miller runs out of her Windsor home, Upper Valley residents pay $25 a day for doggie daycare and $40 for overnight boarding with a more personal touch than a traditional kennel. The demand is so heavy that Miller has stopped keeping a waitlist because it just gets too long.
Miller is just one of many Upper Valley business owners and entrepreneurs who are benefiting from the growth in the pet industry. Ten years ago, Americans spent $45.5 billion on their pets, according to the American Pet Products Association. This year, that number is expected to exceed $75 billion. Business ideas that once seemed far flung, like doggie daycare and dog spas, have taken off, even in rural areas like the Upper Valley.
Miller and other business owners are capitalizing on that trend, pairing their love for animals with business prowess.
"I was there when (the industry) started to take off, which is why we became so successful," said Miller, who founded Woof While You Walk in 2012. Since then, she has seen the industry continue to grow as people become ever more invested in their pets.
"A generation ago, our dogs slept outside in dog houses," she said. "Now, they sleep on our beds."
A resource for conscious pet owners
West Lebanon Feed and Supply has been in operation since 1826. Back then, the store focused on selling feed supply to farmers, since dogs (and cats) were fed scraps. Even when owners Curt and Sharon Jacques purchased the store in 1992, 67 percent of their business was agricultural feed. The store had just 8 feet of wall space dedicated to pet food and carried two brands.
"Since then, that has completely reversed," Curt Jacques said. Today, about 65 percent of sales are pet food and products. The store carries 48 brands of pet food, and regularly trains workers on how to steer customers toward the best food for their cat or dog.
"For people who have pets, it's personal. It's not a dog outside to bark," Jacques said. "Today they're much more in tuned to understanding what they can do to extend the longevity of their animal."
As pet owners become more conscious of what they're feeding their pets, the role of the pet store has changed. Today, customers often want high-quality foods that fit with their pet's dietary sensitivities or restrictions. Jacques, who worked in pet nutrition before buying the store, sees this as part of a larger cultural awareness about the importance of eating well.
"People today are more versed with their own health," he said. "If it makes sense for me to eat better, that's what I should be doing with my pets too."
Penny Murano, the owner of Unleashed pet store in New London, has witnessed a similar trend in the 13 years that she has operated the store.
"Customers ask a lot more questions than they used to," she said.
In response, pet stores are expected to have more answers. Jacques and Murano both regularly train their staff on the latest science behind pet nutrition, a field that is rapidly changing. Previously, a pet store owner might have hired employees to stock shelves and ring up customers, but today, the owners need employees who are willing to do research and actively engage with clients who want the best products for their pets. That has driven up labor costs.
"You're not just finding a person who is a body but somebody with some talent and who loves animals," Jacques said. In the Upper Valley, where the unemployment rate is well below the national average of 3.7 percent, that's especially challenging. West Lebanon Feed and Supply recently had five open positions, in addition to the 35 staff members it employs.
Marketing to the dog moms and dads
Mary Blain, the owner of Mountain View Pet Resort in Canaan, prides herself on the quality of care she delivers to the 15 or so dogs she looks after every day.
"We use the terminology 'our babies,' " Blain said. "Out motto is 'We'll treat your babies like they're our own.' "
When Blain started the pet resort 12 years ago, she knew that she was marketing to a particular kind of pet owner.
"Right from the get go it was very clear to me that for all of the customers that come through my doors, these are not just pets, they're family members," Blain said. "They truly are part of the family."
Blain set out to make her resort different from a traditional kennel.
Dogs stay in individual rooms, where they have cots, blankets and stuffed animals. Rather than a concrete floor outdoors, the dogs have access to turf and grass, which is more similar to what most pets experience at home.
Blain has intentionally kept her business smaller, with herself and four employees, so that she can deliver individual attention to each "baby" in her charge. During prime times, like Christmas vacation, Blain's boarding slots book up months in advance, and like Miller, she stopped taking a waitlist when it got too long.
"I don't have a lot of customers who leave," she said.
When Mountain View Pet Resort opened in 2007, Blain's personalized, boutique approach to pet care was unusual, especially in the Upper Valley. However, with time, she realized that she was right on trend.
"I was planning this way back before things started really changing in how vested people were about making (pets) part of their family," she said.
Although no one can say why more people are treating their pets as full-fledged family members, the pet professionals interviewed for this story mentioned time and again people without children who pour their resources into their animals. There are millennials who are getting married and having children later, but spoiling their pets in the meantime, and retirees whose pampered pets fill their empty nests.
Miller of Woof While You Walk believes people have just come to appreciate the role that pets play in their lives.
"It's because dogs offer such unconditional love," she said. "We've grown as a society to need more comfort. We see these precious dogs. They look at us, and they're just so easy to love."
Kanga Break, the owner of Upper Valley Pet Care, a Lebanon-based business with pet sitters throughout the region, said that the Upper Valley has another factor driving the growth of pet services: transplants. Many people in the region have relocated away from friends and family. In addition to elevating the importance of their pets in the family, that also means that students, travel nurses and others without social networks rely on professionals like Break to help care for their animals.
Break organizes doggie daycare excursions (complete with drop-off and pickup) and cat visits, which can include medical care like insulin injections and asthma treatments.
"We offer the reliability to know that your pets are well cared for," Break explained. Clients are willing to pay a premium for that, she added. Doggie daycare from Upper Valley Pet Care costs $40 per day, while cat visits are $22 each.
"Our prices are pretty high for what we do because we offer a higher quality," Break said.
Delivering value to customers
Recent industry growth has shown that people are willing to spend money on their pets. However, even in that setting, Upper Valley businesses need to deliver value to their customers to stay economically viable.
Store owners like Jacques and Murano are facing increased competition from online retailers and national chains, which have started stocking the same high-quality pet food products that used to set smaller retailers apart. Jacques said he continually battles against the misconception that West Lebanon Feed and Supply is more expensive because it is a local company.
"People assume because they're a chain, they're less expensive," he said of the big box stores.
However, that's often not the case, especially since tariffs are making imported pet food more costly, he noted.
To make a niche for West Lebanon Feed and Supply, Jacques works to position the retailer as a resource for the community.
"We make sure we're investing in the community and the community finds us an important resource," he said.
That includes maintaining an extensive email marketing list to keep customers up-to-date with sales and promotions, and hosting in-store events that provide information on animal-related hobbies and lifestyle choices. In addition, Jacques recently launched Goober Pick, a delivery service that will allow customers to order from West Lebanon Food and Supply and pick up their purchases at outposts along commuter lines in the region. Adaptations like these have allowed West Lebanon Feed and Supply to stay relevant even as the region has changed drastically.
"It we had not changed over the years to adapt to people's needs, we would not be in business," Jacques said.
While retailers compete with online ordering, pet service providers also face competition from technology, including apps that connect owners with dog walkers and other pet service. Owners like Mary Blain stay ahead by delivering a personal touch that pet parents demand. Because of that, Blain believes that high-level pet care will continue to grow in the Upper Valley and beyond.
"In the 12½ years I've been in business, we've had some economically slower times, but I have not been impacted as a business," Blain said. "People will still do anything for their pets."