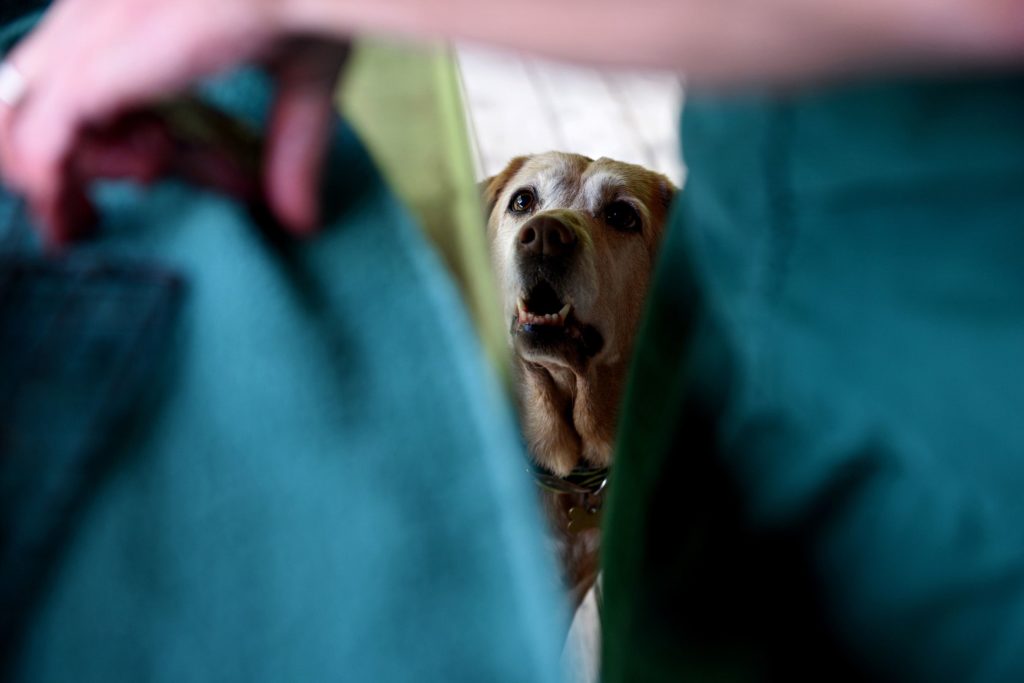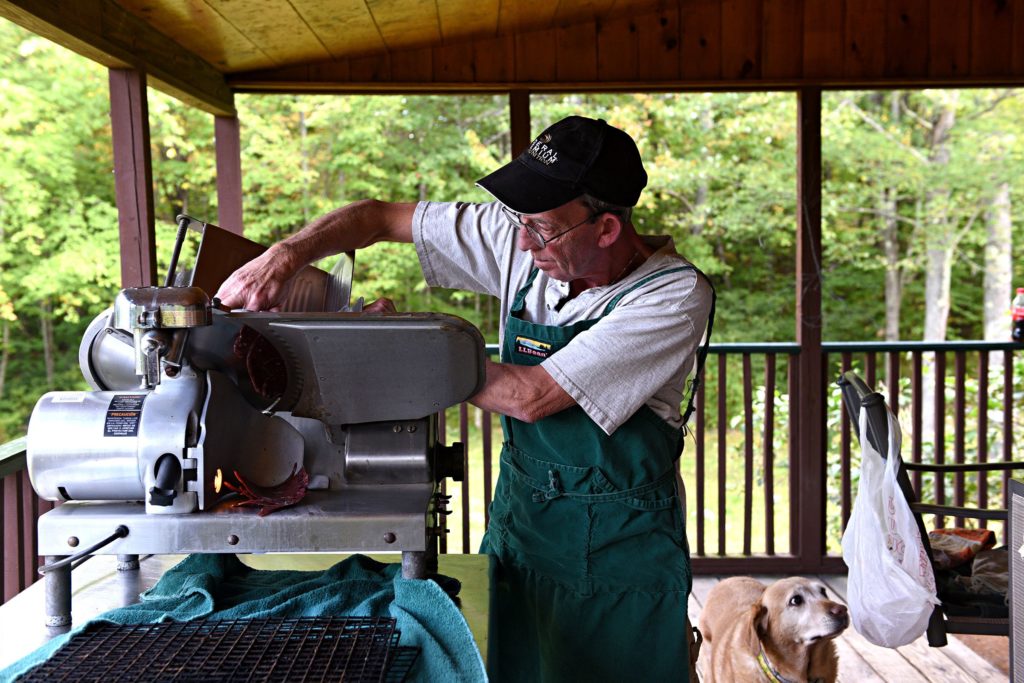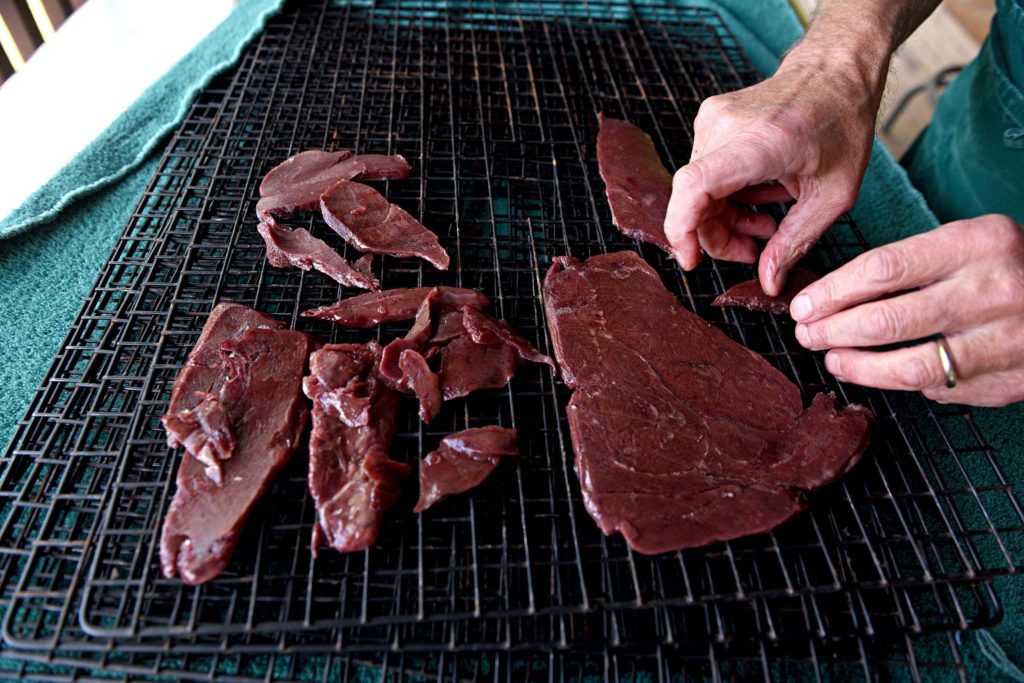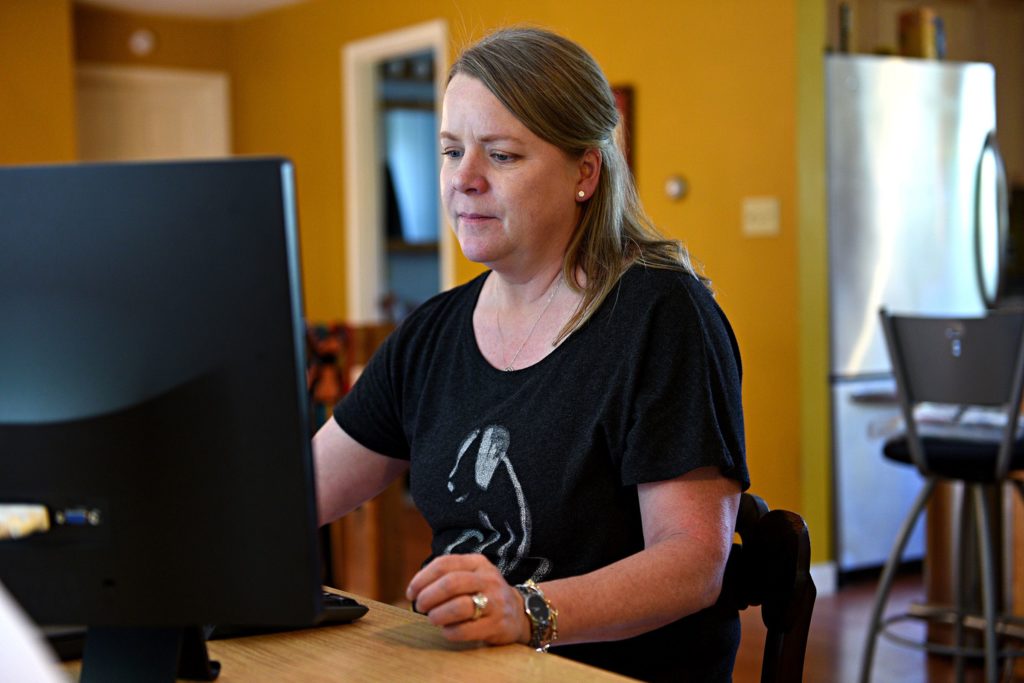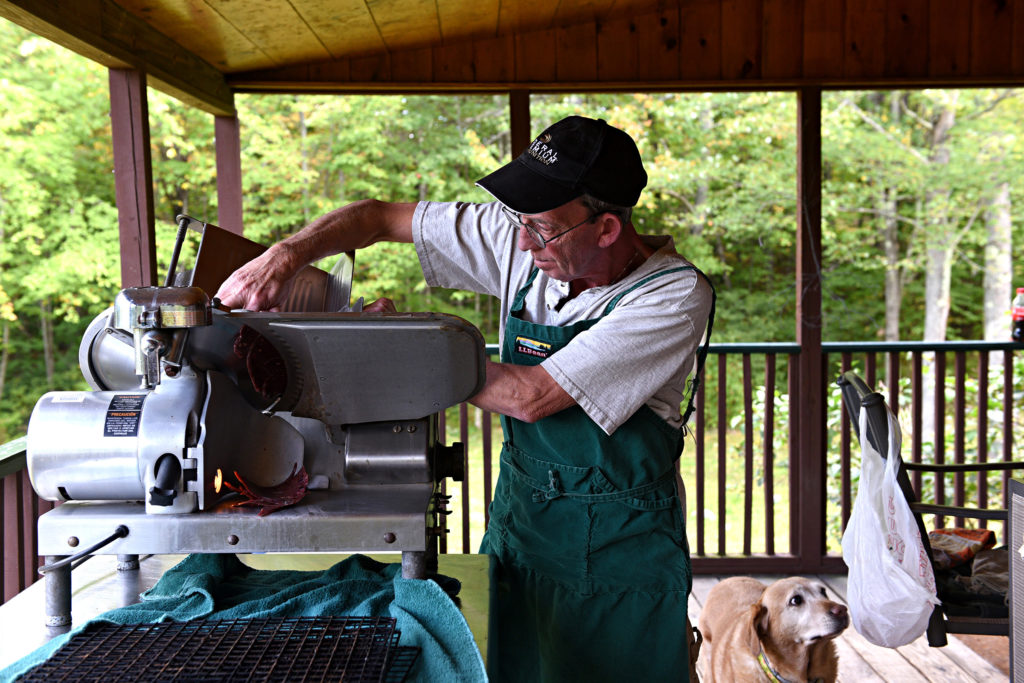 When Suzanne Bohman, of Warner, N.H., began working from home in 2008 she knew she needed a creative outlet.
She enjoyed her job in the financial services industry, but she realized that she was becoming isolated working alone behind a screen all day.
"I wasn't getting out of the house, socializing, driving. It was getting unhealthy," Bohman said.
Her only companions most days besides her husband, Sean Bohman, were her three dogs: Gracie, Ruthie and Dottie. The three old biddies, as she called them, kept her company.
Bohman rewarded them by making homemade treats with locally sourced liver from Warner farms.
"It was a really gross hobby, but they went nuts over it," Bohman said. "They loved it."
It's this hobby that led to Bohman getting out to the local farmers market and making community friends.
Bohman began buying liver from Yankee Farmer's Market in Warner, a farm that raises buffalo and other livestock. The organ meat would be sold for pet food eventually, but Bohman kept it local. In addition to supporting the farm, she felt good knowing that she was giving her dogs treats that were 100 percent healthy for them.
Bohman was committed to making "her girls" the treats (following a recipe she found in a cookbook), even when the process was off-putting.
"The first step was to liquify liver," Bohman said. "I would do that."
Then, she would mix the liquid with the rest of her ingredients and bake the treats in her oven. Although they were made with love, the treats didn't exactly fill her house with the sweet smell of baked goods.
Despite the unsavory process, Bohman knew she was on to a hit, so she began taking her treats to the Warner Area Farmers Market. The first day that she showed up, she tucked herself into the corner of the market.
"I was determined to stay out of everyone's way," she said.
However, the market leadership took notice and welcomed her with open arms. As a local vendor, they told her, it was important she show up every week.
"That started something that was pretty precious to me: my farmers market community," Bohman said.
Although she was still working from home during the weekdays, she felt better connected to her community because each Saturday morning she went to the farmers market. She would chat to other vendors and customers, who grew to be friends over time.
"It was bigger than I expected it to be. It got me out into the community, to get to know people and see humans," Bohman said. "It's a gross, gross hobby, but it's been a lifesaver for me."
Eventually Bohman received a tip to make her hobby just a little less gross. One of the farm employees told her that instead of liquifying and baking liver, she could simply slice and dehydrate the organ meat for her treats. He guaranteed that the dogs would like it just as much.
"I thought, that's a lot better than baking liver in the house," Bohman said.
Today, she procures heart and liver meat from a variety of local farms. She slices it and dehydrates it on her porch, using a dehydrator machine. Being outside keeps the smell of organ meat from wafting into her home.
Although the process has changed slightly, Bohman remains focused on her original goal: to delivery healthy, locally-sourced pet treats.
Each bag of 3 Biddy's treats is labeled with the farm from which the meat came. Bohman carefully tracks this by only processing one type of meat from one farm at a time.
"Keeping track is important," Bohman said. "It's such a responsibility that you're answering to people and their pets, but their pets are their kids."
A 2-once bag of 3 Biddy's Pet Treats sells for $5.
Sometimes people balk at the price, but Bohman explained that price point allows her to pay the farmers a fair price for their meat while still delivering a boutique product to customers.
Bohman sells about 500 bags of 3 Biddy's treats at the Warner farmers market over the summer and a bit more around the holidays.
She briefly sold in stores but wasn't able to keep up with the demand.
"We have a really hard time getting enough organ meat to keep a steady supply," she said.
In addition, Bohman and her husband Sean, who helps run the business, both have full-time jobs, so for now they've chosen to keep the 3 Biddies operation small. Still, Bohman enjoys the ways that 3 Biddy's has connected her to her community.
She's met farmers and community members, who she otherwise wouldn't have known, let alone done business with.
"They're kind and welcoming and have been since the beginning. My day job, sitting behind a laptop, is wildly different from most of them, but they forgive me for that," she said of the farmers. "And the customers are pretty precious to us. We enjoy each other's company and look forward to seeing each other every week."
Maybe one day, Bohman said, 3 Biddy's Pet Treats will be a big name.
"We'd love to actually make it a business," Bohman said. "I'm looking at a potential goldmine that I'm not putting the gas on right now. People will do anything for their beloved animals."
Kelly Burch, of Claremont, is a freelance journalist and editor. Her work has appeared in The Washington Post, the Chicago Tribune, Boston Magazine and Cosmopolitan.​