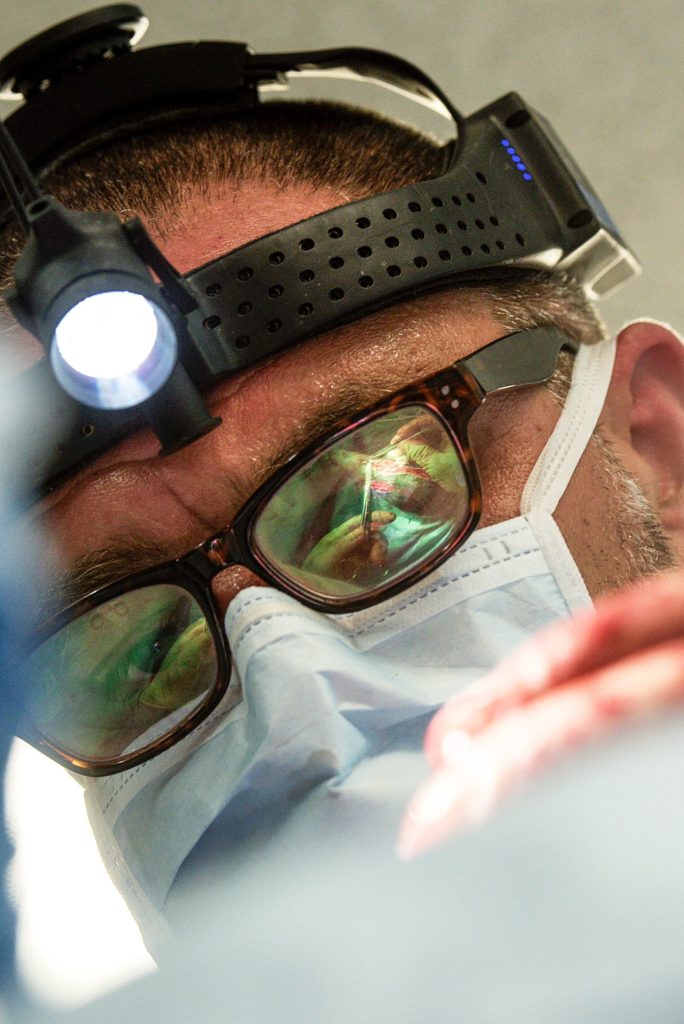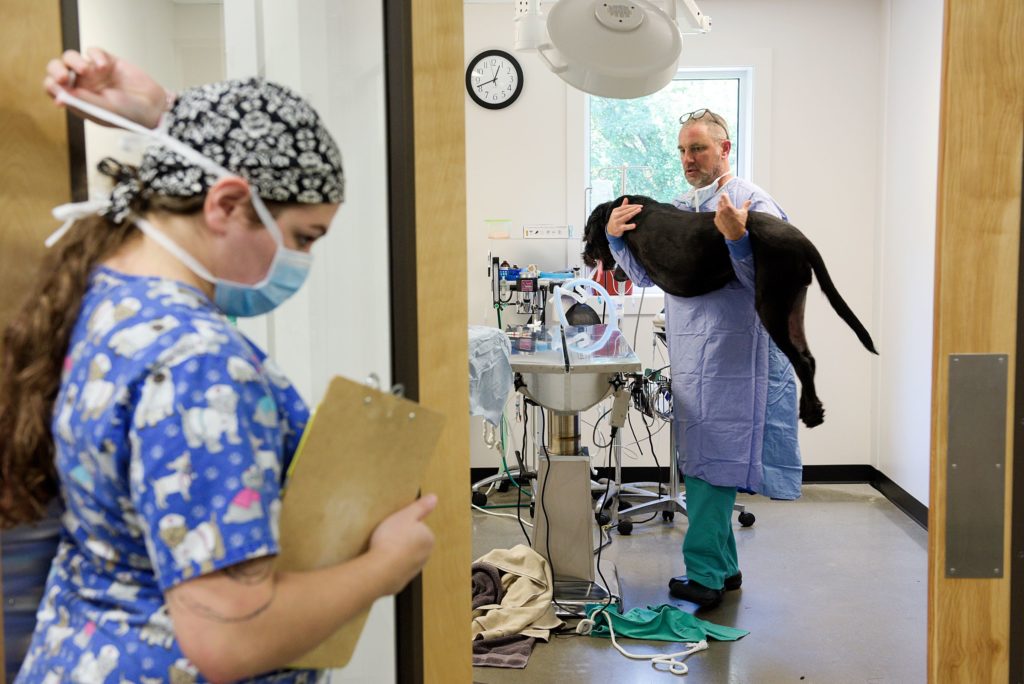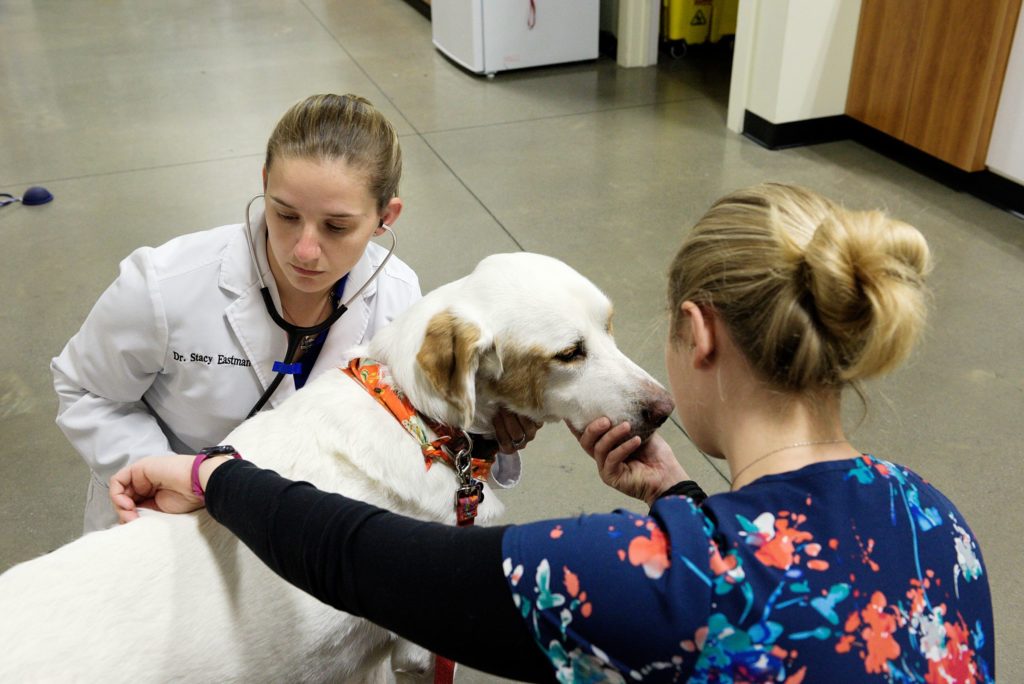 Jeremy Perkins means business.
Tough, professional and downright imposing in his bullet proof vest, the senior officer in charge of Lebanon's K-9 unit doesn't mince words when he describes the dangers dogs face searching for drugs and evidence or deterring violence.
"It's about training, loyalty, courage, and the relationship between dog and officer," he said.
But ask him about Max, the Belgian Malinois who died two years ago after a decade as Perkins' partner, and he struggles to control his grief. Words don't come easily.
"We'd been together for so long," Perkins said. "We were devoted to one another."
K-9 Max was cared for, as are all of Lebanon's police dogs, by veterinarian Daniel Kelly, owner of Lebanon's Stonecliff Animal Clinic. Kelly was with Max and Perkins during the last year of Max's life, battling a cancer that just wouldn't quit. With treatments no longer working, Perkins and Kelly agreed that Max's time had come.
"I wanted him to go out on duty, and Dr. Kelly honored that," remembers Perkins, who led Max into Stonecliff through a line of saluting officers in December 2017. After being euthanized, Max received his final radio call, was transported to SAVES (Small Animal Veterinary Services) in Lebanon and given a final sendoff.
"I'll never get over Max," Perkins said. "We had a special bond."
Honoring the special bond between humans and animals is something Kelly cultivates in his practice. Whether it's a working relationship like Max and Perkins, or devotion to a family pet.
"I worry as much about the people in our care as I do for their pets, especially when there are kids involved," Kelly said. "The loss of a pet can be more traumatic than the loss of a loved one."
Kelly, who doesn't seem to have an "off" button, is in the process of doubling the clinic's Mechanic Street physical space.
"Our business has increased fivefold since we opened," he said.
And while he practices at Stonecliff and supervises three full- and two part-time veterinarians and 15 staff members, six of whom are certified veterinary technicians, it doesn't seem to keep him busy enough. Kelly and his wife, Jodi, a professional photographer, recently purchased and renovated the landmark garage on State Street in Montpelier that once housed Perry's Auto Dealership. It opened in April as a cultural center, art gallery, and of course, veterinary clinic.
On a day just before the expanded Lebanon clinic was about to open, and between surgeries, Enterprise caught up with Dr. Kelly. (Questions and answers are edited for length and clarity).
With all of your diverse interests, what attracted you to veterinary medicine?
"My declared major in college was landscape architecture. I think in structures, but I grew up milking cows and riding horses so I kept coming back to animals. In my practices I'm drawn to orthopedics and orthopedic surgery, and that satisfies my mechanical mind."
You and your family seem to have deep roots in Vermont. Why did you choose Lebanon for Stonecliff?
"We originally came here in 2010 because we saw a need for 24-hour emergency veterinary services. That's when we founded SAVES, and it makes me proud to think we brought that here. When we sold it, it made sense to stay in Lebanon. We'd laid down roots by then. It's also the case that when you run an emergency service, you see animals and their owners for brief, traumatic periods and you never get to form a long-term relationship with them. We missed that.
According to a recent national survey, the majority of American households have at least one pet, and they spend a record $86 billion on them, including veterinary care. How do those numbers affect you and your practice?
"The things I do for pets on a regular basis now would never have been considered when I graduated from veterinary school in 1989. Some of the heroics, chemotherapy, advanced orthopedic procedures just weren't available then. One of my concerns is that much more is expected now of pet owners, and for many, it's hard to obtain the level of care because costs are prohibitive. Add to that the technological advances we're seeing, like wearable pet health monitors, stem cell therapy, pain management, laser therapy, and cloud-based veterinary services, and it puts a huge pressure on pet owners. We try to keep our costs as low as possible at Stonecliff."
Are there options for pet owners who can't afford state-of-the-art veterinary care?
"Yes. In Montpelier, we're working with the Mitzvah Fund, a 501(c)(3) headquartered in Worcester, Vt., that helps families in need with the cost of veterinary care. It also provides emergency care, pain management and re-homing of abandoned animals. In the Upper Valley, we helped establish The Brutus Fund. Our clients can choose to donate 2% of their veterinary costs to the fund on an ongoing basis. We were able to turn over almost $900 to the fund in September alone because of their generosity
One of the things I love most about these efforts is that they create a community of our clients. We're all responsible for helping each other's pets, especially when costs can't be shouldered. Just recently, we cared for a little pug and a cat that had been hit by cars. They both had extensive fractures requiring surgery, and we saved a cat's life by performing an emergency C section."
We talked with Lebanon Senior Officer Perkins about your special practice with the K-9 unit. Are there other aspects of your practice that wouldn't necessarily be associated with a traditional veterinary clinic?
"We just finished a first responder first aid course for animals with the Montpelier Fire Department. Dogs travel in cars with their owners on a regular basis, so it's routine now for first responders to come across an injured animal at an accident scene. We're developing the course to include CPR for pets, basic first aid, and transporting injured animals. We've also developed specialized emergency solutions for K-9 units. These dogs are at such an enormous risk for overdose during the course of their work sniffing out drugs. They can't use human doses of Narcan, so we're providing special kits tailored to their size and weight. All of Lebanon's K-9's have their own individual overdose units.
What was your experience with K-9 Max and Officer Perkins like?
"In the early days of SAVES, I did a lot of overnight shifts and that involved sleeping on the couch. Jeremy (Perkins) would often stop by with Max when he was on night shift duty. Max was so happy to see me that he'd jump up on the couch and play, but the moment he was called to duty, he became the most terrifying dog I've ever seen. I love working with law enforcement dogs in part because of the incredible bond they have with their handlers. They're loyal, loving companions, but they're also highly trained, hard-working, athletic members of the police department. I don't think enough people realize what an asset they are to our city."
Laurel Stavis is a member of the New Hampshire House of Representatives for Grafton County, District 13 (Lebanon). She is also Chair of the Listen Community Services Board of Directors.