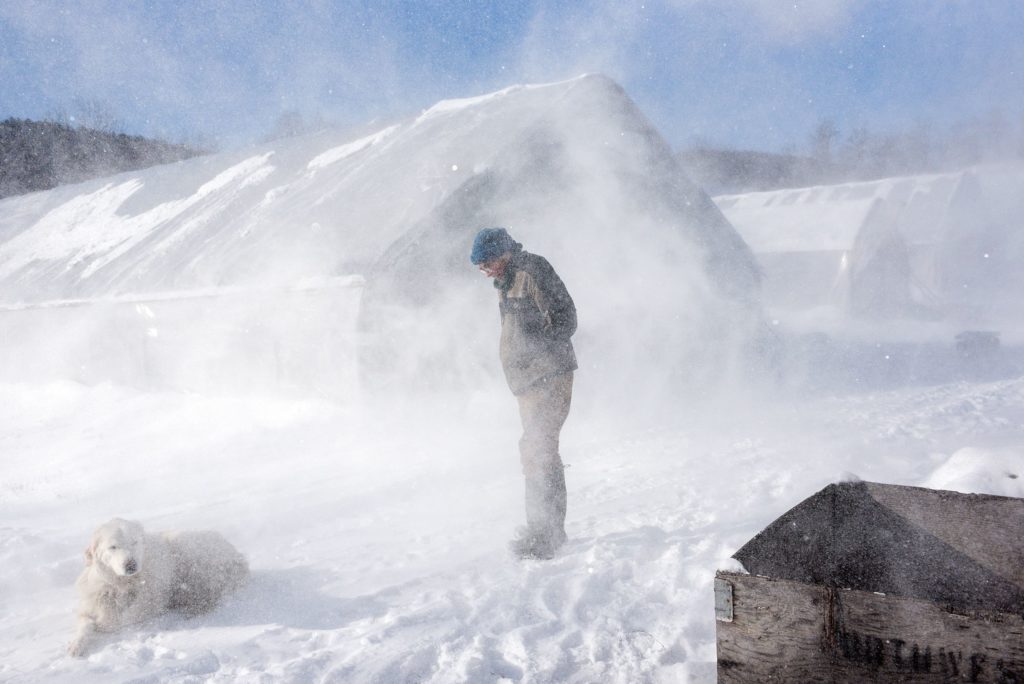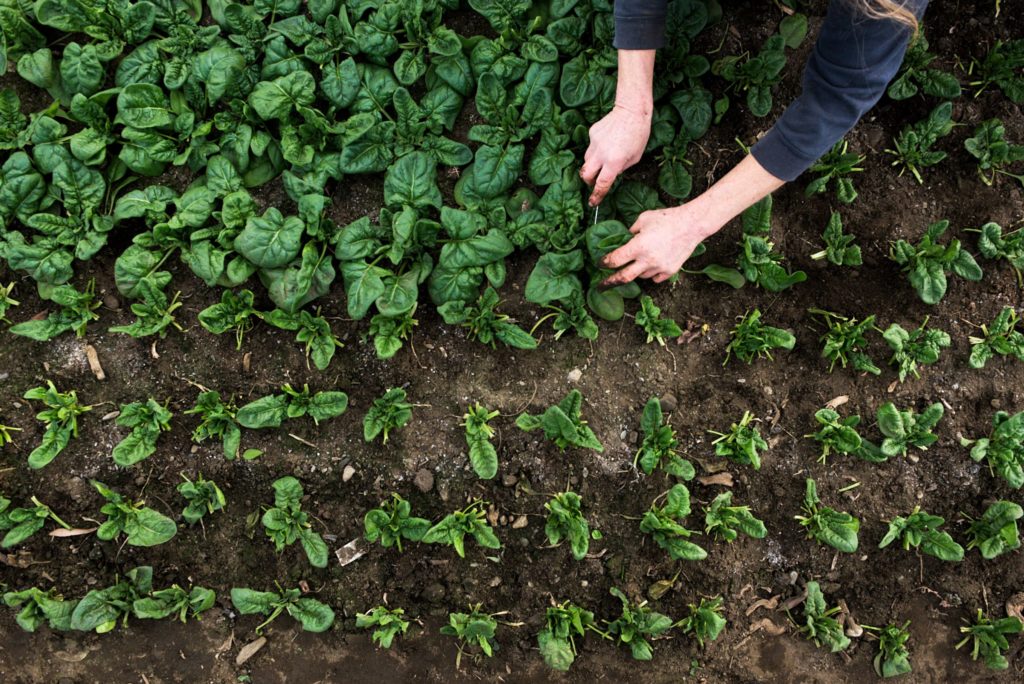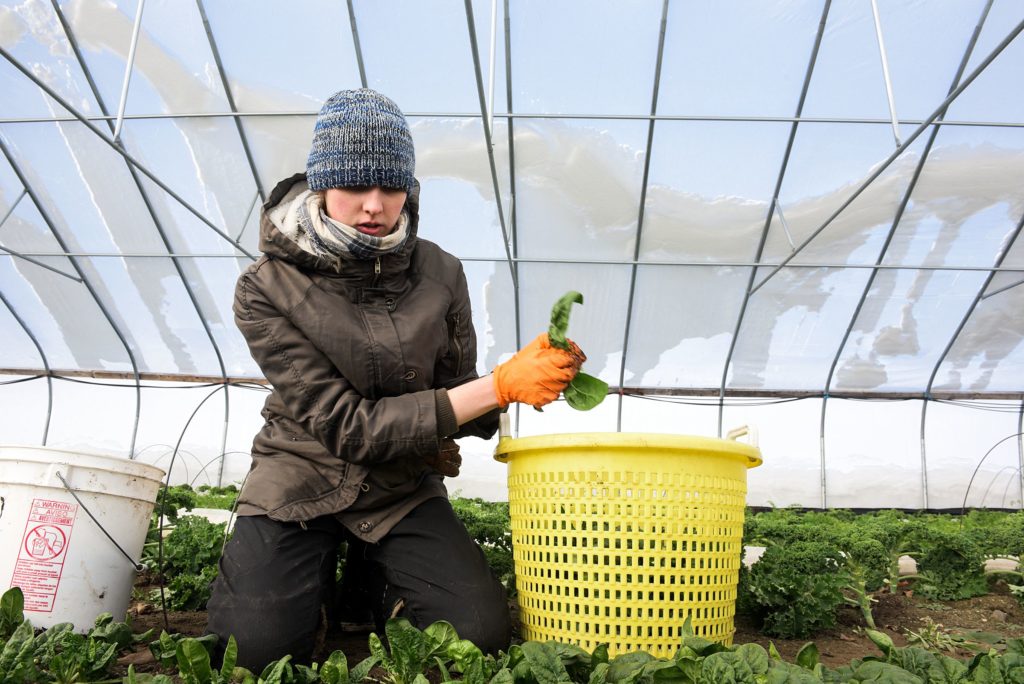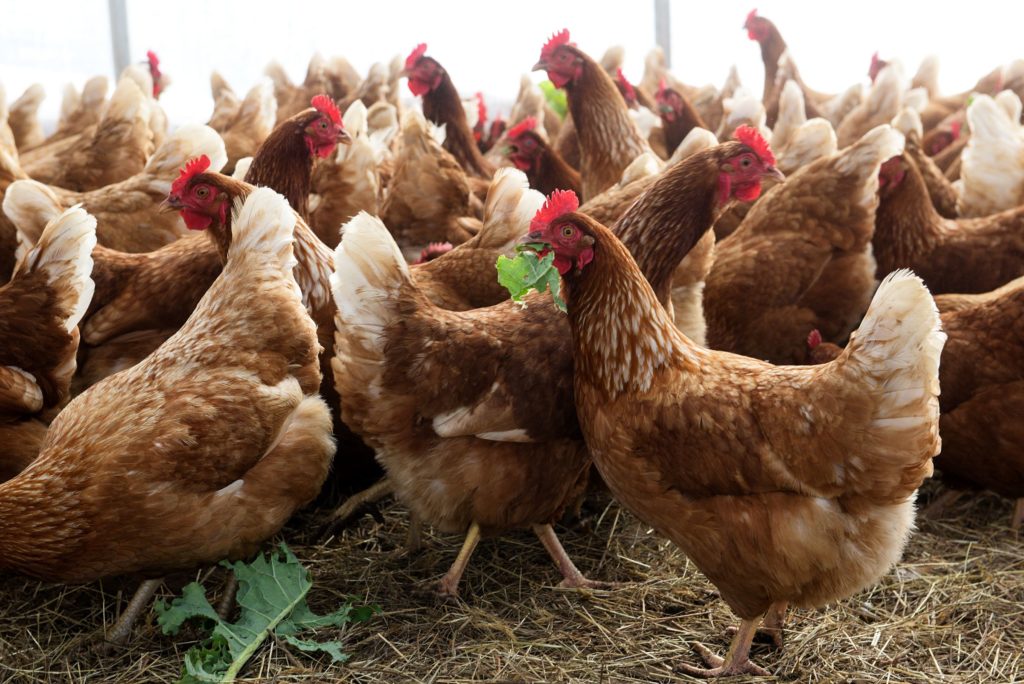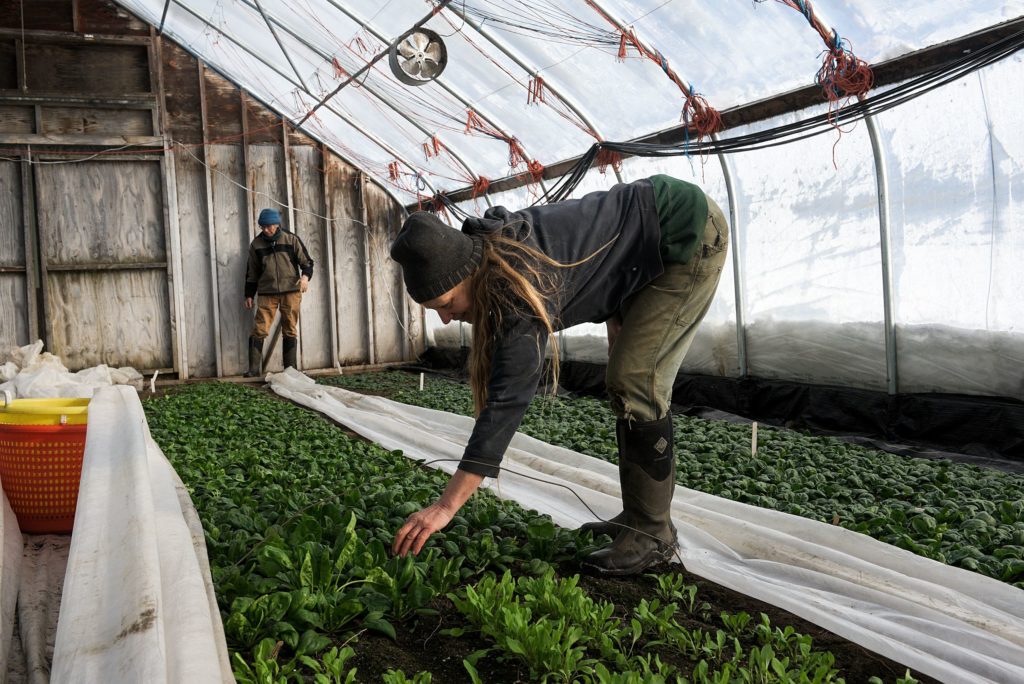 Nearly 30 years ago, Chelsea Green books in White River Junction published Four-Season Harvest by Eliot Coleman, a well-known farmer who (continuing the Upper Valley theme) had started his career at The Mountain School in Vershire.
Coleman pointed out something that is obvious in hindsight: You can harvest vegetables around here all winter long. Experimenting home gardeners and green-thumbed homesteaders had been doing so for years, utilizing small cold frames, glassed-in porches or even sunny windows. You'd occasionally find fresh greens at a January potluck or friend's house, but not often, and the results always seemed miraculous.
Four-Season Harvest brought together two observations: first, that people were already growing winter vegetables in cold climates, albeit on a small scale; and second, that French farmers around Paris, who share our latitude and similar lack of winter sunshine, had been growing winter vegetables commercially for centuries. So why wasn't commercial growing happening here?
The answer, primarily, was snow. We tend to get a fair bit, the Parisians not so much. Four-Season Harvest took advantage of a newish technology that was just coming into widespread use on New England farms — the hoophouse, a steel and plastic unheated greenhouse that costs a fraction of a traditional glass greenhouse. Hoophouses shed snow, block wind, and provide a relatively cozy workspace compared with frozen fields. Combined with a second technology gaining widespread acceptance in the early 1990s, floating row cover, which is a lightweight polyester blanket that can be suspended above the plants to trap soil warmth and help keep the plants a few degrees warmer at night, the main technical obstacles to winter growing were greatly reduced.
Winter greens have been on the local menu ever since. Spinach and kale are the most hearty and productive plants for our climate, though chard, bok choy, hearty lettuce varieties and even some herbs do well in the shoulder months of November and February.
Which brings us to the heart of the matter, the non-shoulder months: December and January. Four-Season Harvest makes a subtle but important distinction: while vegetables can be harvested year round in our climate, they can't actually be grown year-round because there isn't sufficient daylight in December and January. Plant growth essentially stops when there are fewer than 10 hours of light per day, and cloudy skies further limit potential growth. December is both our darkest and cloudiest month.
If you wants to sell fresh greens in December and January, therefore, you need to plant them into your hoophouses in September and October so that they're fully grown by Thanksgiving. Then the plants essentially hang out, fully grown, waiting to be harvested throughout the winter.
And here's the rub: Even though the climate in the Upper Valley is suitable for winter vegetables, and even though the technology exists to make it feasible, very few farms are actually doing it. The problem is the timing.
If you own a hoophouse suitable for winter greens production, and you head out in September or October to fill it with winter seedlings, you'll likely discover that your hoophouse is already full of crops like tomatoes or peppers or other early-fall vegetables. Tomatoes, for example, are a very valuable crop that requires substantial care and maintenance early in the season to insure peak production later on. Ripping them out before they are finished producing is revenue lost that will never be fully recouped by winter spinach. Many other crops are similar: Once you've invested in planting and tending them, it makes financial sense to harvest them for as long into the fall as they remain productive.
You can always build another hoophouse for your winter greens, but as soon as it's assembled, the economics remain the same: You're better off filling it with a valuable summer/fall crop than devoting it to a less lucrative winter crop.
The timing on the other end is also a problem.
If you have a hoophouse full of lovely spinach in early December that's fully mature and ready for harvest, why wait until January? Nothing good is going to happen to that spinach once it's too dark to grow any more, but lots of bad things could easily happen during a deep cold spell or sudden January thaw. Hoophouses and row cover need to be closely managed all winter to prevent moisture from soaking the plants and making them susceptible to rot and disease. Why risk that if you can sell the greens early and bank the revenue?
The upshot is that the originally envisioned four season harvest has turned into more of a 3½ season affair, with local farmers wrapping up in December and resuming in February. The obstacle to winter growing in the Upper Valley turns out to be financial, not climatic.
Of course, economies can change.
Right now, winter greens command a roughly 50% price premium over summer greens. If that were closer to 100% or even 200%, farmers would likely shift production into the winter as planting spinach in October became more valuable than rustling the last few peppers and eggplant out of the hoophouses. Winter greens are far tastier than their summer counterparts, with thicker, sweeter leaves, so perhaps consumer tastes will drive the market as more and more people have the opportunity to taste for themselves.
One final note, on climate change.
Our winters are shorter than they used to be, and most significantly, the overnight average winter temperature is no longer as cold. You might think that this would make winter growing easier in the Upper Valley, but not so. It's the coldest single night of the year, not the average coldest night, that does the most damage to plants and limits what can grow where. Our winter climate remains widely variable (as last winter's cold snap demonstrated), with low temperatures of 20 below or lower still a distinct possibility despite the warmer temperatures overall.
What's not good for winter growing can be ideal for summer growing. There's nothing like a deep winter freeze to knock back pesky insects and diseases and make the following summer season a little easier and more productive.
Chuck Wooster farms and writes at Sunrise Farm, an all-CSA farm in Hartford. He is the author of Living With Sheep and Living With Pigs, and edited The Outside Story: Local Writers Explore the Nature of New Hampshire and Vermont, available from Northern Woodlands Magazine. He is a regular columnist and contributor to Northern Woodlands and the Valley News. He can be reached at chuck@sunrisefarmvt.com.