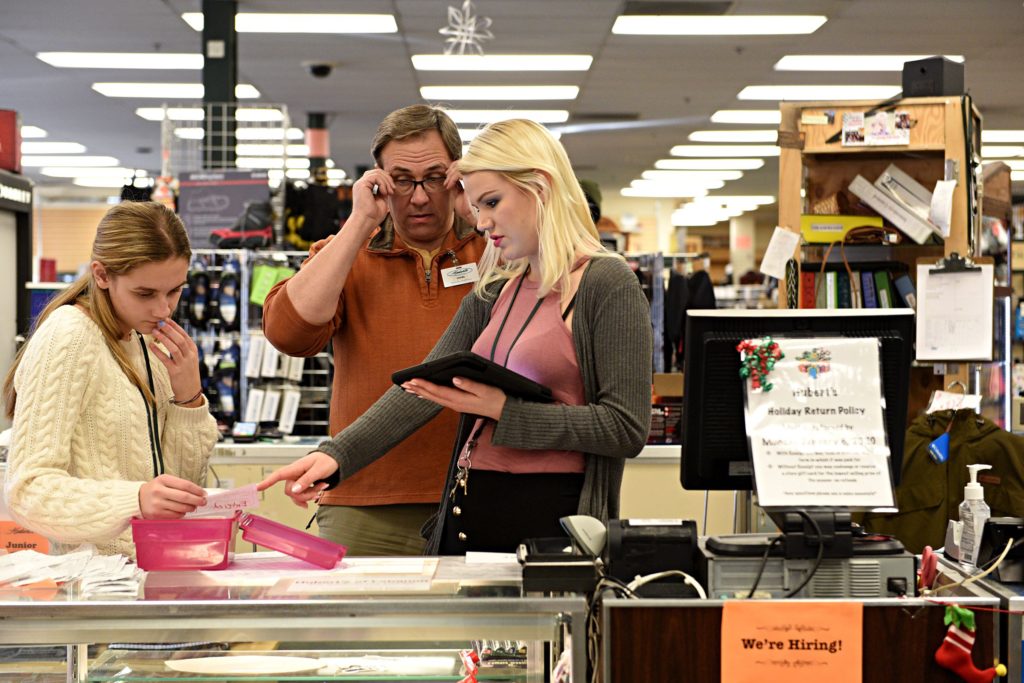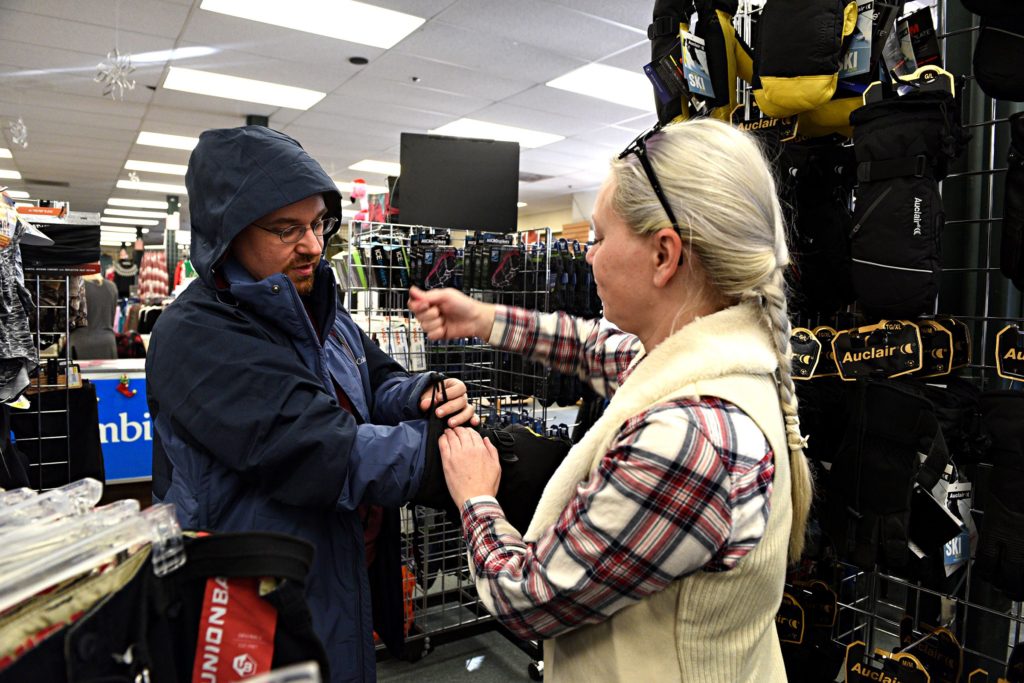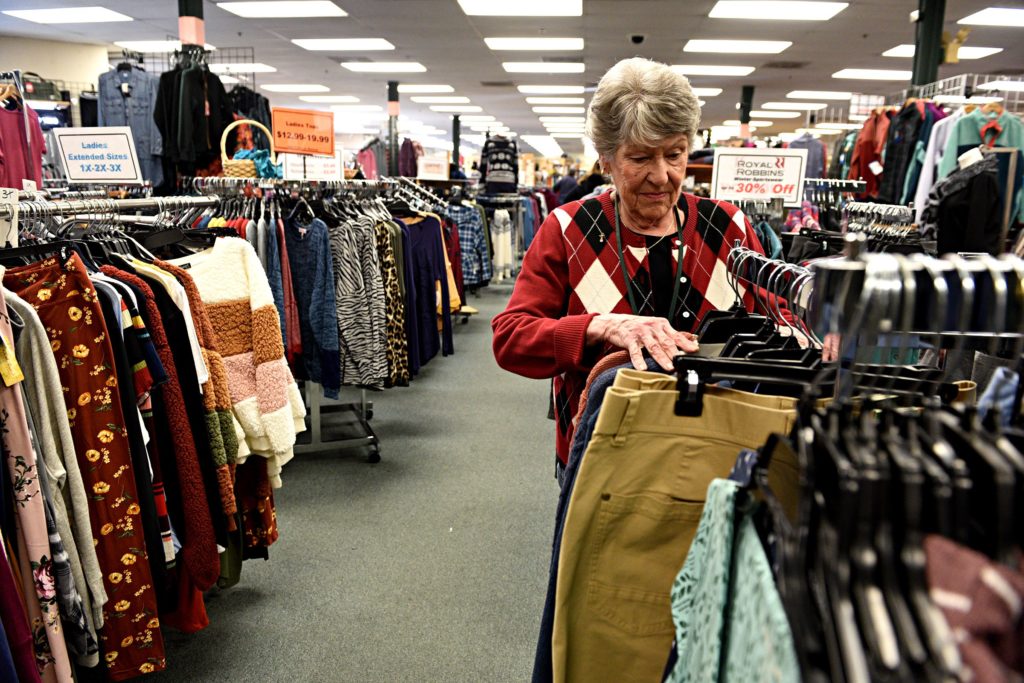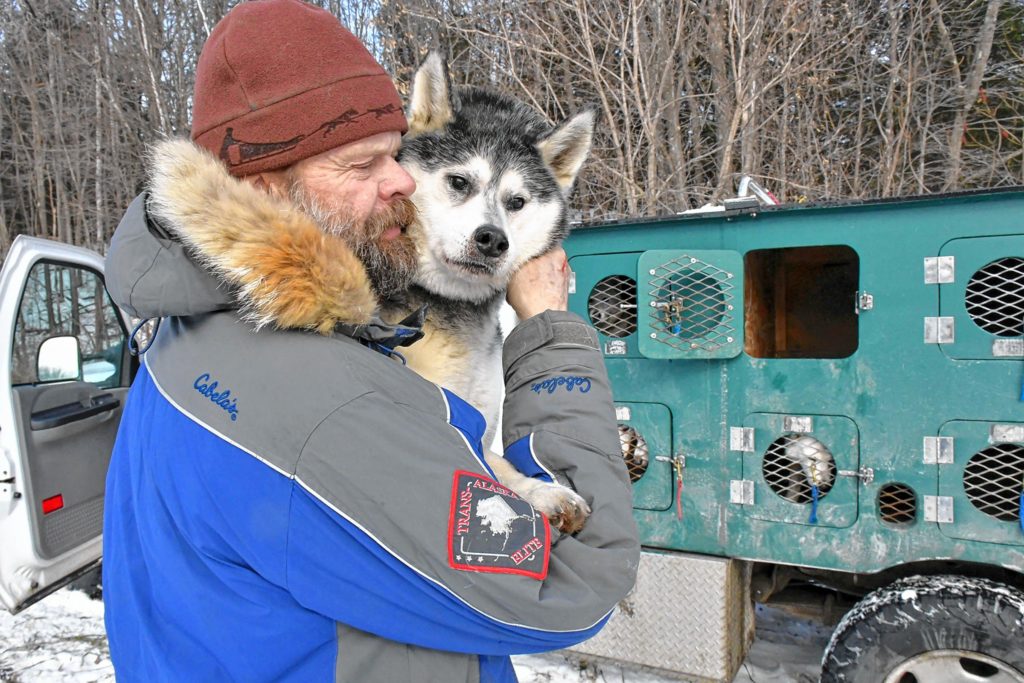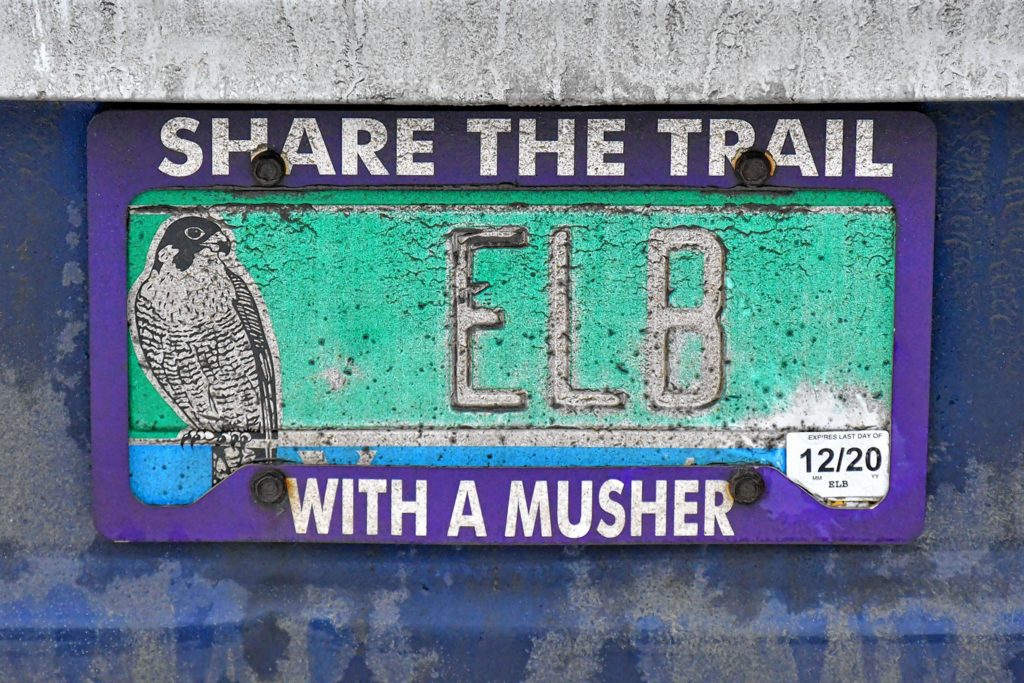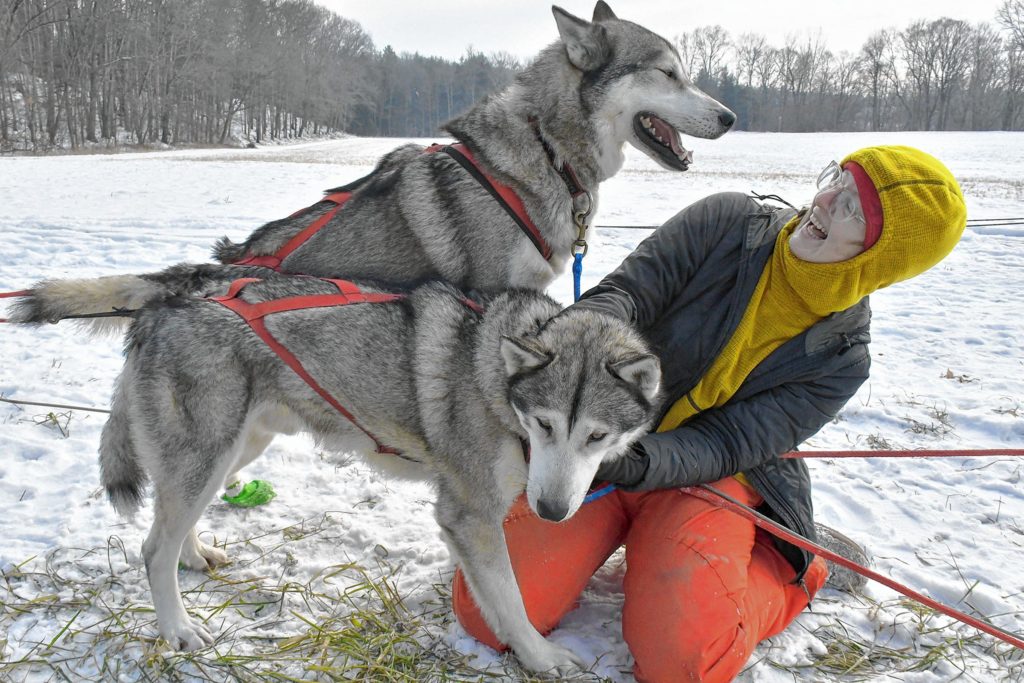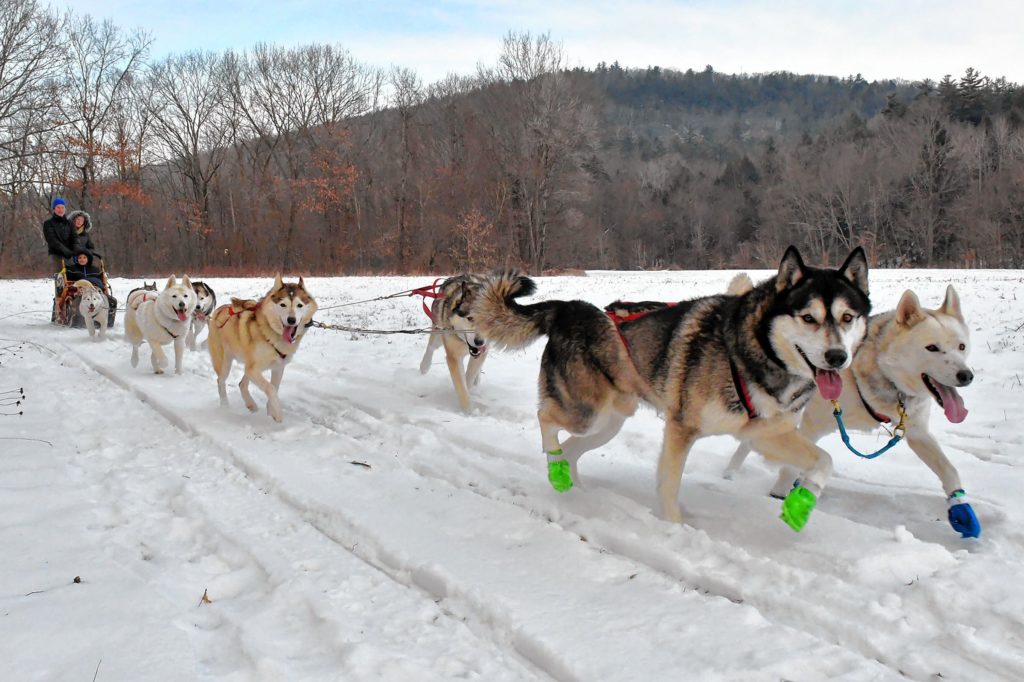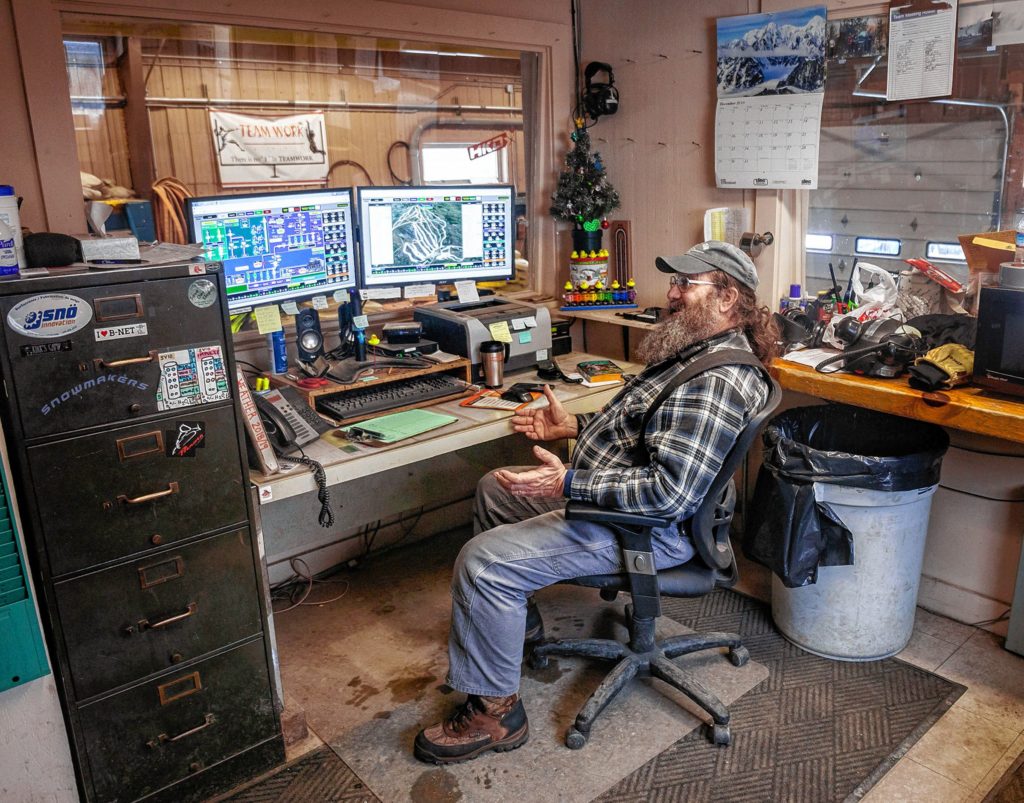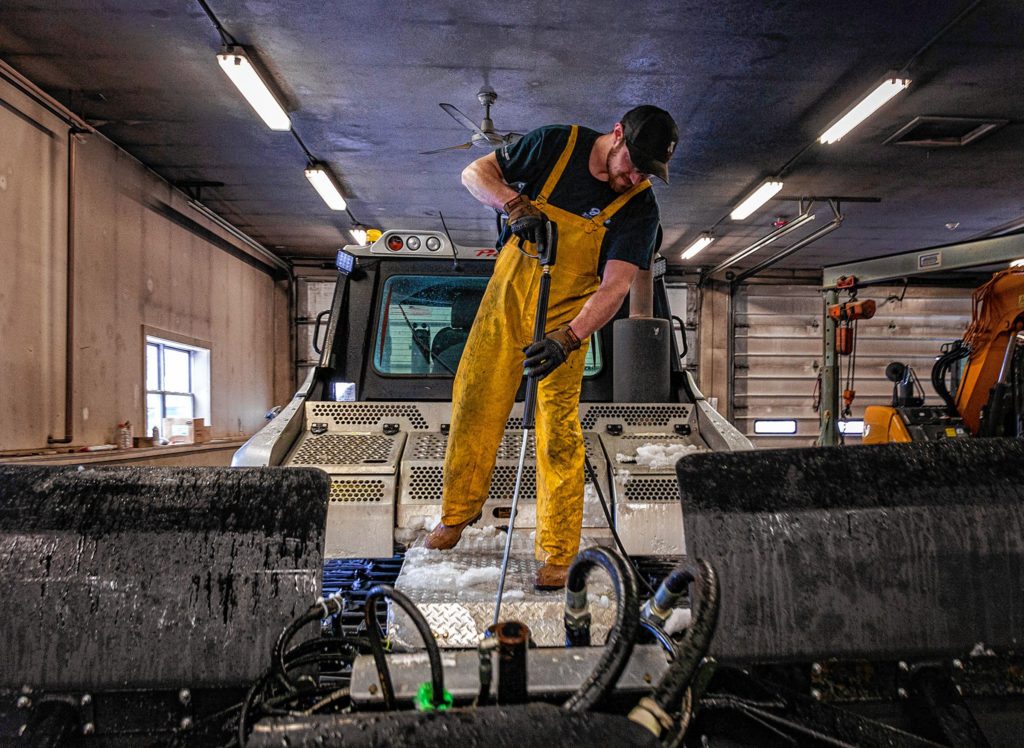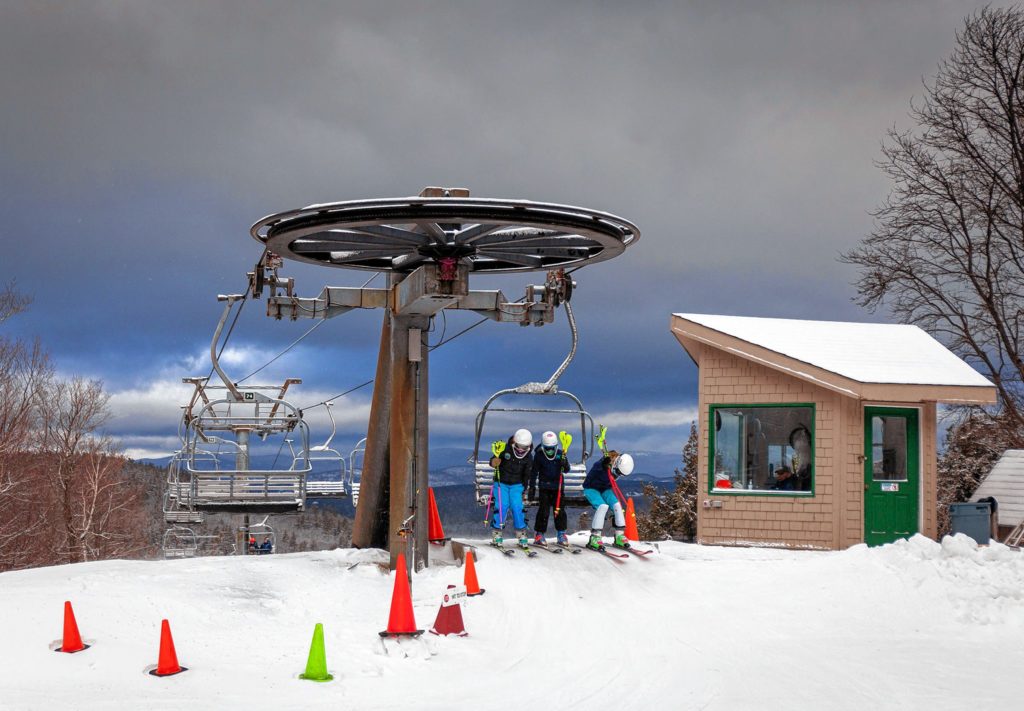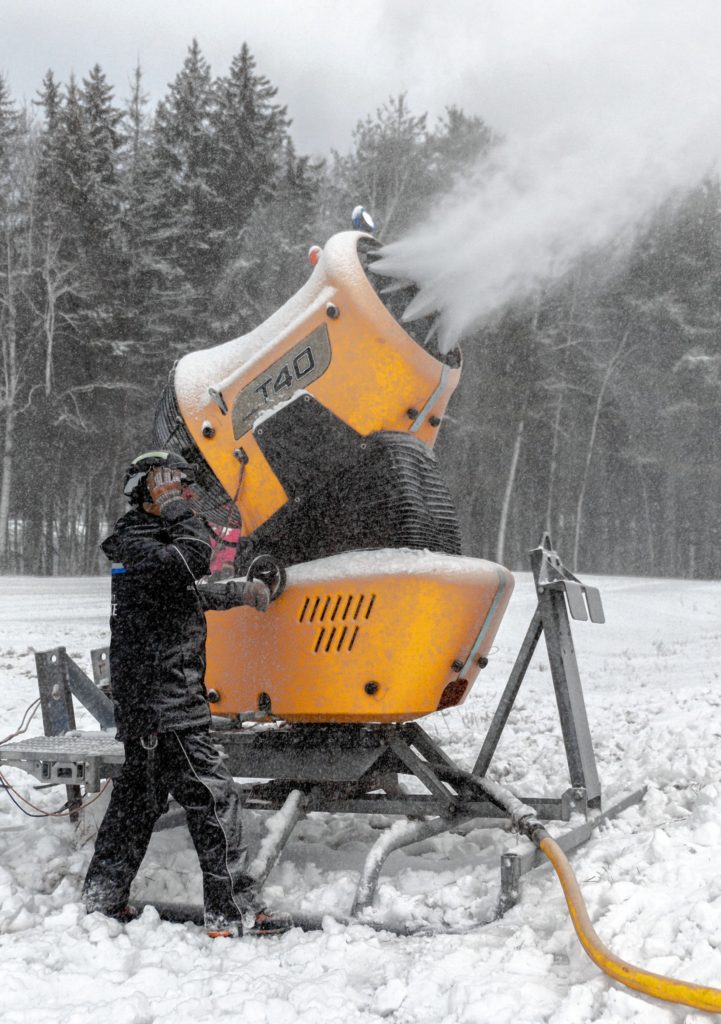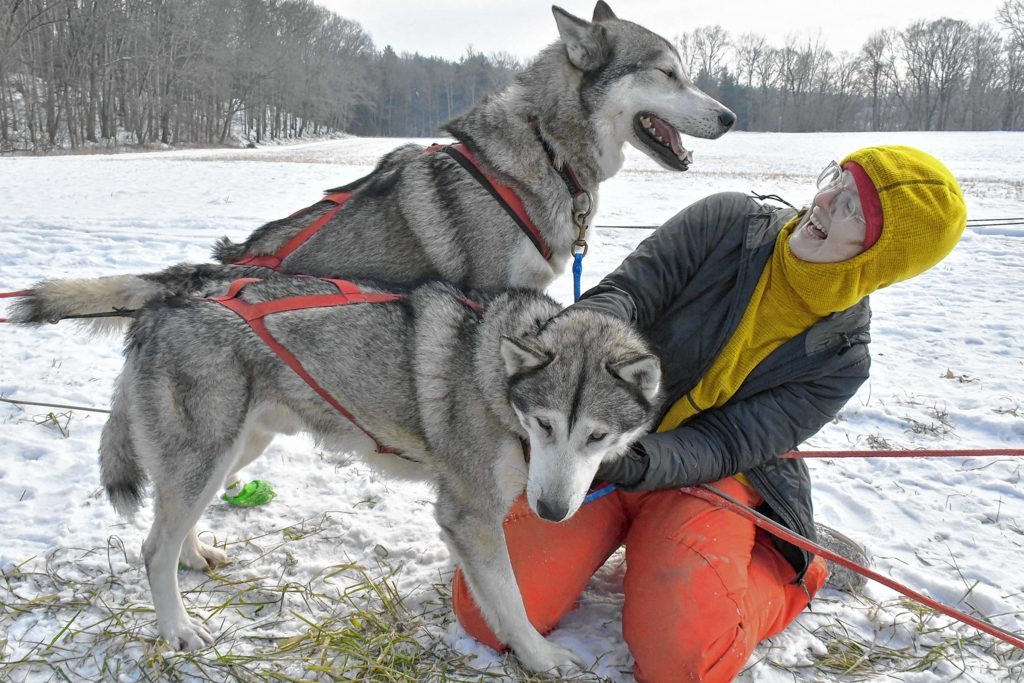 When people call Kathy Bennett to book a sled dog ride behind her Siberian huskies, they have an image of their perfect afternoon. They want snow-dusted trees, bright blue skies and the swish of the dog sled against fresh snow.
Sometimes, that fantasy comes to fruition. Other times, sled rides involve a wheeled wagon pulled over muddy trails, with little snow in sight.
Bennett, who co-owns Braeburn Siberians in Windsor, works hard to let her clients know that there is no way to predict the weather, and that snow or no snow, they'll have a great experience. Still, managing expectations can be stressful.
"People want the winter wonderland; dogs galloping through the snow," she said. "It just means I have to do a little more hand-holding."
In the Upper Valley, winter is something to contend with. A strong winter, filled with snow and low temperatures, can bolster business, just the same way that a mild winter can impact the bottom line.
Enterprise caught up with businesses across the Upper Valley to discuss their approach to winter, how they manage seasonal businesses, and why marketing is critical to making winter magic happen.
Controlling what you can
Each year, Bennett prepares to run dog sled rides 10 times a week from mid-December through mid-March. She has contingencies in place to make sure that can happen no matter what the weather is doing.
"You've never had a stressful boss until you've had Mother Nature as one," Bennett said.
There's no controlling the weather, so instead Bennett focuses on controlling what she can. That means having a wheeled vehicle that the dogs can pull if there is no snow. It also means working with the expectations that her customers have. She is upfront about the fact that customers may or may not get the ideal "winter wonderland" experience, or they may not. What Bennett can guarantee is a great experience with the dogs.
"The whole sport is about the dogs, and that's what brings most people out," Bennett said.
About 98% of people keep their reservations even if there is no snow or if the weather is bad, Bennett said, because they want to meet the sled dogs. Only the 2% of customers who want a picture-perfect experience are more apt to cancel if there is no snow. Because of that, she said, fluctuations in the weather don't have a huge effect on Bennett's bottom line, she said.
At Mount Sunapee resort in Newbury, N.H., there have been huge investments in controlling conditions no matter the weather. A sophisticated snowmaking system guarantees great runs even when it's a mild or rainy day.
"We can sort of defy nature through technology," said Bonnie MacPherson, communications manager for Vail Resorts Northeast Region, which includes Mount Sunapee and Okemo Mountain Resort in Ludlow, Vt.
Running the snow machines is expensive, but it's part of the overall budget of the resort and is reflected in ticket prices, MacPherson said.
"When people talk about how expensive skiing is, that's certainly a factor," she said.
The importance of marketing
The technicians at Mount Sunapee can make great snow. What they can't do is get people thinking about skiing during a mild winter, MacPherson said.
"If people don't see the snow in their own backyards, that's the defining factor for us," MacPherson said. "The difference between a good season and bad season is what people are reacting to in their own backyards."
Since Mount Sunapee pulls customers mostly from the Boston area, the weather in Massachusetts can have a greater impact on business than the weather in the Upper Valley.
"When we see southern storms go through, that's good marketing snow," MacPherson said.
The ski resort specifically markets to people with the message that the conditions at Sunapee will be great whenever guests visit.
"It's important for people to know there's consistency," MacPherson said. "They shouldn't be afraid to plan ahead. Book that ski getaway."
Marketing is also important to Cota and Cota, a heating, cooling and plumbing company based in Bellows Falls, Vt. The company delivers oil and propane, mostly during the winter months. That's also when emergency call-outs happen. To keep employees busy in the warmer months, the company reaches out to customers reminding them to book routine maintenance or updates for their systems, said Casey Cota, president and owner.
"We try to make our business model busy all year," Cota said.
Seasonal employees or none?
Cota and Cota has 98 employees, all of whom are employed year-round. That's an intentional decision on the part of the company, Cota said.
"We hire to grow and keep expanding," he said.
Keeping that staff busy during the summer months takes concentrated effort. In addition to reaching out to all customers, Cota and Cota uses the warmer months to service their vehicles and do small construction projects on their properties. To manage the uptick in demand during the colder months, the company uses an on-call schedule with multiple people on standby for emergency callouts from November through April.
When Cota and Cota began doing propane deliveries and servicing in 1996, it also made the company busier during the warm months.
"Propane is more year-round than oil. People use it for cooking, hot water, pool heaters," Cota explained. "With propane, the model we had built was starting to be busy year-round."
Hubert's Family Outfitters, which has locations in Lebanon; Claremont; New London; and Peterborough, N.H., is also busy year-round, although seasonal fluctuations certainly affect business, said Tom Hubert, president of the company.
"We need people to change their wardrobe, so to speak," Hubert said. During the winter months, the average sale is higher, since winter items are generally more expensive than warm-weather gear, Hubert said. However, the profit margins for the store remain about the same.
Hubert's hires eight seasonal employees to get through the busy holiday season — October through January — and relies on 54 regular staff-members for the rest of the year. After decades in business, staffing is down to a science, but ordering can still be tricky, Hubert said.
Hubert has to order six to nine months in advance from manufacturers. That's because most manufacturers produce items based on order numbers and keep little extra inventory around. If a big weather event changes customer demand, it's often too late to get more product.
"You can't go back and order more," Hubert said.
Last fall, cold weather hit the Midwest before it came to New England. When Hubert tried to order more inventory for a November cold snap, he found that some products, like lined pants, were sold out because of the demand in the Midwest.
Still, Hubert said he has learned to look at the big picture, identifying trends over three to four years to dictate ordering.
"You never want to base the next year's order on an exceptional year," he said.
Like other Upper Valley business owners, Hubert is trying to do his best to manage what's ultimately out of his control.
Bennett, the sled dog operator, said that with climate change affecting weather patterns, it's more important now than ever to be prepared.
"Winter used to be predictable," she said. "Now, it's not."
Kelly Burch, of Claremont, is a freelance journalist and editor. Her work has appeared in The Washington Post, the Chicago Tribune, Boston Magazine and Cosmopolitan.​