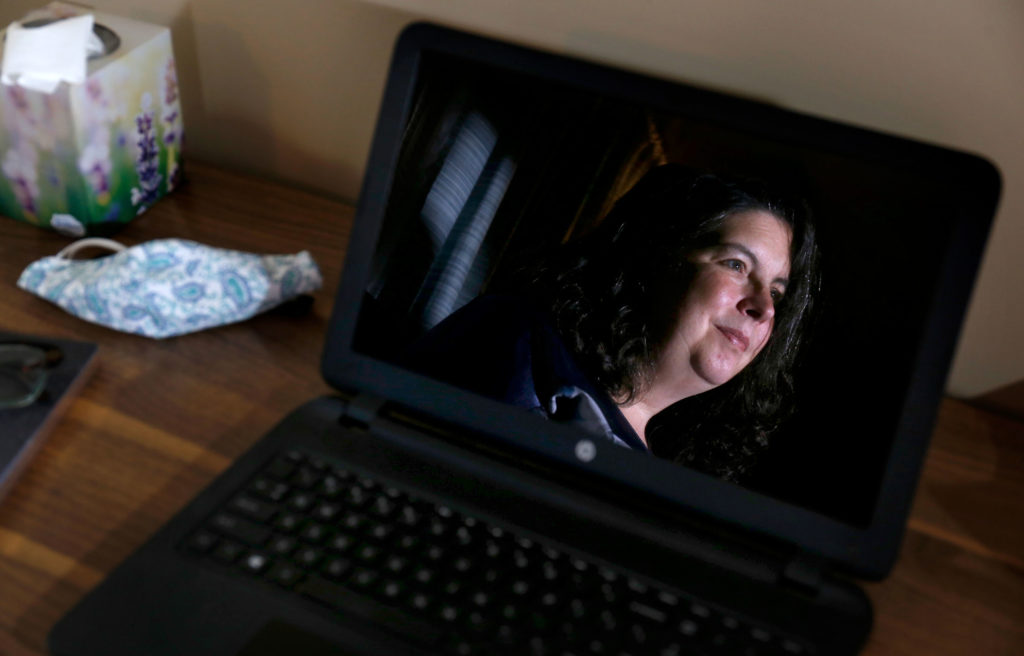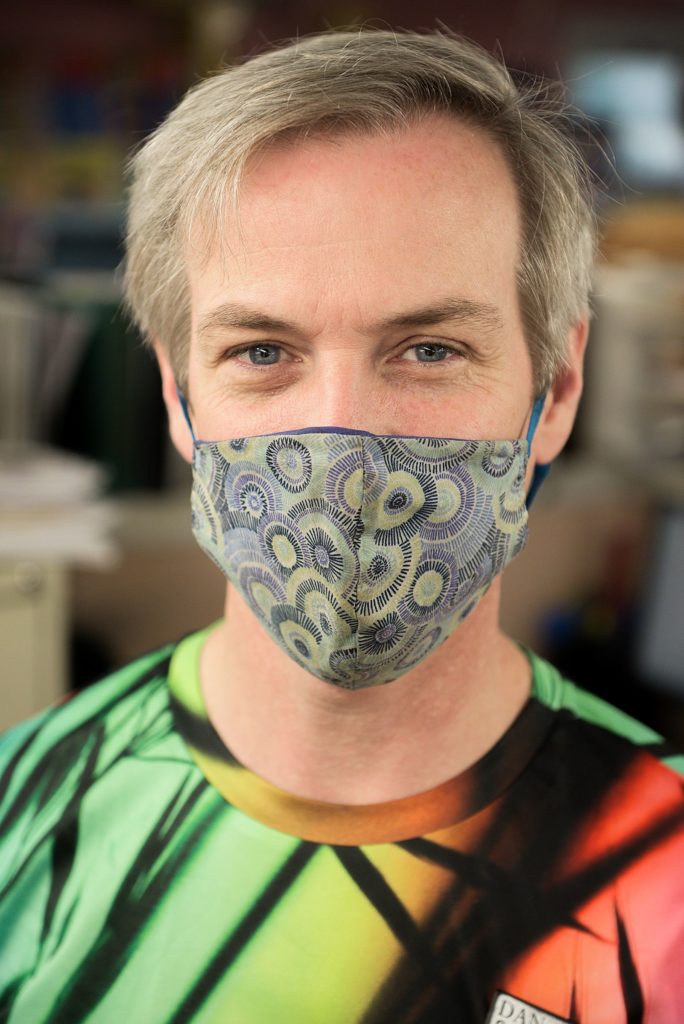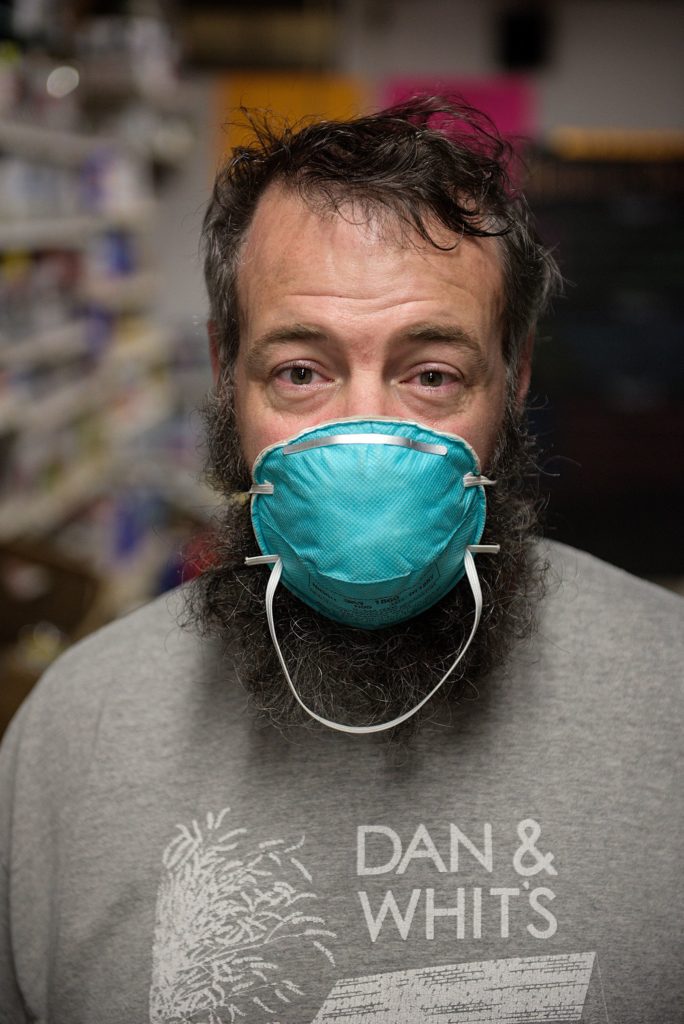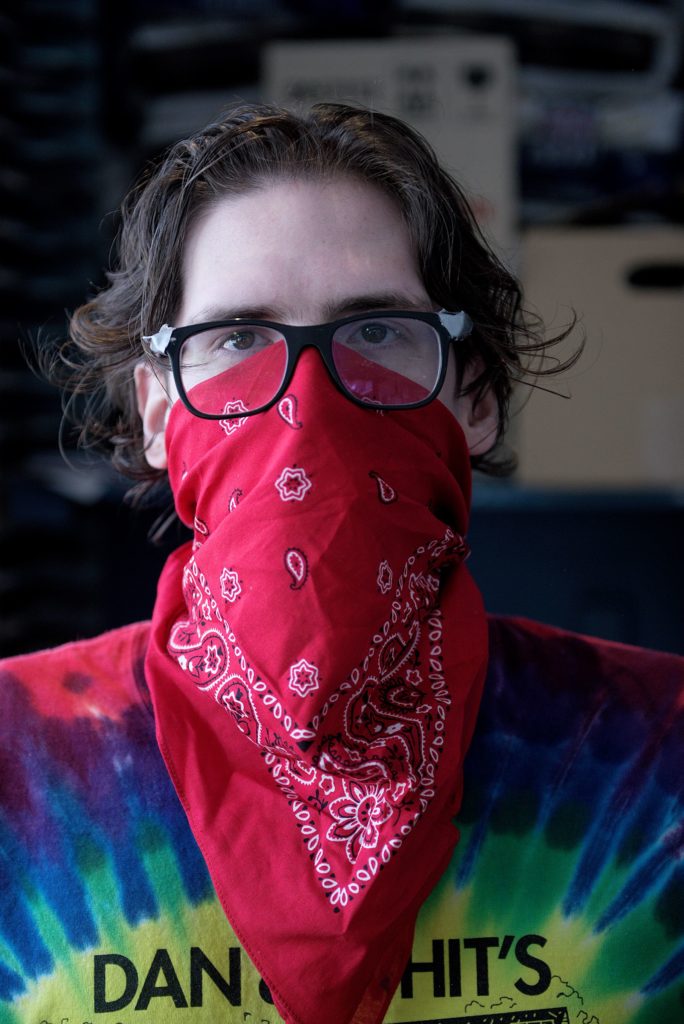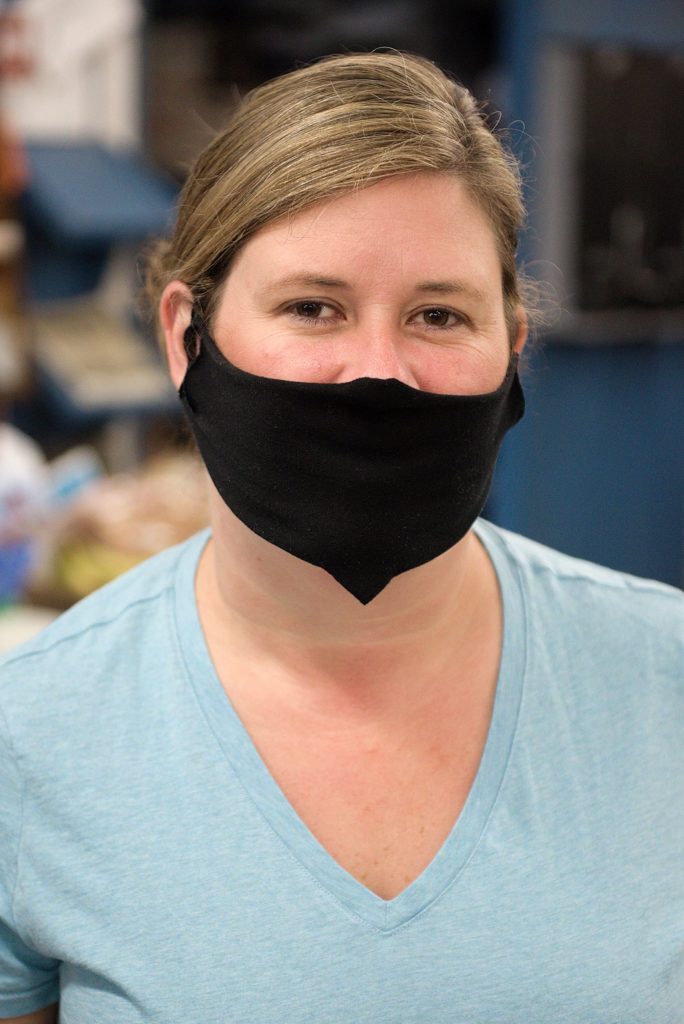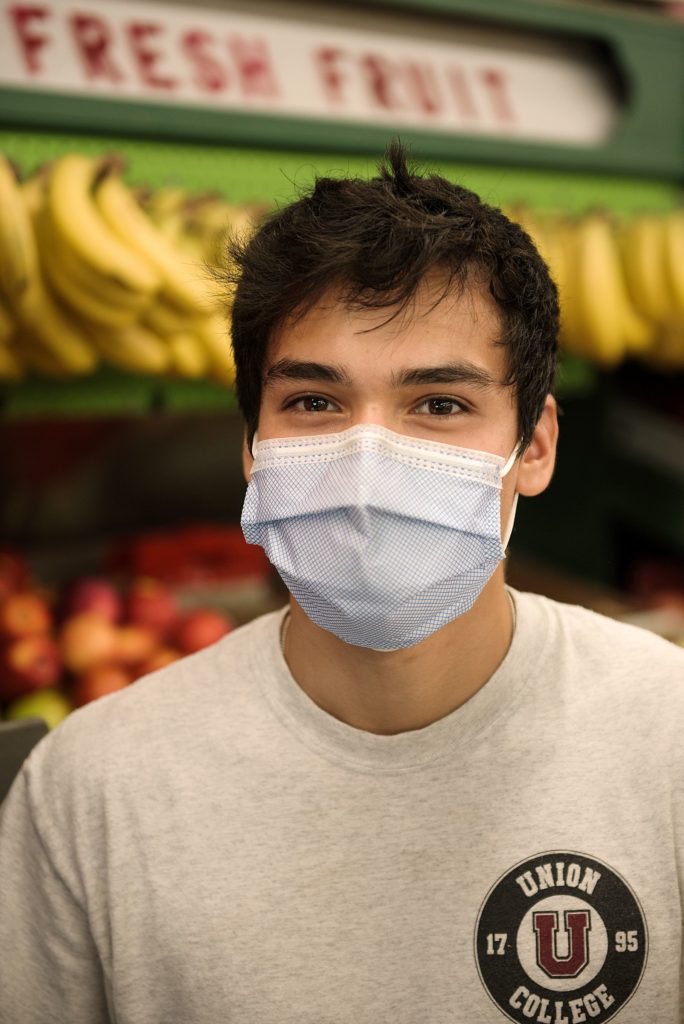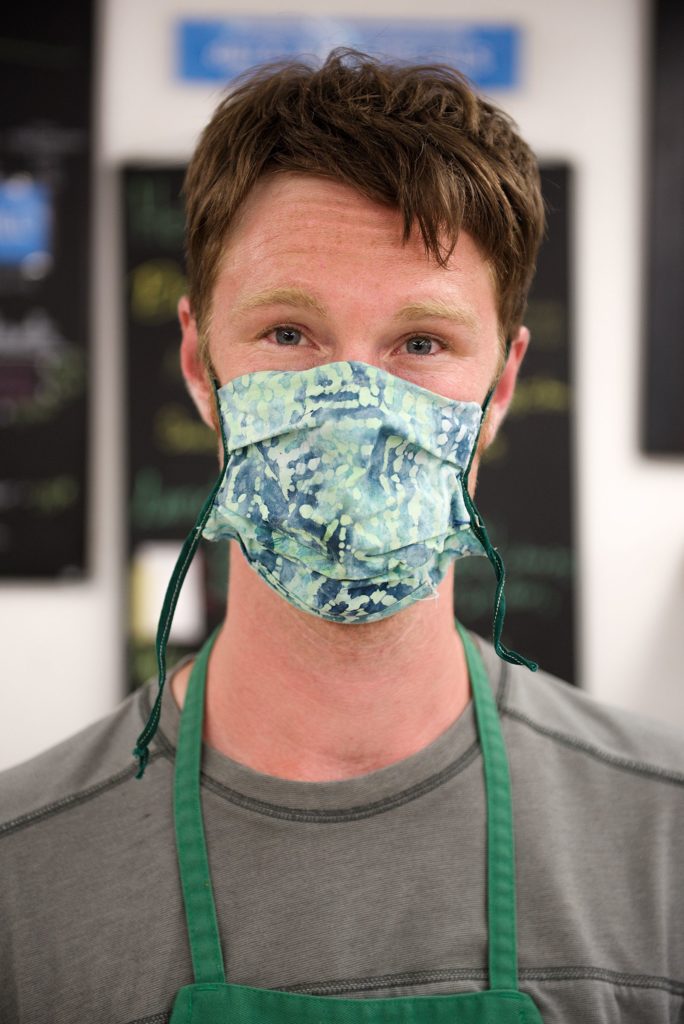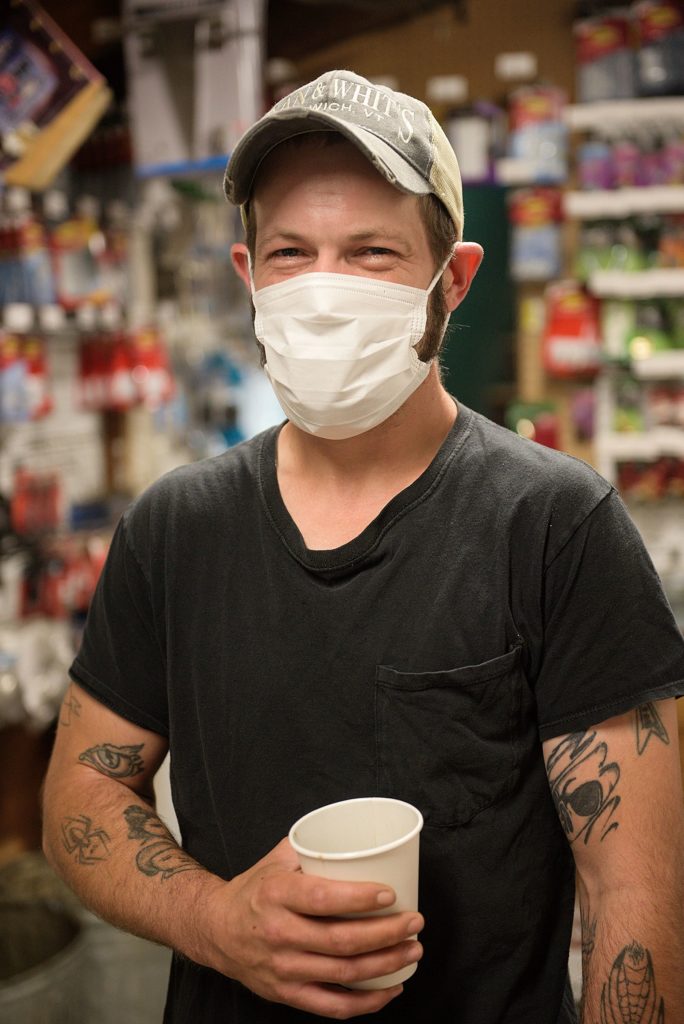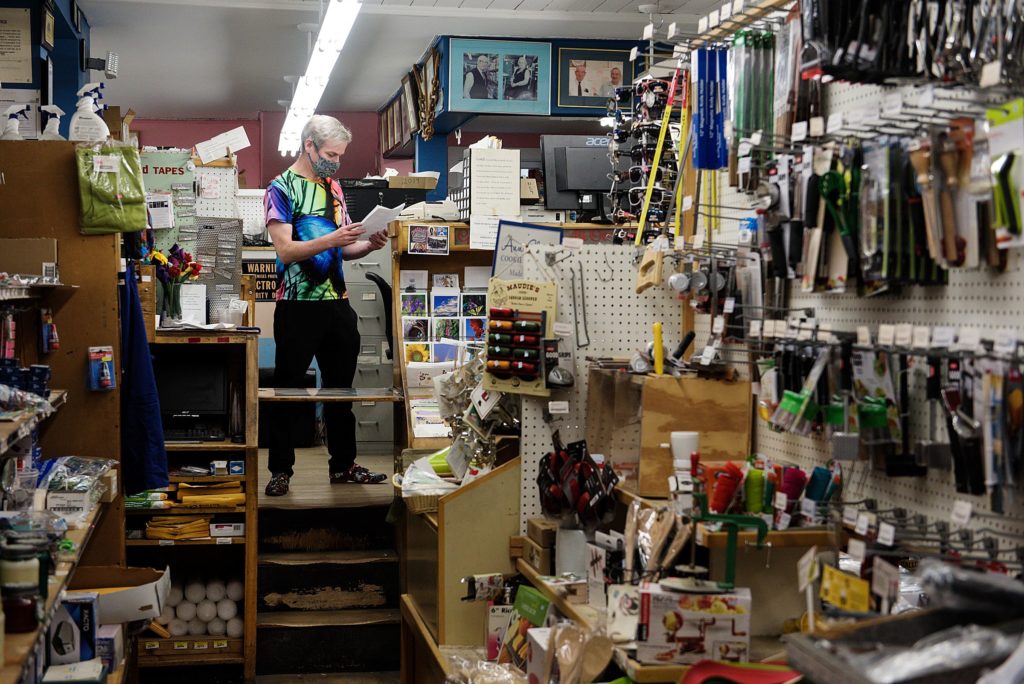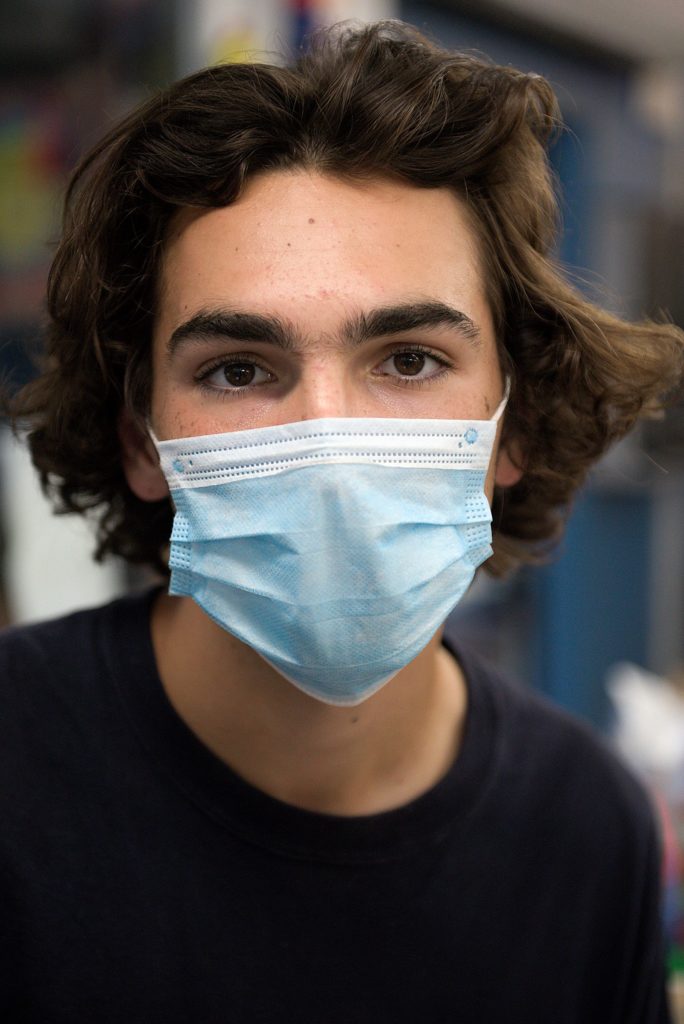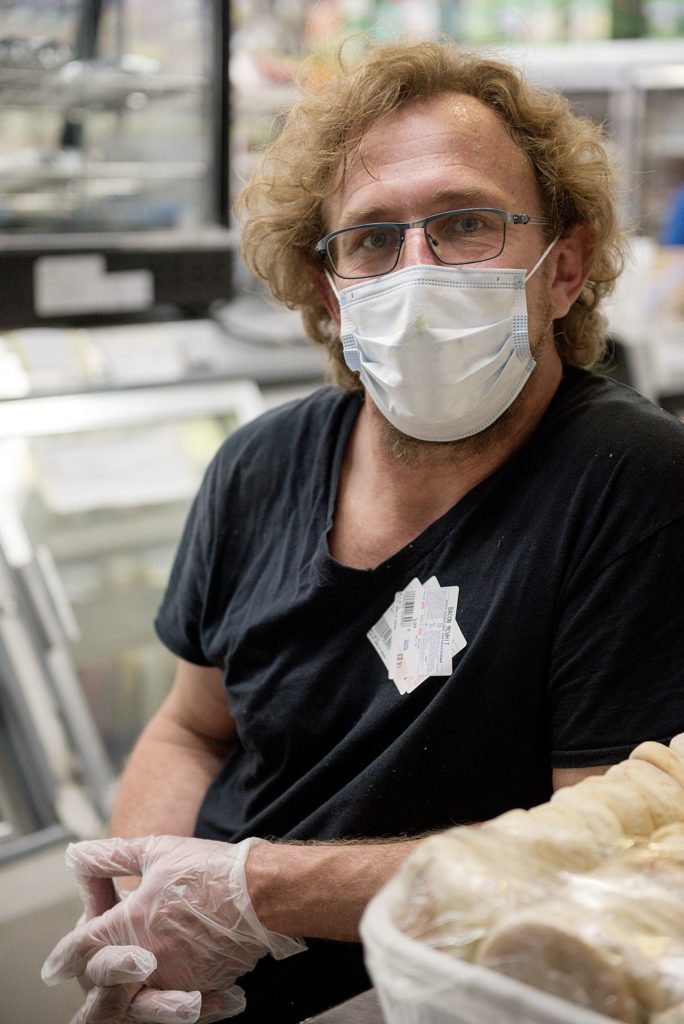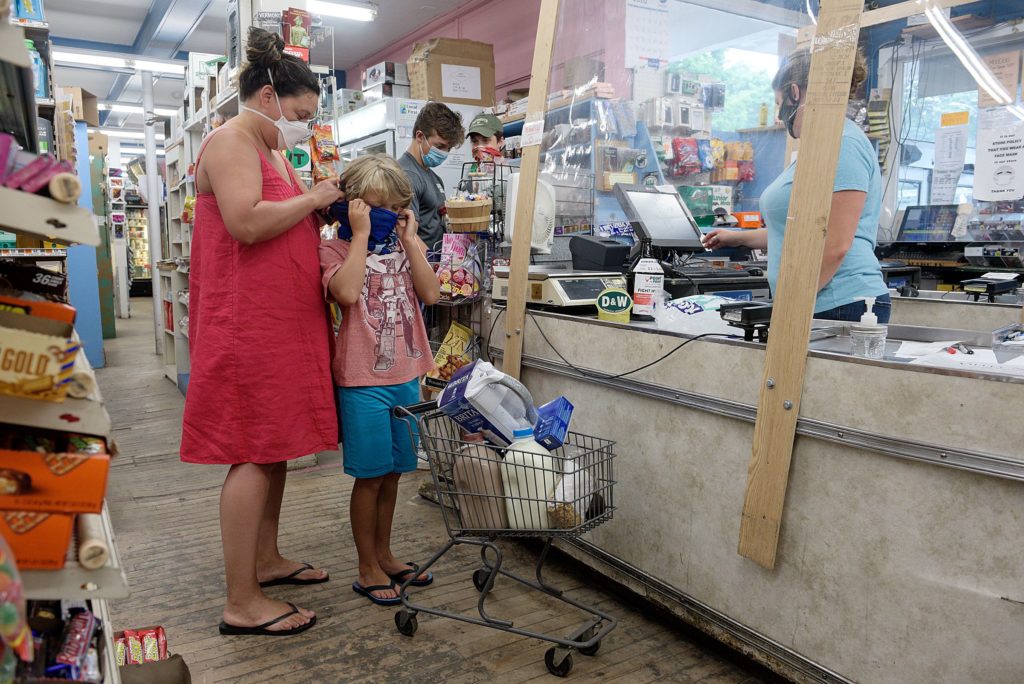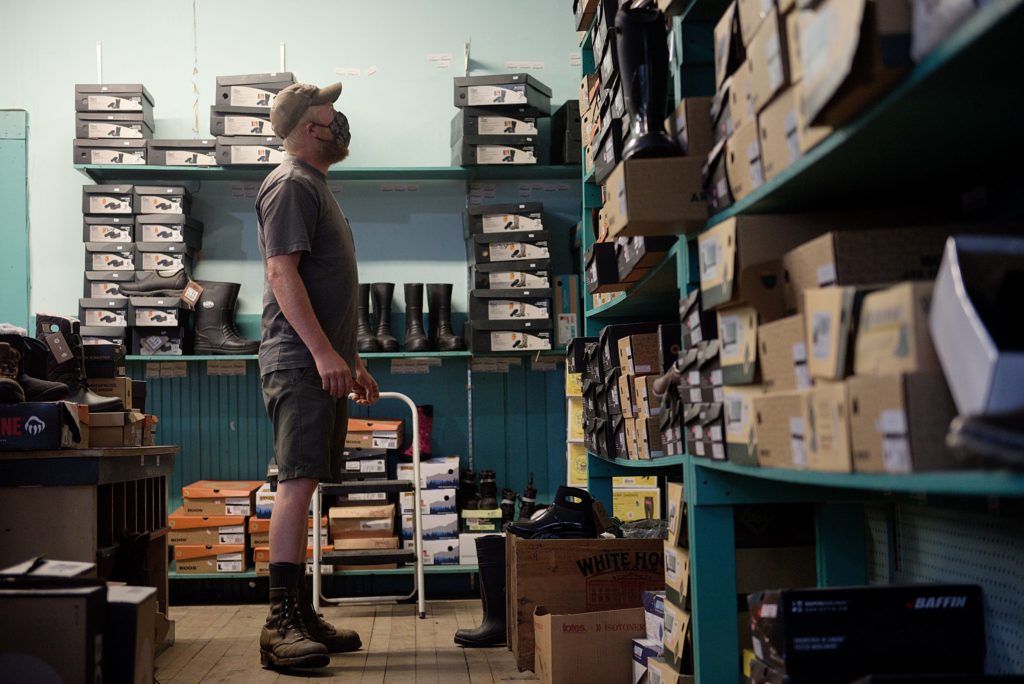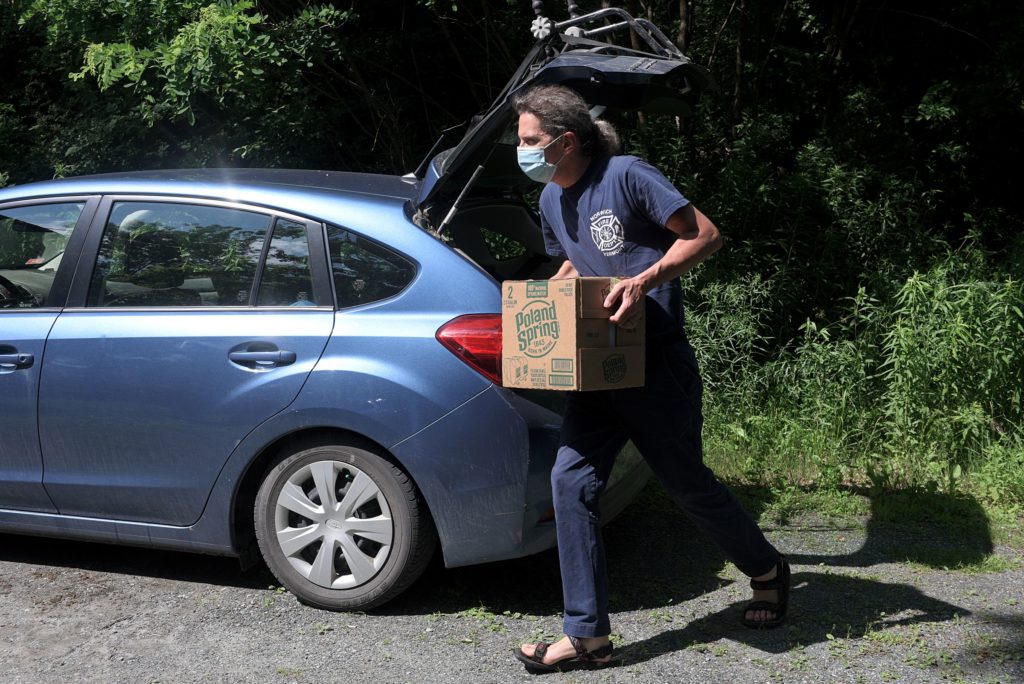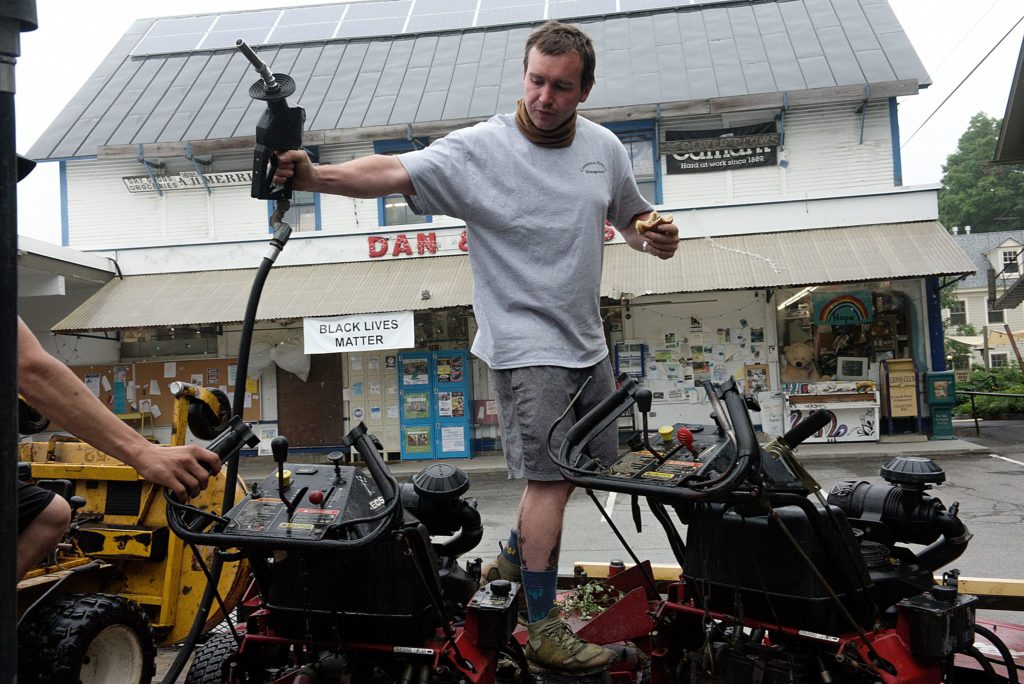 Dan & Whit's general store in Norwich has been owned by the same family for 65 years, but no one had seen anything that could prepare them for managing the local grocery through a global pandemic.
"We didn't know what we were doing. Customers didn't know what they were doing. We told them, 'whatever happens, we'll make it right,' " said Dan Fraser, owner of Dan & Whit's. "It was just a work in progress, and we went into it with that attitude."
The coronavirus made business unpredictable.
The store remained open, but it had few walk-in customers. One shopper came every day at 7 a.m. for a newspaper and a breakfast sandwich, but some days, there wasn't another customer until close to noon time.
Normally, the store sells lots of individual-sized snack items, but those were languishing on the shelves as people opted for family-sized food items that could be shared at home.
"You couldn't give away a single serve bag of chips," Fraser said.
The defining change for Dan & Whits was offering curbside pickup and delivery on their goods. They were, Fraser says, the first store in the Upper Valley to adjust to this busy model when it became clear that everyone should be staying at home.
Customers could call in or email orders, and staff shopped for them, preparing the orders for pickup. At a given time there might be 20 to 30 shopping carts filled with orders waiting to be picked up until the store installed lockers outside to make pick-ups safer and more streamlined.
Meanwhile, employees who would normally be restocking left the shelves bare and just picked order items from boxes placed on the floor. Gardening and baking supplies were extremely popular.
"Everything changed drastically," Fraser said. "It all really flipped over."
The first half of 2020 was a shocking year for local business, to say the least.
Both New Hampshire and Vermont enacted stay-at-home orders that shut down the majority of businesses, while leaving others like Dan & Whit's busier than ever and scrambling to adjust to a new way of doing business. Now, with the economy reopening but the effects of the pandemic lingering, Upper Valley businesses are reflecting on the past few months and deciding which changes to business they'll keep long term.
For many, that means offering alternative shopping options and bolstering their online presence.
Dan & Whit's will continue to offer socially-distanced shopping for the foreseeable future, even as more people begin to trickle into the store," Fraser said.
"We'll definitely keep curbside and delivery."
Deepening relationships with the local community
One thing that comes up again and again when talking to business owners in the Upper Valley is the way the community stepped up to support local establishments during the pandemic. While some of that was an emotional choice, it also was practical — with national supply chains interrupted, small local businesses had an advantage over larger retailers.
"Because we have very deep relationships with local farmers and vendors, we were able to get through that quicker," said Paul Guidone, interim general manager of the Hanover Co-op Food Stores and Auto Service Centers, which has locations in Hanover, Lebanon and White River Junction.
Even before the pandemic, the Hanover Co-op spent $15 million annually sourcing products from within 100 miles of its headquarters. When national and regional shipping routes were impacted by the virus and response, the co-op directed even more resources to local relationships. Although Guidone didn't have data on precisely how many more products are being sourced locally, he said it is significant.
The local supply network helped the co-op meet increased demand.
In the first five months of 2020, sales were up 11.5% compared to the same period in 2019, Guidone said. Shoppers were coming in less frequently, but buying more on each trip. Like many businesses, the co-op started offering curbside pickup for members.
Now that national supply chains are returning to normal, the co-op plans to keep the supplier relationships that were forged or expanded during the pandemic.
"I made it clear to the merchandising team that I wasn't interested in a one night stand with these (suppliers)," Guidone said. "They stood by us in a time of need, and we'll continue to stand by them without reservation or hesitation."
Bringing all business online
Karen Gray, owner of Green Mountain Hypnosis, only saw a handful of clients online before COVID. Yet, when the pandemic shut down her Lebanon practice, which provides hypnosis to address weight loss, smoking habits and stress, Gray had no choice but to move business entirely online, conducting sessions via videoconference.
People, including her clients, were open to trying new things online, and they accepted that everything had to be done remotely, she said. That gave them a certain level of buy-in and helped set expectations for remote hypnosis sessions.
"In all of this, there's a higher level of acceptance than there would have been pre-COVID," Gray said. "There's an expectation that we're not doing things in person right now."
There were awkward pieces to the digital transition, Gray admits.
Normally hypnosis sessions can involve some level of touch, and being in a room together creates intimacy. Gray had to tweak her scripts and methods slightly to account for the physical distance between her and her clients.
At the same time, there were clear upsides.
Gray created digital intake forms, which are more convenient and environmentally friendly than the paper intake forms she previously used. Cutting down on paperwork has made connecting with new patients more efficient.
Although Gray is now allowed to resume in-person sessions, she's opting not to, partly because digital sessions have worked so well. She has concerns about how hypnosis might work in person with a mask, which could be distracting or muffle communication between her and her clients. Gray wouldn't have established a remote hypnosis practice before the pandemic, but now that it's here she's happy with the shape her business has taken.
"It has opened up all these new wonderful opportunities," she said. "There's this whole level of convenience."
Because she's working remotely, Gray has served clients from around the country who have found her online. She's also been able to partner with Hanover Parks and Recreation to offer weekly sessions online. She has some flexibility on services and prices, letting her bring hypnosis to people who might not otherwise be able to afford it.
"Doing sessions online has opened up these programs to be so much more accessible to so many more people," she said. "It's working for people. I'm going to keep that accessibility."
A compliment to digital shopping
Even after the pandemic shut down her store, Liz Joyce, owner of Country Kids Clothing in West Lebanon, resisted getting a website. After she closed the shop to the public, she relied on phone orders and social media to stay connected with customers. But after being asked again and again to send photos of items, Joyce realized she needed a web presence.
"It forced me out of my comfort zone," Joyce said. "I wasn't in a huge hurry to get a website, but now I'm working on one."
Joyce opened her boutique to connect with and serve the local community. Her average customer is a grandmother who enjoys coming into the store to see and feel the items she purchases. Joyce isn't focused on reaching customers in California or Florida, but she's realizing that a web presence is essential even for local sales. That core group of customers is transitioning to online shopping, particularly since the pandemic.
"The average grandmother has been taught pretty quickly how to shop online," Joyce said. "Today you have to embrace that. It's here to stay."
Small boutiques like Country Kids can supplement online shopping, Joyce said.
"There's a place for both of us," she said. "The grandparents could shop online now, but they still prefer to support local and see (items) in person."
The pandemic helped Joyce expand her customer base. Younger shoppers, annoyed with shipping delays from retail giants like Amazon, turned to Country Kids for their essentials. During the shutdown, Joyce spent some days running to and from her shop, bringing shoes out to a waiting car for tots to try on.
"The younger crowd was really frustrated. I saw the benefit of that," Joyce said. "Because I offer curbside, I got a younger customer base. I can offer that convenience for them."
Joyce's store is located inside the PowerHouse Mall. She doesn't anticipate that foot traffic in the mall will return to normal any time soon, so she's continuing to offer curbside pickup. She's eagerly awaiting the launch of her website and continuing to boost her presence on Facebook and Instagram.
"I didn't curl up in a ball and wait for it to end. I think that was really important," she says. "Hopefully people see, as we come out of this, that it's really important to continue to support small local businesses, now more than ever."
That's a message that many local businesses share.
Shopping locally is important not just during a pandemic and shutdown, but all the time. Fraser, of Dan & Whit's, hopes that the community he supported during the pandemic will continue to support him in years to come.
"It's not your Walmart or Hannaford, it's your local stores supporting you during this time," he said. "When this was over you need to remember who was there for you during this."
Kelly Burch, of Claremont, is a freelance journalist and editor. Her work has appeared in The Washington Post, the Chicago Tribune, Boston Magazine, Cosmopolitan and elsewhere.​ Follow her on Twitter @writingburch.​
Correction
Karen Gray, the owner of Green Mountain Hypnosis in Lebanon, saw her first remote client using video conferencing in 2017 and had worked with a handful of clients online each year before the coronavirus struck. An earlier version of this story incorrectly described when Gray first started working with clients remotely.