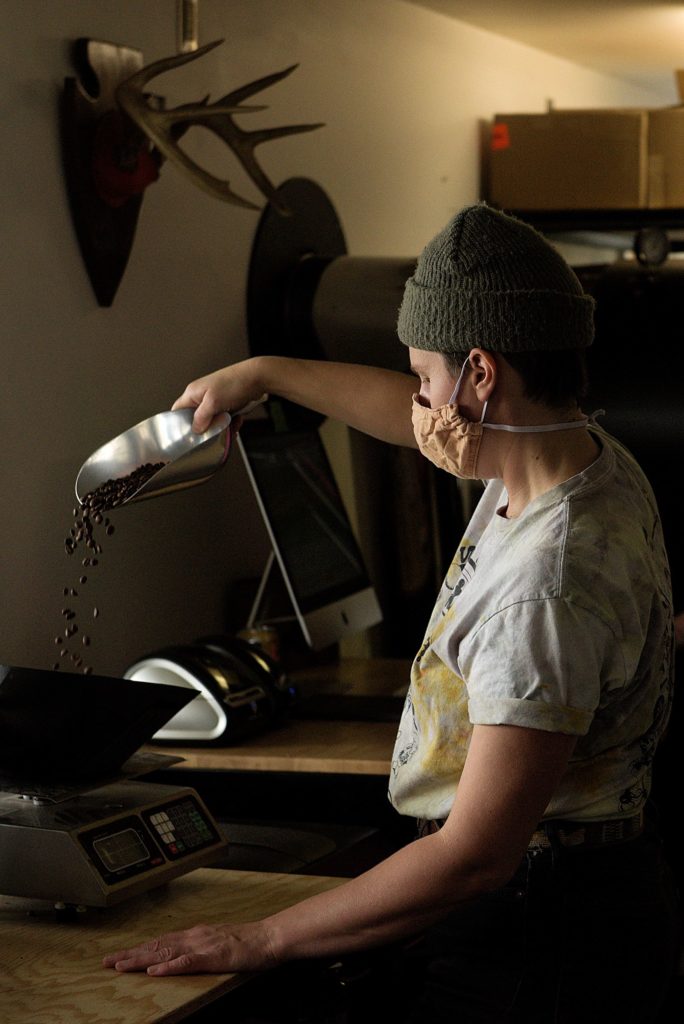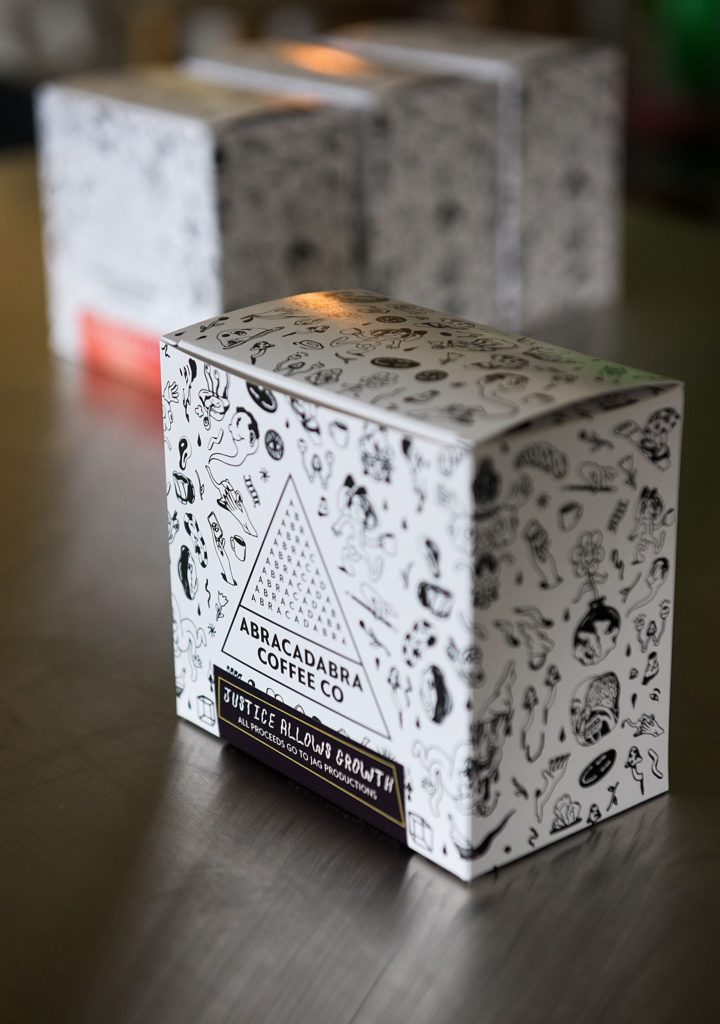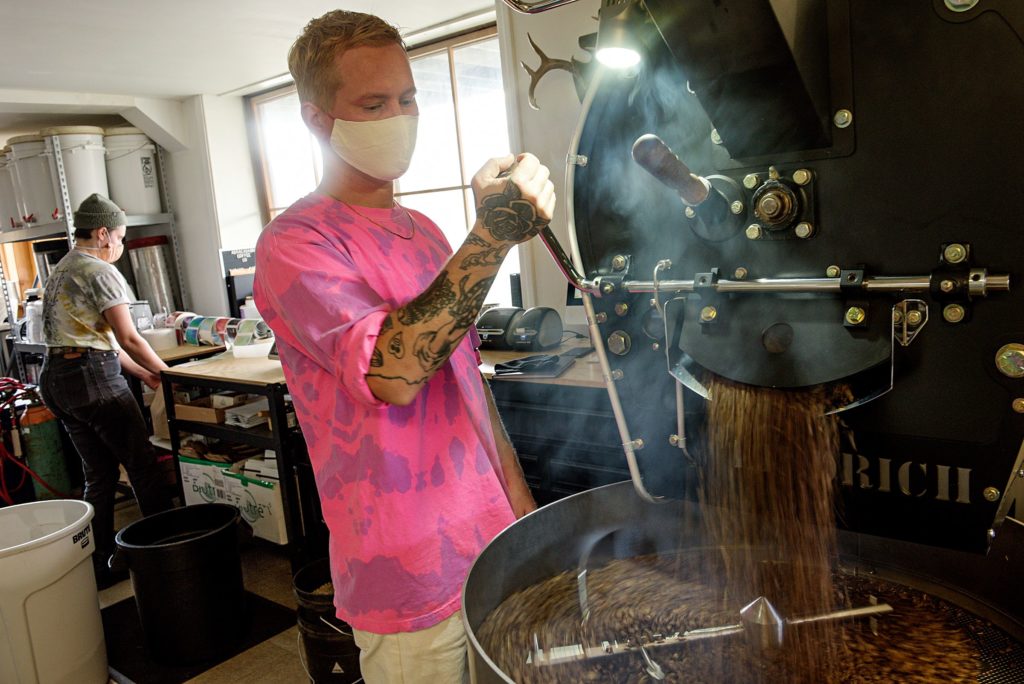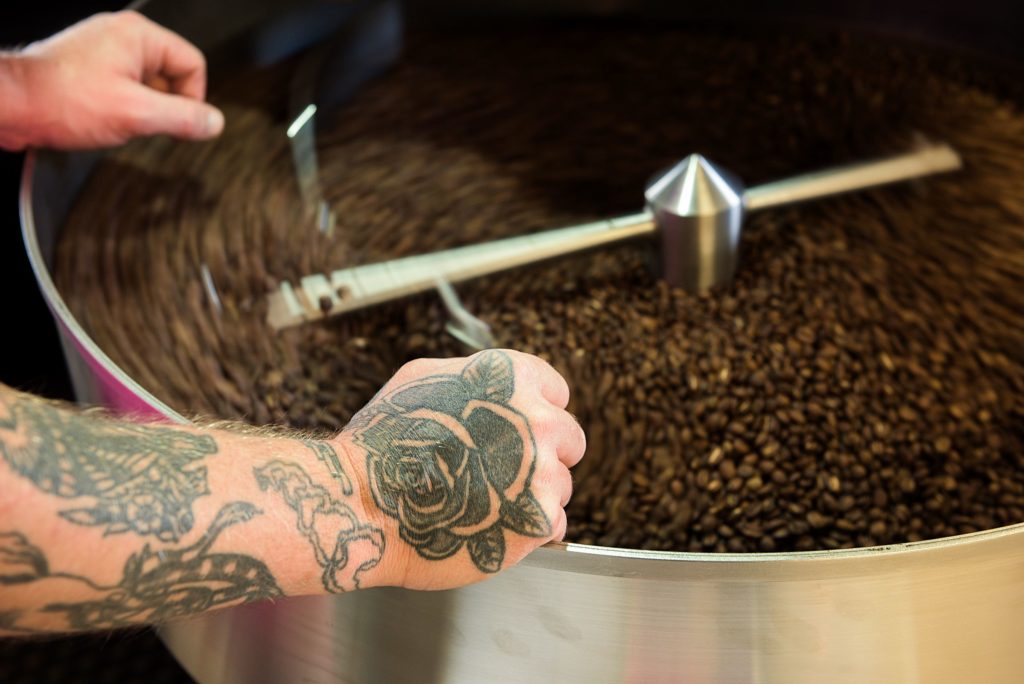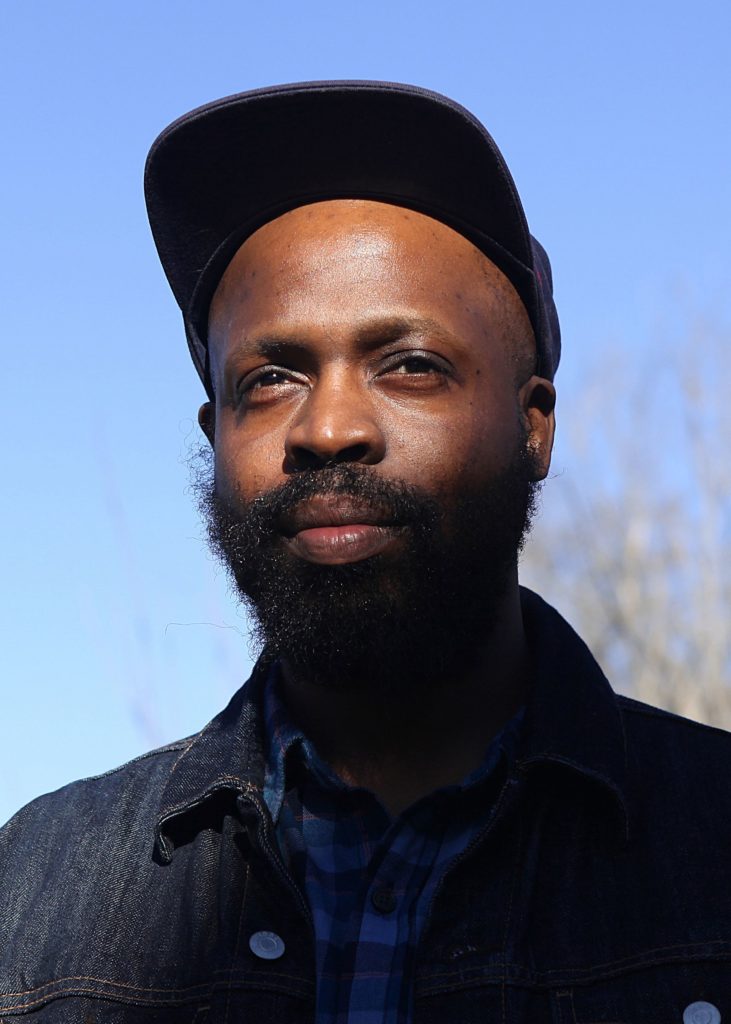 Valley News Staff Writer
After the death of George Floyd, a Black man who was killed in June by police in Minneapolis, Sarah Yetter and her co-owners of Abracadabra Coffee Co., wanted to find ways to promote racial justice.
For a time, the company donated 15% of its online sales to nonprofits working for racial justice, but then a better and more durable avenue appeared in the form of a proposal by Jarvis Antonio Green, founder of JAG Productions, the White River Junction-based African-American theater company.
"Jarvis got in touch with us and showed us his ideas about bringing different businesses together," Yetter said in a phone interview.
Abracadabra is now part of the JAG Ambassadors program, a partnership between the theater company and several Upper Valley businesses that have chosen to "adopt anti-racist practices and collectively promote marginalized voices in their operations, products and services," JAG announced last month. Such efforts would include being safe spaces for BIPOC (Black, Indigenous and people of color) and LGBTQ+ people.
The program came to life as a way to channel the desire of business-owners to make a lasting commitment to racial and social justice, Green said.
"I think folks who have been kind of shaken by the moment we've been in" were looking for ways to act, he said in an interview. A one-time donation to a social justice cause is fine, but "I wanted to be more intentional," Green said.
Green has been presenting African-American theater to Upper Valley audiences since 2011, when he founded BarnArts Center for the Arts in Barnard. He founded JAG Productions in 2015 to make that mission more explicit. The Upper Valley is rich in theater, but in Black theater, less so. That goes double for Northern New England, which is overwhelmingly white. How does a small theater company continue to get the word out and to make change?
"We're just one little organization, and it takes all of us," Green said. "How can we amplify marginalized voices, Black and brown voices?"
What that will look like isn't entirely clear. "We are just currently in the process of developing the language," Green said.
A meeting planned in October will yield a first draft of the program, Green said. Questions abound. For example, "What does it mean to run a business and not call the police?" Green asked. What does it mean for businesses "not to support the things and the institutions that are killing black and brown bodies?"
Abracadabra was one of nine ambassadors at the program's founding. The businesses range from newer enterprises, such as Wolf Tree, the craft cocktail bar in White River Junction, to such community mainstays as Dan & Whit's, the venerable Norwich general store, and Vermont Glove, which has been making gloves for linemen since 1920. Food and farm businesses are heavily represented, including Lucky's Coffee Garage, in Lebanon; Babes Bar and Stitchdown Farm, in Bethel; Silo Distillery, in Windsor; and Farmrun, a creative studio in Bethel that is co-located with Stitchdown Farm.
Lucky's owner Deb Shinnlinger said she's eager to listen and learn about the program. She and the coffee shop's 15 employees have been donating 10% of profits to racial justice organizations since the killing of George Floyd.
"I feel like that is just good business practice," Shinnlinger said. The business distributed about $4,000 to multiple organizations after a few weeks. Since then, employees have chosen one organization a month to contribute to.
Lucky's also has a "contribute to justice" button that patrons can click when they order online, allowing them to donate $1, $5, $10 or $20 to racial and social justice groups. Shinnlinger said that she sees justice as less of a political issue than a humanitarian one.
It has also been good for business, which "has been nothing but increase" since Lucky's took a stand on racial justice, Shinnlinger said.
Shinnlinger hopes to create a product to sell that will benefit JAG Productions, something both Wolf Tree and Abracadabra have already done: a cocktail and a coffee roast, respectively, called "Justice Allows Growth."
"We as a company want to be as inclusive as possible," said Yetter, who joined company founders and fellow Ohio natives Antoinette and Clint Hunt as a co-owner. Becoming a JAG Ambassador allows them to do that in a more durable way. The JAG-branded coffee both supports JAG financially and sends a message of racial justice out into the world, emblazoned on each package, Yetter said.
"There's obviously monetary success; how much money can we raise for this organization," Yetter said of how to measure the project's impact. "But also, how many people are seeing it, and if it's changed anyone's mind."
Aligning business and social interests is not a new phenomenon, but there is a new urgency. "Sustainability" has been an environmental goal for some businesses since the 1970s, but the mounting pressures from climate change, the coronavirus pandemic, the #MeToo movement and the Black Lives Matter movement have gathered steam.
For example, Business for Social Responsibility, the San Francisco-based nonprofit that links capitalism to social causes, has put out a report called "The Business Role in Creating a 21st Century Social Contract." The report, released June 24, states that there is "an urgent need to ensure that new social contracts embrace diversity, equity and inclusion."
Founded in 1992, Business for Social Responsibility held a conference that year that featured Ben Cohen, of Vermont's Ben & Jerry's and Gary Hirshberg, co-founder of New Hampshire's Stonyfield Yogurt, as speakers.
Like those early founders of companies that prized sustainability, operators of the young companies, several of them, such as Lucky's and Abracadabra, of around the same age as JAG Productions, see their ambassadorships as a way to live out their values in their daily work.
"We're in it for the long haul now," Shinnlinger said.