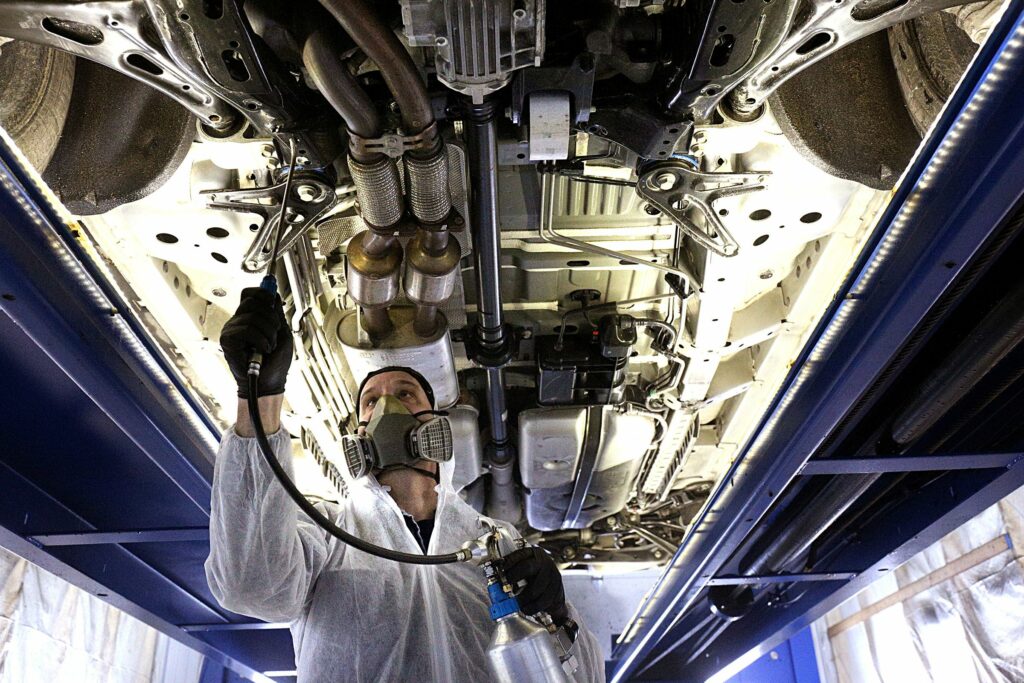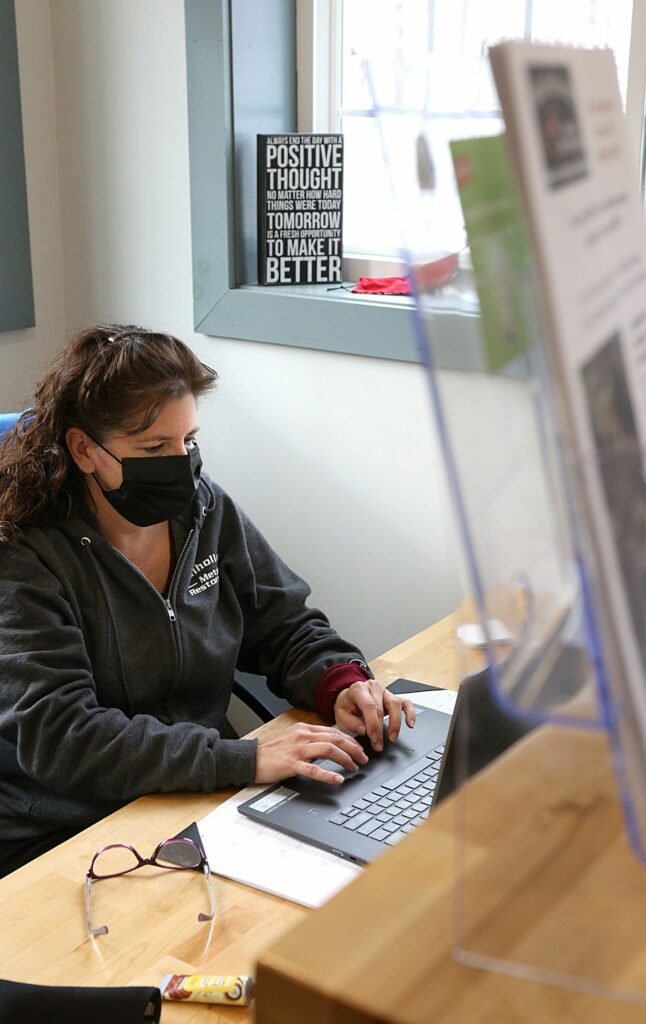 What started as a mission to keep his pick-up truck from rusting led Keith Mulholland to opening his own metal restoration business — in the middle of a global pandemic.
Mulholland Metal Restoration opened in Weare, N.H., in July 2020, only a few short months after the state shut down businesses across many industries in the face of COVID-19. The business offers oil undercoating for vehicle protection, sandblasting services and metal coatings.
While it's been an interesting year to start a new business, Mulholland and his wife, Michelle, said the experience of starting and running their own business has been positive, thanks to some big goals and the help of their local SCORE chapter.
Keith Mulholland, a New Hampshire firefighter, said the idea to open his business started long before the pandemic. Years ago, when he first bought his pickup truck, he was committed to making it last and started paying for oil treatment services to reduce rusting.
When the business he had been frequenting started having long wait times, Keith learned how to do the work himself. Soon enough, he started having friends and family asking if he could also treat their vehicles.
"I knew there was always a demand out there," he said.
So in 2019, he and Michelle decided it was time to go all-in on opening their business. They started planning, found a location and began construction in 2020 all before COVID-19 hit. While the shutdown in the spring of 2020 complicated the process a bit, they were able to open their doors in July and have had a successful first few months in business despite the tough economic climate.
Still, the pandemic has caused its challenges for the business. While they had planned to offer sandblasting services when their doors first opened, that work was delayed for months thanks to production and shipping delays for the machinery needed.
Personal protective equipment to keep their employees and customers safe — like masks, disposable gloves and other gear — also have been harder to find and priced significantly higher than normal while COVID-19 cases have been spiking.
Through all of these challenges, though, and even before they opened their doors, the Mulhollands said they got critical guidance and support from their local SCORE chapter and especially their mentor Gene Calvano. SCORE is dedicated to educating entrepreneurs and helping small businesses start, grow and succeed.
Keith Mulholland first reached out to SCORE in fall of 2019, after finding a potential location for the new business. The Mulhollands started looking into whether or not they could make the property their own and were soon overwhelmed by all of the options for business loans and financing.
After hearing about SCORE from both a friend and the banks they had contacted, the Mulhollands started working with the small business association for guidance and support during the start-up process.
The Mulhollands started working with Calvano, who helped them write the business plan they would need to secure financing, went with them to bank appointments and guided them through the loan process.
As they got closer to opening the business — and throughout their first months open — Michelle Mulholland used SCORE's online webinars and training, learning more about bookkeeping with QuickBooks, marketing and other key business skills.
When their business opened in July, SCORE helped write and distribute a press release to local newspapers, getting them some exposure that helped get their first few customers in the door and introduced their business to the local community.
"They have a really great program," Keith Mulholland said. "I was very impressed. Everybody I worked with was awesome. I couldn't have done it without their help."
With their first few months of business out of the way, the Mulhollands are looking ahead to the future of their operation. Keith plans to one day retire from firefighting and make the business his full-time endeavor.
They also hope to make the business a truly family affair. Their son is set to be home from the Air Force in the spring of 2021 and will join the operation to offer welding and metal fabrication services.
As the Mulhollands look ahead to the future of their business, they said they're grateful for the lessons they've learned along the way, both from SCORE and from the day-to-day experiences of running the business.
For example, Keith Mulholland said that while much of their planning and financial preparations were focused on the big things — like their building and equipment — they learned pretty quickly that the little costs of running a business add up fast. Things like trash bags, tools, cleaning products and other daily needs took up more of their monthly expenses than they first expected.
The Mulhollands also said they're confident that the future of Mulholland Metal Restoration is bright, thanks in part to their local business community in Weare, which has been welcoming and supportive since the day they opened their doors.
Their fellow business owners in the area have told customers about them and customers have happily referred their family and friends to the shop for their own oil treatment needs. This support has been especially helpful, Michelle said, during the pandemic.
"It's been so cool — and overwhelming really — to see how everyone is supporting their local and small businesses during this time," she said.
To learn more about Mulholland Metal Restoration and explore their services, visit their Facebook page. Contact Mulholland Metal Restoration at 603-529-3847 or mulhollandresto@gmail.com. Mulholland Metal Restoration is located at 787 South Stark Highway, Weare, N.H., 03281.
Danielle Gagnon is a search engine optimization expert for SCORE. She works as an SEO specialist and owner of Elevate Virtual Marketing Solutions.