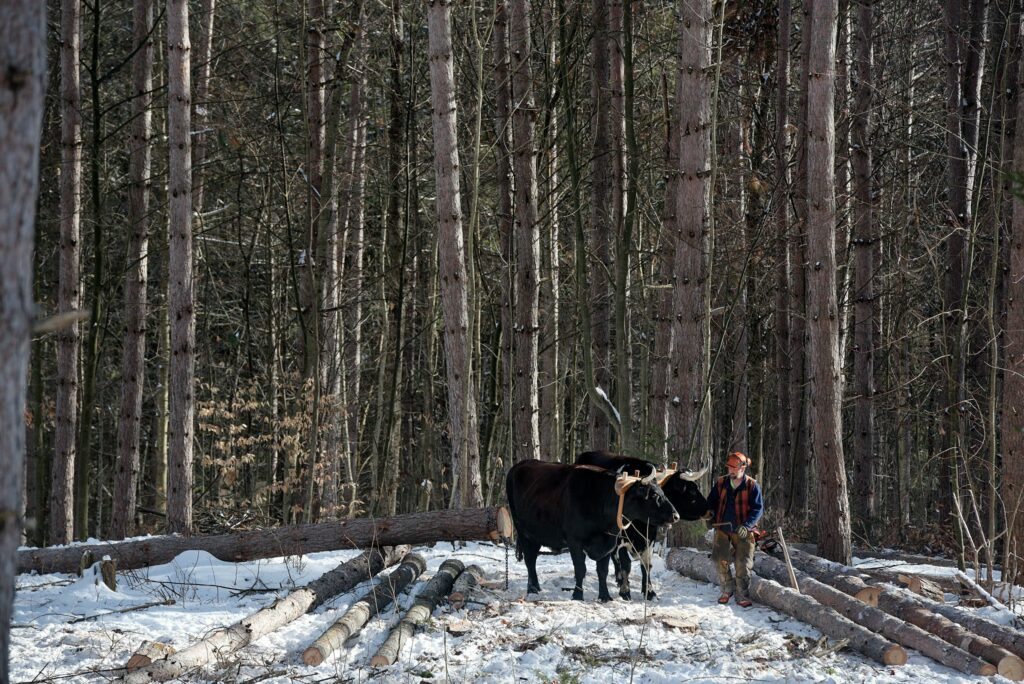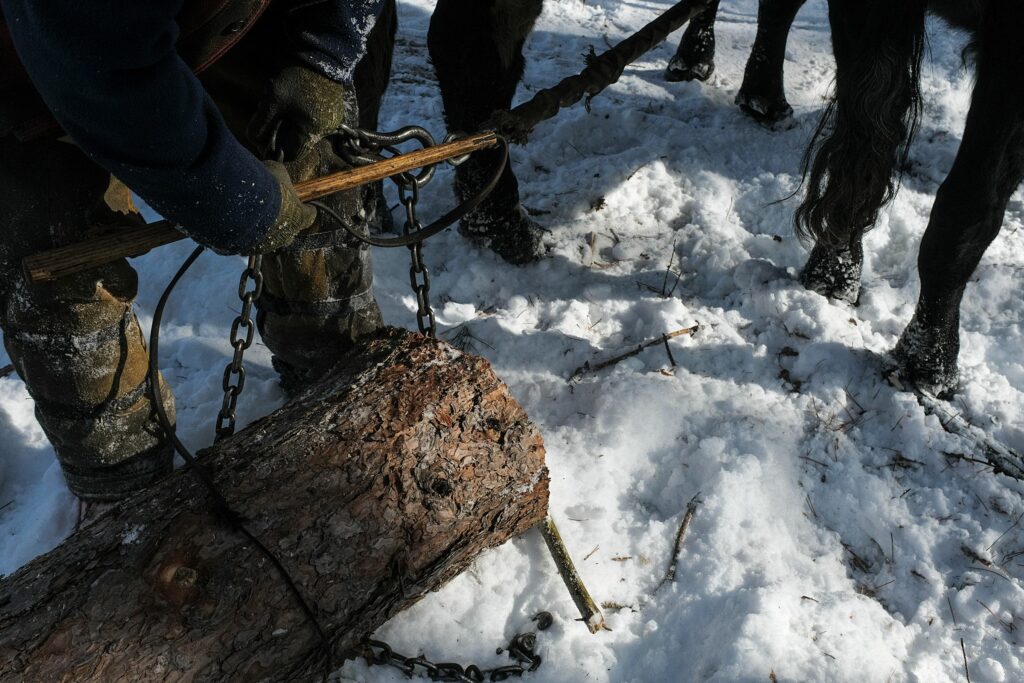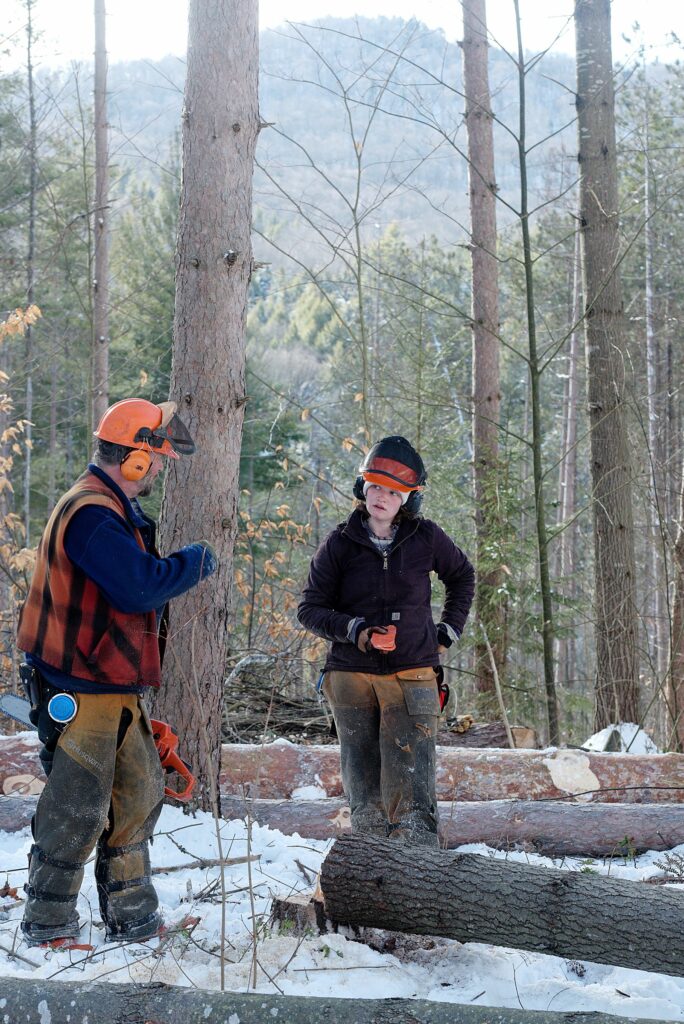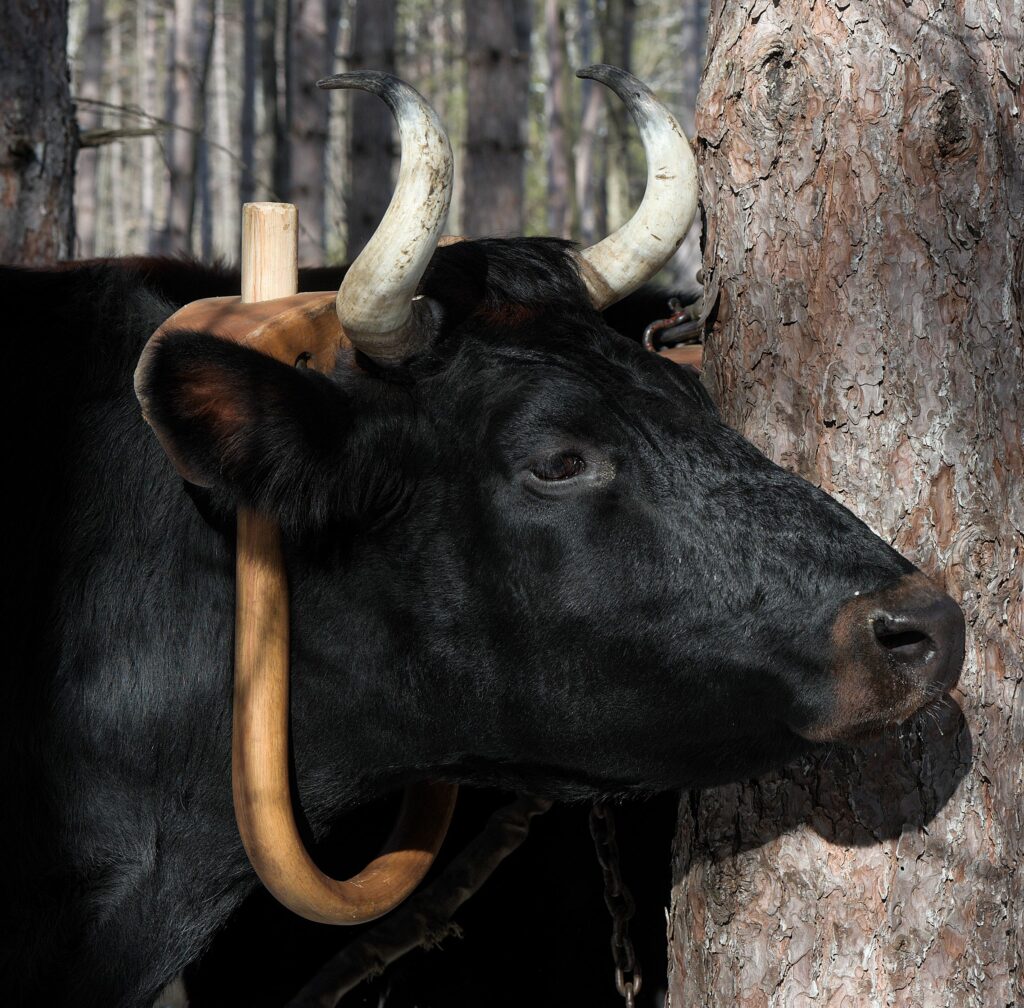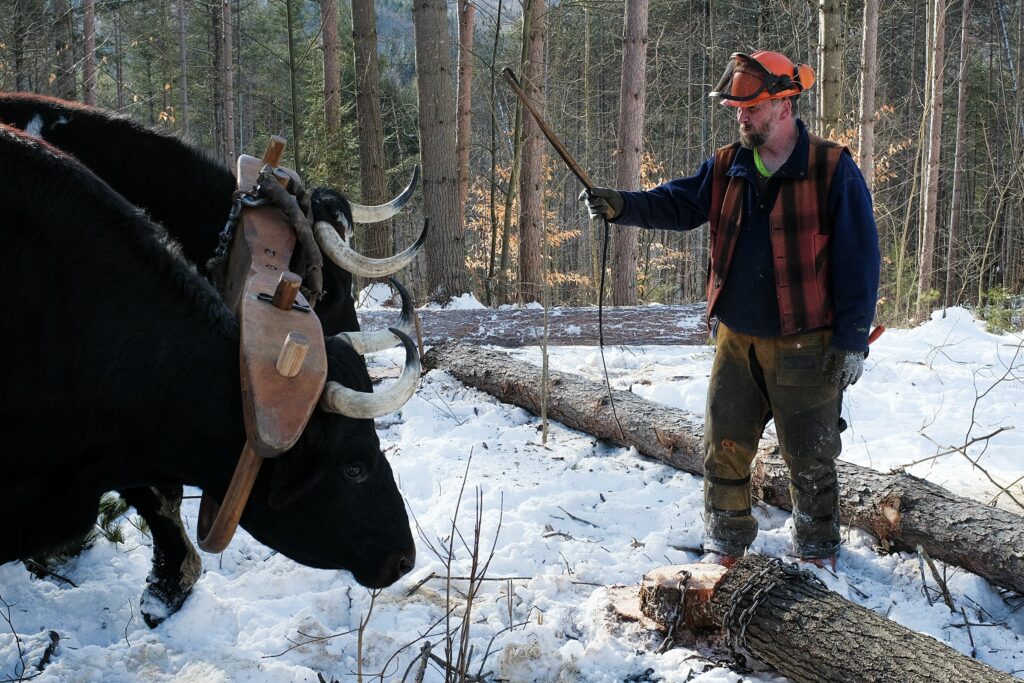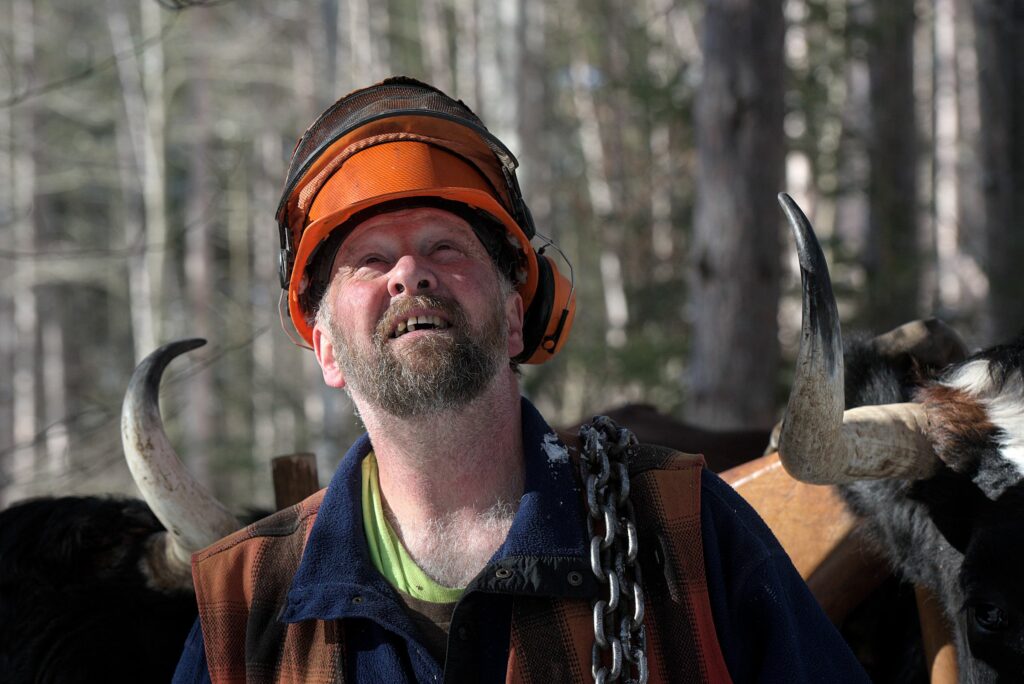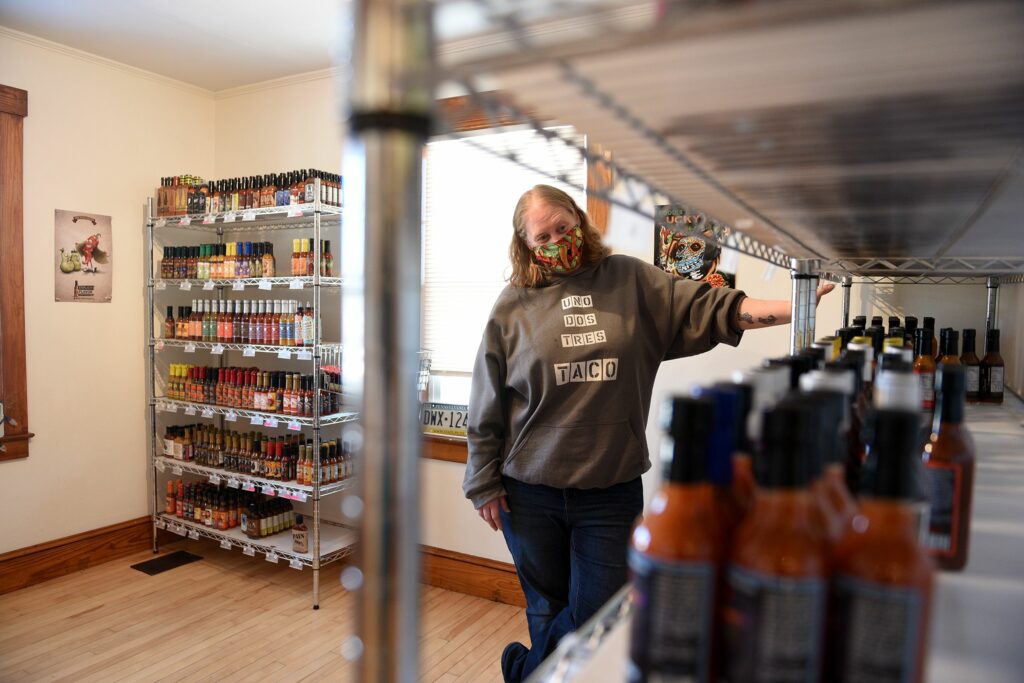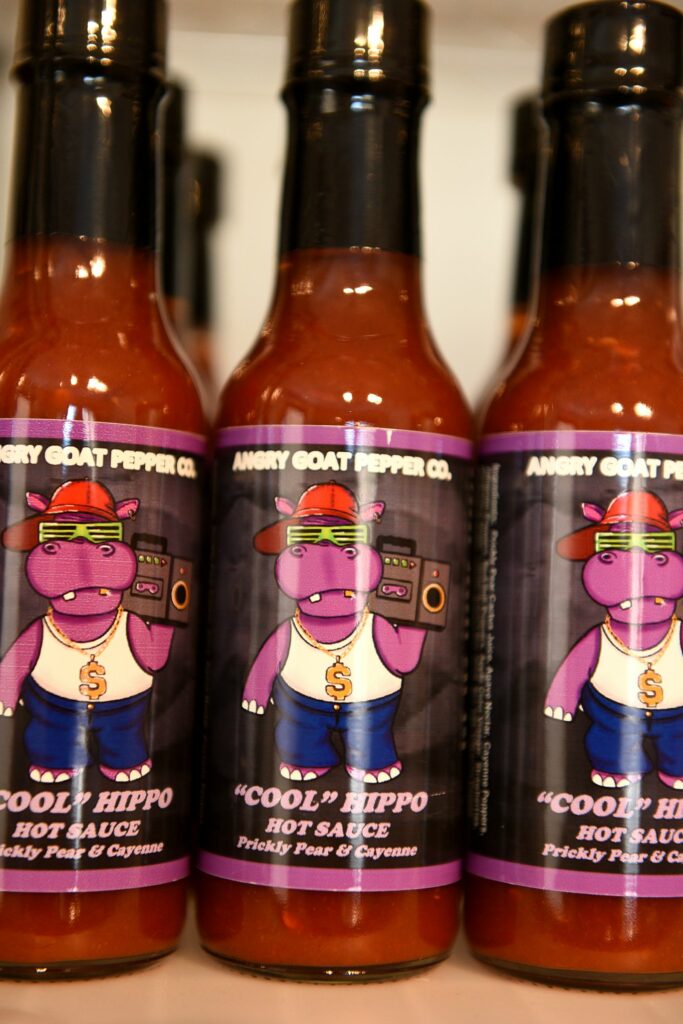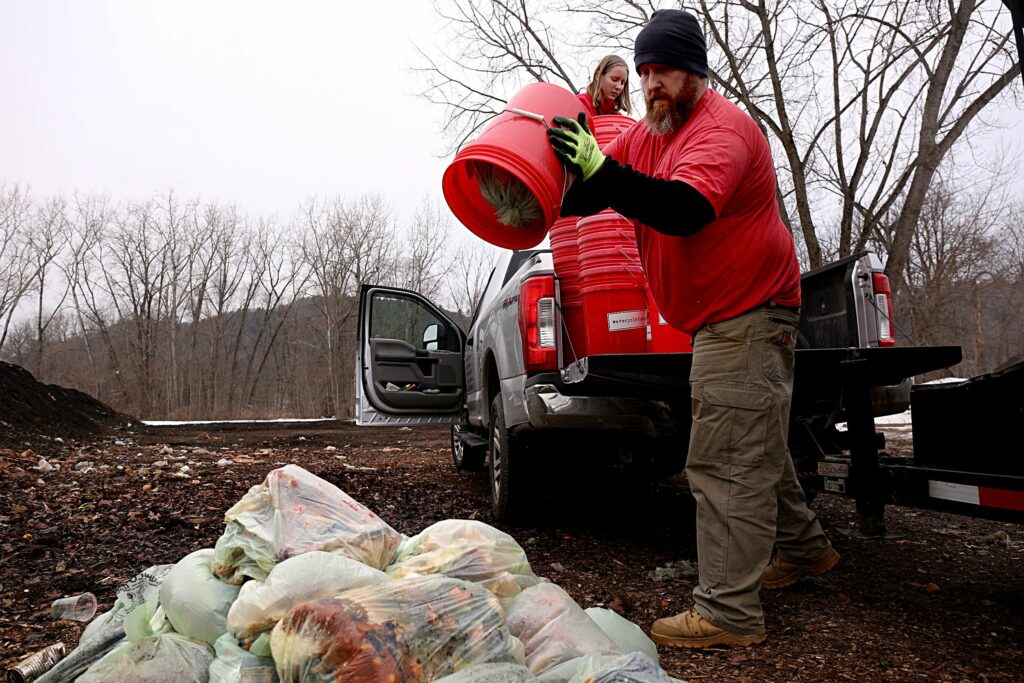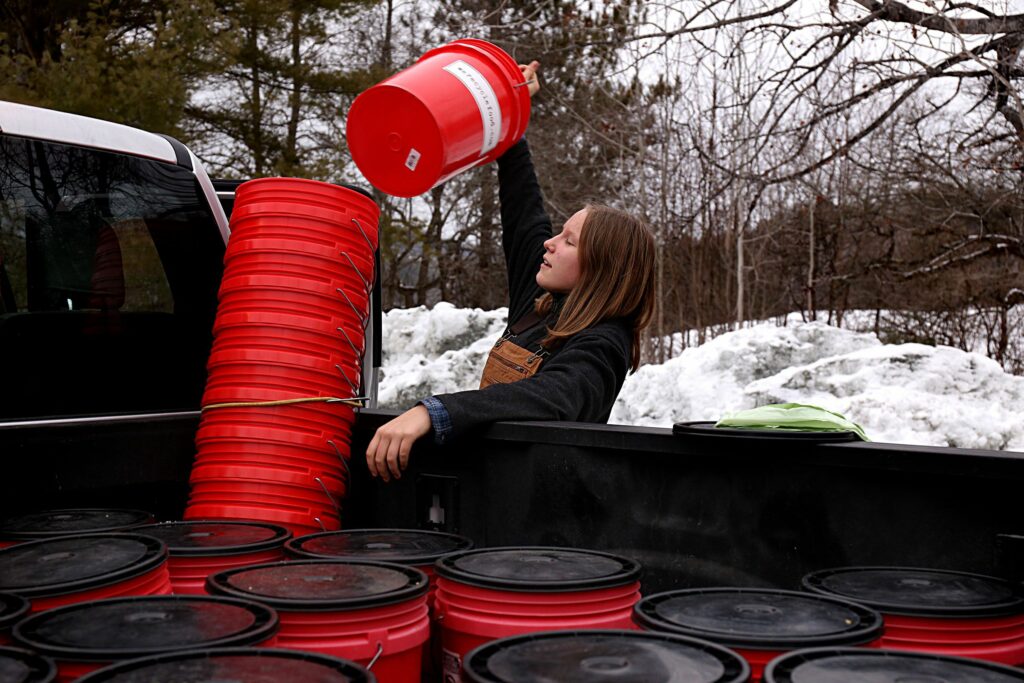 Though the end products of a forester, a hot sauce company and a food waste recycling business are drastically different, Russell Forestry Services, Angry Goat Pepper Co. and werecyclefood.com all grew out of answering a call to not follow a traditional business path.
The people who run these unusual Upper Valley businesses knew how they wanted to live and have forged their companies to fulfill those desires.
It led them to work that is atypical but that they love nonetheless.
For Carl Russell, Russell Forestry Services grew out of his desire to be self-sufficient, to be in the trees and to respect a profound sense of responsibility to take care of the land.
Started in 1986, Russell Forestry Services specializes in ecological forestry and low-impact timber harvesting. The forestry management company is only one component of Earthwise Farm and Forest, a 150-acre draft-animal powered, diversified family farm in Bethel, that Russell and his wife, Lisa McCrory run.
"We have a small farm that's the foundation of our life here," Russell said. "We raise pretty much all the food we eat and just have a little bit extra product that we sell.
"Then I splice in the forestry. I do some consulting forestry overseeing other people's work and then I have my draft animals that I work here on our farm. I don't do anymore commercial work outside of our property, but I do take our animals out into the woods. That's a mosaic of my work."
At the center of their lifestyle is the practice of biodynamic farming — treating the property as an organism — and using draft-animals as their main source of power. Whether horses or oxen, the animals have to be trained as working animals, a practice that has become uncommon in modern times. Earthwise Farm and Forest currently uses two oxen and has three draft horses.
"The oxen are at working capacity so we'll work them in the woods and the horses are in various stages of either too-old or are getting refined for working," Russell said.
Growing up in a farming and logging family in the area, Russell saw some of his extended family using draft animals; however, Russell said he had to really seek out the "old-timers" to train him in the art of using draft animals when he decided that was how he was going to use animals as his power source to log and farm.
"I was a 26-year-old college graduate wanting to learn how to work with horses, and so it was like starting a science project and learning it was more like an art project, and then it became a lifestyle," Russell said. "I took that on and I had to find a few mentors that were guys in their 60s and 70s who had grown up logging and farming, or doing anything driving horses, like a wagon delivering grain or milk. They were 10-year-old kids driving bobsleds for their fathers back in the '30s and '40s."
Russell learned this way of life was a puzzle of sorts requiring patience and practice.
"It's not dissimilar to martial arts in a way," Russell said. "It's a very physical and attuned kind of process, to be able to visualize the work so that you can incorporate the power of the animal and be able to understand how the animal communicates and functions, so that you can utilize it in a way that is safe and dignified for the animal."
From the computer work of coming up with a management plan of his forestry consulting business to running their own saw mill, the diversity of work allows for flexibility, Russell said, but also never a day off.
"Sometimes it's overseeing timber harvests for clients of mine where I'll be traveling to those jobs doing marking, layout and management plan work," Russell said. "If not, we're cutting in our woods here and pulling wood out with the oxen. Last year we cut red pine telephone poles for the winter and some red and white pine saw logs that we shipped. … There's never not something to do."
From hobby farm to hot sauce royalty
For Roberta and Jason Parker, Angry Goat Pepper Co. in White River Junction grew out of their desire to teach their three children that they could be self-sufficient by growing their own food.
The Parkers ran a hobby farm called Rabbit Patch Farms and would frequent farmers markets in the area where they would sell veggies, chickens, eggs and even goat meat.
"When we had the farm it was really just to show the kids this is where your food comes from, this is what you can do to provide for yourself," Roberta Parker said. "We wanted to show the kids that you don't have to work for somebody, there are other options."
At the farmers market, Jason noticed there weren't many spicy wares being sold, so he began selling pepper jellies and hot sauces made with peppers from their garden as a value-added product to accompany their other products. They soon realized that the hot stuff was their thing.
With flavors ranging from the prickly pear Purple Hippo to the mango and banana Yellow Flamingo, Angry Goat has become known for its funky and unique flavor combinations and labels. They have two series of hot sauce: Their signature series and their animal series with colorful designs often drawn by local tattoo artists. Roberta described Jason as a "mad scientist" who wanted to add a pop of flavor to the "bland" New England palette.
"We just create," Roberta Parker said. "People put it on whatever they want to put it on. We've had people come up to us and tell us that they put (Purple Hippo) in their raisin bran, they put it on their desserts, their cheesecake, their ice cream. We want to go outside the box, which is our flavor profile. We are not your boxed flavors."
Angry Goat's avocado, kiwi and fire-roasted chile Hippy Dippy Green hot sauce appeared on a popular YouTube show called Hot Ones in 2018, where celebrities eat increasingly hot chicken wings during an interview. Hippy Dippy received positive feedback from guests on the show and the company was seen by millions of viewers.
This year, Angry Goat had its second sauce on Hot Ones Season 12. The Goat Rider hot sauce consisting of balsamic vinegar, Vermont maple syrup, garlic, cayenne peppers and ghost peppers was a celebrity favorite. Both Matthew McConaughey and Lil Nas X noted its tastiness, while Daniel Radcliffe in the season finale ranked it as his favorite hot sauce. Roberta said it has been a whirlwind, one that they have had to keep secret, which has been particularly tough for their kids who were excited to tell their friends.
"It's been so surreal," Roberta said. "Especially when we have people going, 'Wait, what? They're from Vermont?' Or people in the Upper Valley say, 'I watch that show, that's you?' We have so many people that are like, 'wait a minute' and then they connect the dots and have that lightbulb moment. It's kind of funny to watch."
The attention has been validating for Angry Goat. Started in 2016 in a small retail storefront and kitchen in downtown White River Junction, it has since moved up the hill to accommodate their rapid expansion.
To get to this point, Roberta said a lot of hard work and travel has gone into the company. They take their sauces to hot sauce conventions across the country and ship pallets of their products around the world to hot sauce enthusiasts in places like Norway, Great Britain, Australia and Russia. They have become friends with hot sauce royalty — people like CaJohn, who is considered the "Godfather of Hot Sauces."
"We did not think we would end up where we are now. At all. We're still in shock," Roberta said. "CaJohn is a good friend. He and his wife think of my husband and me like children, in a sense, because we are the same age as their children. We're kind of on the same level as them now, and it's surreal for us to be where we are."
Goat Rider went on sale Jan. 1 through Angry Goat's website.
Turning food waste into food
At the other end of the sustainability cycle, werecyclefood.com grew out of the void left by Upper Valley Compost Co. closing down in late 2018. Husband and wife duo Kate and Josh Dickey, who run Nordic Waste Systems — a trash and recycling service out of Lebanon — saw a need for a food waste pickup company in the Upper Valley.
Coming from a background in construction and dirt-work, the Dickeys had most of the vehicles necessary to transition into a trash and recycling company. They added curbside food scrap pickup for both commercial businesses and residents, including partnering with the Co-Op Food Stores for a drop-off service.
"I think sometimes people want to do the right thing and help the environment, but start investigating it and are overwhelmed by the all or nothing of it," Kate Dickey said. "We are trying to make it accessible and educate people and we can take more than the average backyard compost pile."
For the dozen commercial businesses they service, werecyclefood.com picks up a 48-gallon cart lined with a compostable liner once a week and drops off an empty, fresh one. For the 250 residential customers, they pick up lined, 5-gallon buckets and drop off new ones curbside, or compost buckets can be swapped out at the Co-Op weekly. The food waste and compostable materials — including bones, oils and dairy products — are dropped off at the Lebanon Solid Waste Facility as part of the Food Waste Drop-Off Program.
"There is a huge difference than composting in the backyard," Josh Dickey said. "We have some commercial customers that 80% of what they get rid of is paper products — compostable paper products. That would take a lot longer in a backyard pile than it does within the commercial pile because they're so big and the composting breakdown process keeps the temperature kind of high, it breaks stuff down quickly. Our compost bags are made from corn, and on one of the (waste facility's) 90-day piles, about a third of the way through, you don't see the bag anymore. They basically get cooked out. That's why we can take stuff like oils, meat and bones — things that you can't normally put in a backyard compost pile because the compost pile is so small it will never get up to temperature."
According to the FDA, approximately 30 to 40% of the food supply in the United States becomes food waste. In 2010 that totaled 133 billion pounds and $161 billion of food. At the Lebanon Solid Waste Facility, nearly one-third of the waste traditionally in landfills could be composted. Josh Dickey said werecyclefood.com accounts for about 10% of the food waste that is composted at the facility, though a bit less now that other waste companies like Casella have a commercial and residential food scrap pickup program.
Their food waste program began in New Hampshire, but when residential provisions of Act 148, Vermont's composting law, went into effect on July 1 of last year, Josh Dickey said their residential business increased by 40% in the first 10 days. He noted that it can be challenging to navigate the differences in laws between Vermont and New Hampshire depending on whether the material is trash, recycling or compostable material. Eventually they hope to acquire their own land to create soil.
"We'd really like to expand the commercial end because it is more volume per stop," he said. "We're not exactly sure how it will play out, but probably when we get between 15-20 tons a week we'll look to be composting ourselves. We'll probably do that on the Vermont side because Vermont is a lot friendlier to composting in general than New Hampshire is. … But for the trash and recycling it's the other way around."
Kate Dickey added the border location is ultimately a blessing.
"It's one of the benefits of being on the border, though," Kate Dickey said. "For us we want to continue growing the food waste because a lot of people still don't realize that there are more options than just do-it-yourself. For the people who don't have the backyard space or who don't want to do it themselves, we provide an easy solution. They don't even have to wash the buckets. We wash the buckets every week. Taking care of trash and recycling as well. We take care of it all."
Isaac Lorton, of White River Junction, is a freelance writer, editor and photographer. More of his work can be seen at junctionmagazine.com.