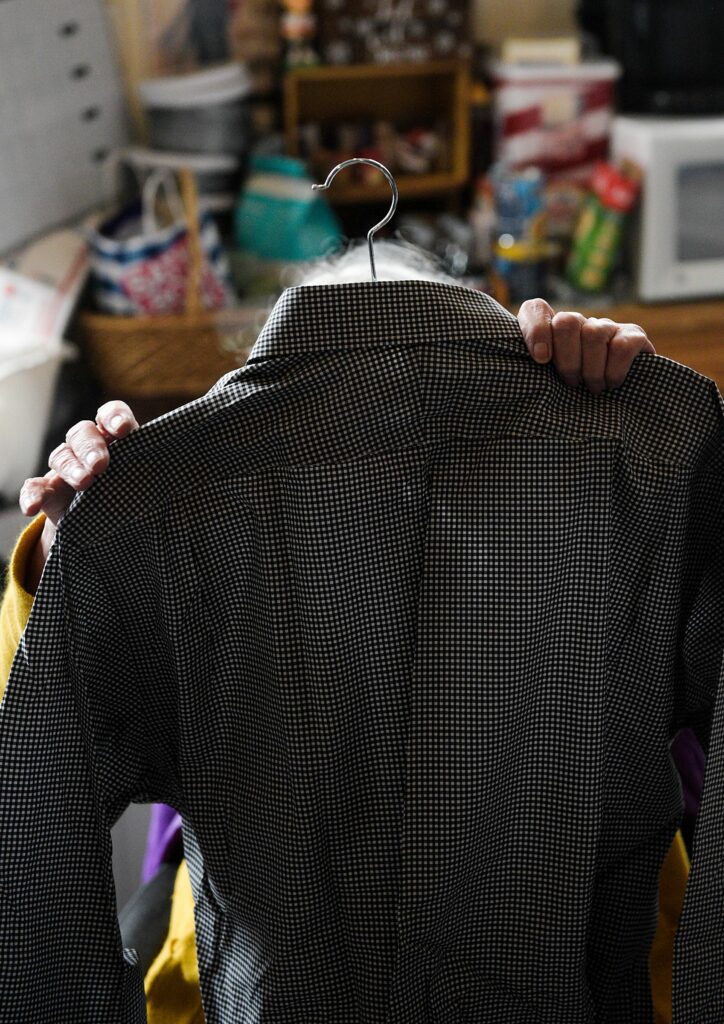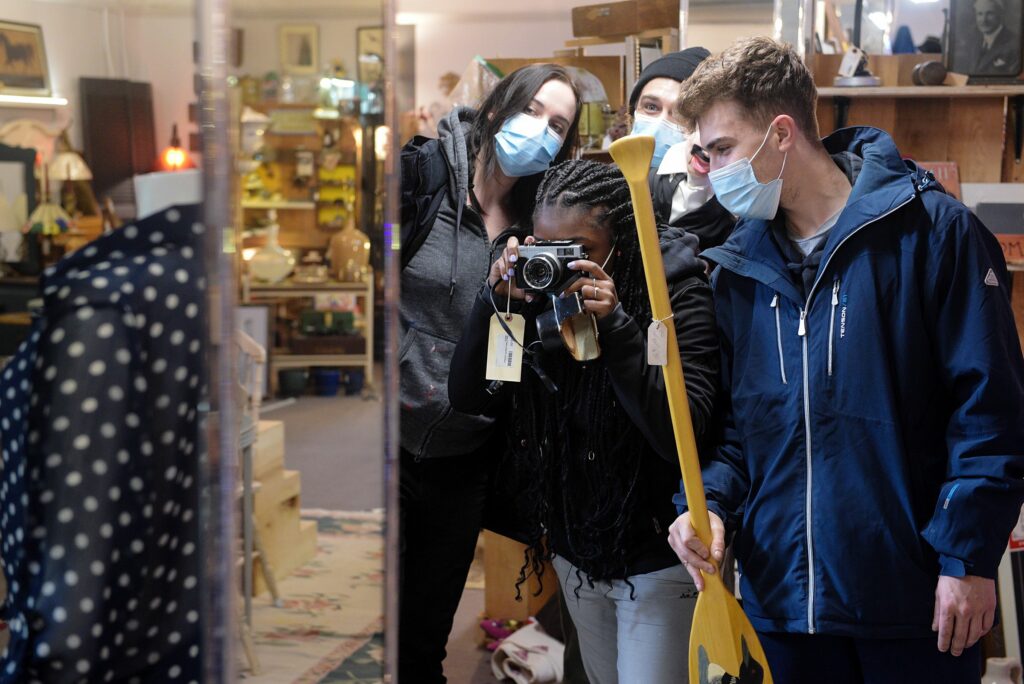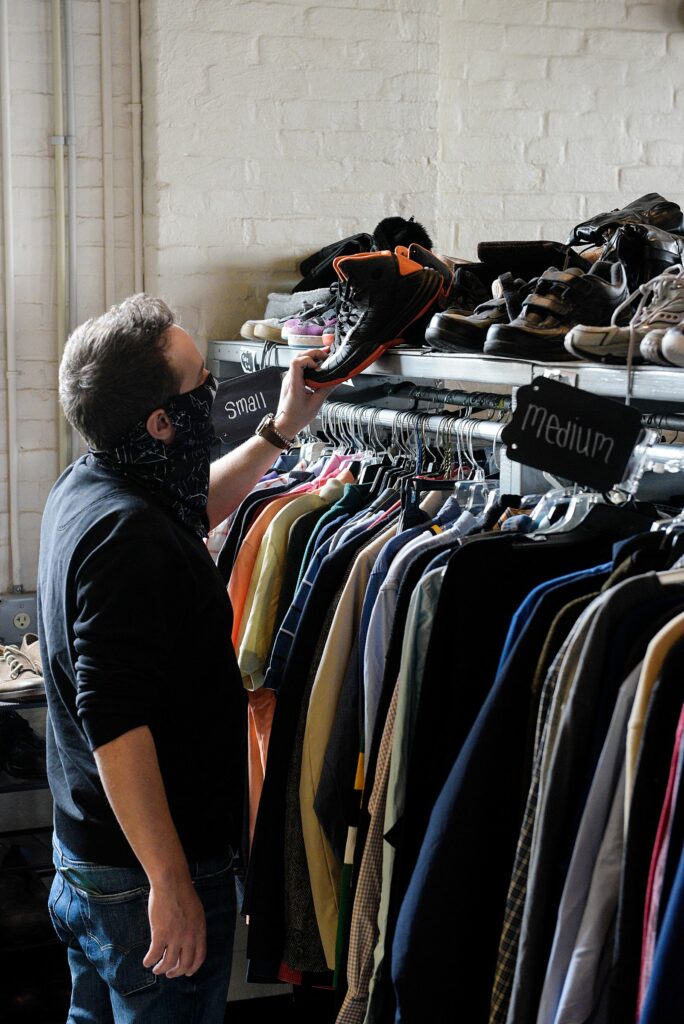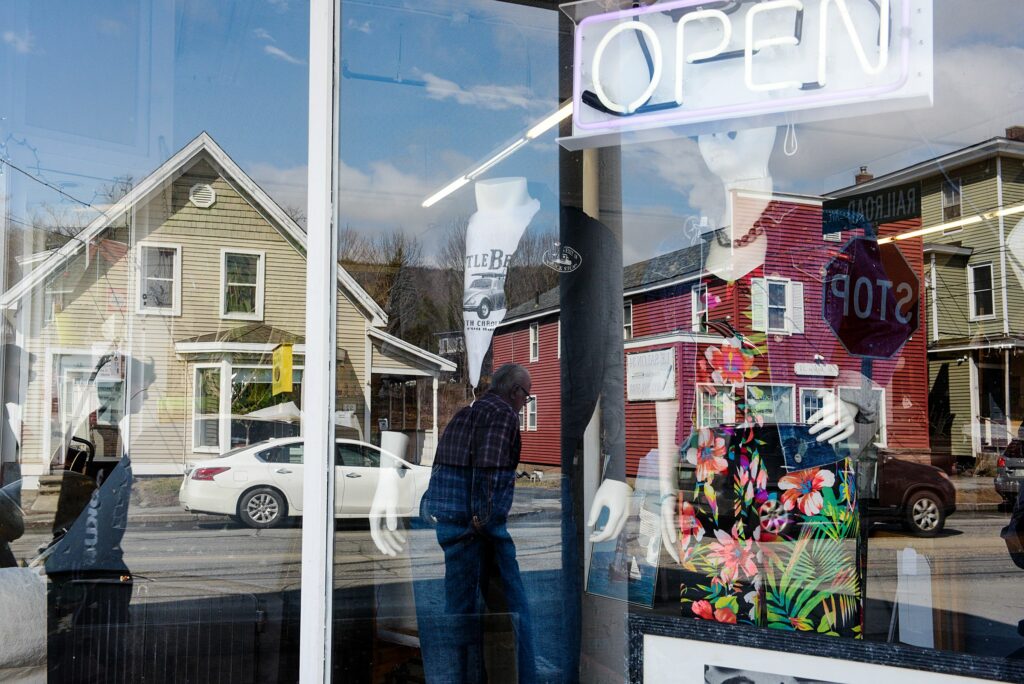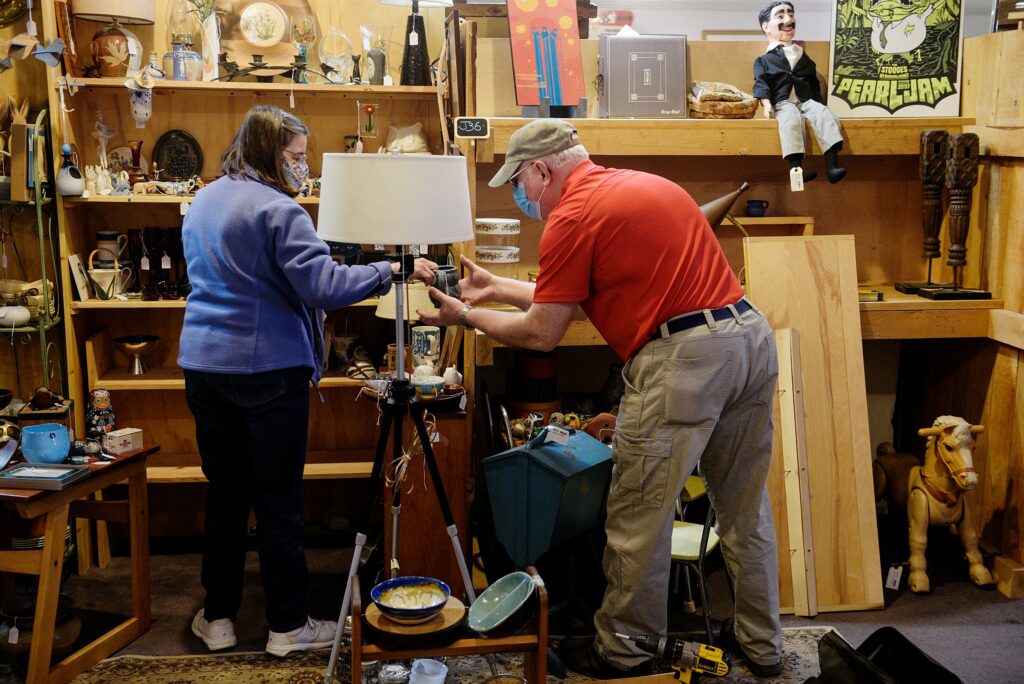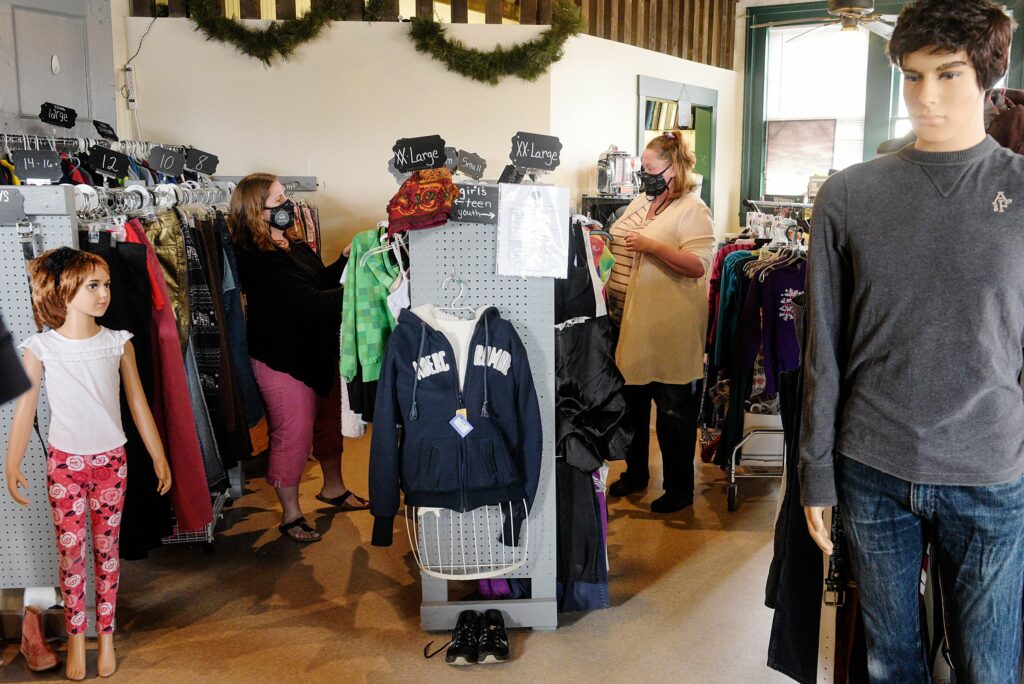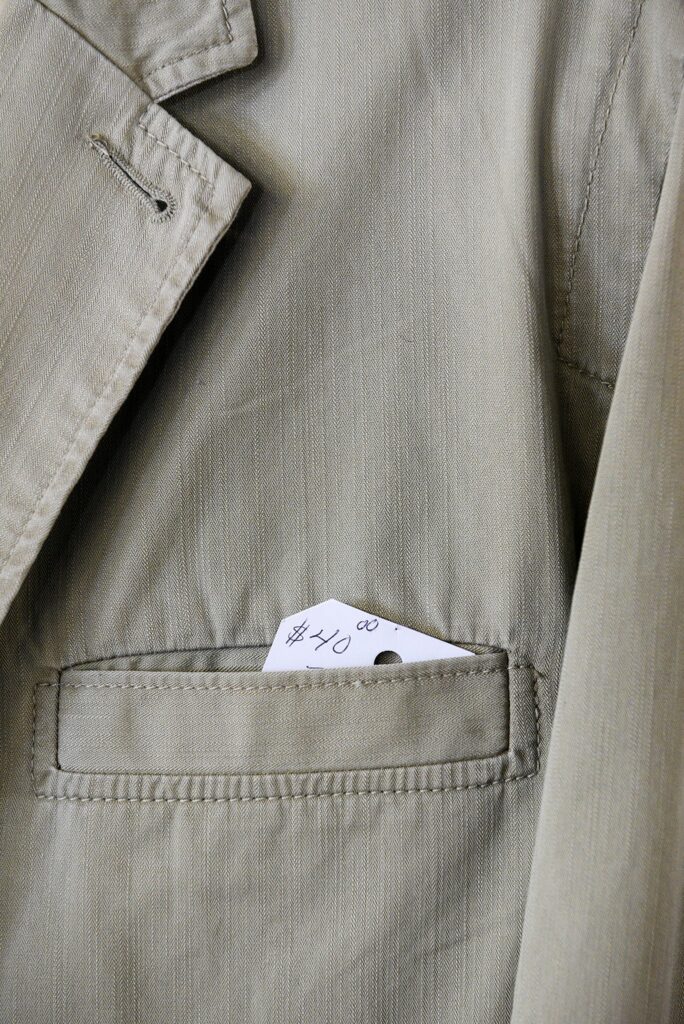 By ISAAC LORTON
Enterprise Correspondent
For Consign & Design in West Lebanon, Uplifting Thrifting in White River Junction, and Closet Treasures in Grantham, the stores are opportunities for items to have a new life and avoid landfills.
During the stay-at-home orders at the beginning of the pandemic, many thrift store and consignment shop owners did not know when — or if — their businesses would reopen again. They worried that without the steady flow donations, consignors and customers would cease.
But like the items they sell, they got a second chance.
Secondhand retailers in the Upper Valley saw an uptick in items coming through their doors, as well as a showering of appreciation from customers and consignors alike.
As with other treasure hunters, there is a camaraderie in thrifting and consigning that is found in recognizing value in unwanted and used items. Here's a look at how three Upper Valley businesses have done in the last year.
Consign & Design
At Consign & Design in West Lebanon, Christopher Lin curates a first floor showroom of items he has found "driving all over creation, finding things in attics and barns" throughout the New England area.
An avid picker, Lin took over the three-story business in 2018 with a focus on finding and selling unusual pieces that will continue to be appreciated, and providing space to consignors who want to do the same thing.
"It's been a lot of aesthetic changes, vintage-focused, funky things, as opposed to antiquing, where the place is packed," Lin said. "We try and keep it focused on a price point that leads to a lot of turnover, so people aren't seeing the same thing. … It makes it a really a feel-good business to run because I know that I am impacting the world in what I feel is a positive way."
The biggest payoff for Lin is that the items are not going to waste. He's also seen people delight in coming across something that is rare or one of a kind.
"It's not something that you can buy with the click of a button," Lin said. "It takes a treasure hunt, and when you find it, it's somewhat uniquely yours, as opposed to knowing that thousands of other people have that exact same item."
The pandemic — and its accompanying stay-at-home orders — have led to more people organizing and redecorating their homes. That phenomenon has led Lin to finding and buying more items outright on his own instead of relying on consignors to bring in goods.
"There's so much out there, so to speak," he said. "It allows me to curate more, whereas with consignment, I am resigned to what's coming through the door at a given moment."
On the second and third floor there are more consignors, whose split is 50% with Consign & Design, and 30 to 40 dealer booths where dealers pay a $75 monthly rental fee and are in charge of maintaining their own stock. There's a vintage vinyl collection with thousands of records and a vintage video game dealer with Atari and old Nintendo games. There is pottery, jewelry and original art. The third floor is mostly clothing.
"We definitely focus on furniture and housewares, but it's grown so much," Lin said of what they sell and showcase.
For Lin he is excited about the increasing trend of secondhand stores and the success that they're having. It's a far cry from when quarantines started to lift and he wasn't sure what was next for his business.
"I could have opened the doors and it would have been dead and I would have had to close a couple months later," Lin said. "Not to say that we didn't have our struggles, but people walked through the door and were like, 'Oh, my God! Of all the things I was missing during the quarantine, this is what I was jonesing for.' They were like, 'this is my Sunday church.' There's a group of people that love to thrift, and the sector is growing."
Uplifting Thrifting
For Gail Egner, owner of Uplifting Thrifting in the White River Junction train station, her goal is to make sure the donated items she receives find a new home.
"Obviously one of the primary goals is to keep stuff out of the landfill and keep it moving through to people that will enjoy it," Egner said.
Money raised from sales, including the store's consignment earnings "help (Uplifting Thrifting) help the community." Egner recently opened the store up to a family who went through a house fire in Enfield and lost everything. She added that though she has not been able to implement it yet, her hope is to have customer input help her determine which nonprofit organization will receive all or portion of the profits, each month or quarter.
"Our mission is intentionally vague, so that I can help whatever kids and families in the area need help," Egner said. "If somebody … or a family approaches me and says, 'Hey, I'm trying to help this family because they lost everything in a fire,' or whatever the reason, I'm able to say, 'Yep, I'm happy to have them come in and take whatever they need.' "
This winter, Uplifting Thrifting partnered with area schools to help outfit students in winter gear whose families could not afford to do so.
"With the pandemic, a lot of families needed an extra set of clothes for their kids at school," Egner said. "We were able to outfit 10 families with the stuff that they needed for winter."
With a background in charity fundraising and a regular secondhand vendor at the Community Yard Sale in Hanover, Egner started Uplifting Thrifting in December 2019, after having a "life-changing" experience visiting Bridge House Ladders thrift store in Plymouth, N.H.
"I had an aha moment of, 'Wow, if I just had my own store, I wouldn't have all of this stuff to get rid of later and there wouldn't be as much set up and take down.' It just made sense because I always had people giving me stuff," she said. "It's not completely free, because I have to pay for the space and everything, but it's a way to turn over products without having any overhead for the cost of the goods, anyways."
In March 2020, operations halted for the fledgling thrift and consignment store.
"We were just getting started," Egner said. "It was kind of slow because we were still getting the word out. When we reopened in the mid-summer, it really picked up. People started learning about us and spreading the word about us."
The store contains about 75% thrift items and 25% consignment, and that ratio seems to be working for the store, Egner said. The space is too small to take large furniture, but items that are donated that can't be used in the store will go to another thrift store or recycled. She regularly brings items to the Ladder.
"I try to just pass it along to make it easy for people to donate," Egner said. "I wasn't open that long before the pandemic, but it seems like people are definitely cleaning out more because they're home. They're completely overhauling their house."
Closet Treasures
Closet Treasures in Grantham is a large, strictly-consignment shop that does "clothing for the entire family," as well as "equipment, toys, books, games, puzzles, anything for kids."
Owner Carlisse Clough began Closet Treasures 12 years ago in one room of the 4,200-square-foot building she now completely occupies.
"Started with nothing here and expanded very quickly," Clough said. "Within two years, I quadrupled in size."
Closet Treasures has around 4,000 people from all over the Twin States who consign items, though not all of them are currently active.
"As far as customers, I don't know how many I have, but there are thousands of them, too," Clough said. "We typically sell around 300 items a day."
Though Closet Treasures, due to a lack of staffing, went down from six to four days a week prior to being closed down for two months due to the pandemic, Clough still often works the six-day schedule, screening about 500 pieces a day, from which she'll choose 300.
"I love it. I love seeing the people. I love clothes, particularly," Clough said. "I love seeing them being re-used. So many people come in and say that they realize that they're not going to get as much money for it as it's worth, but they want to see other people enjoy these beautiful things."
Due to impulse shopping, Closet Treasures sees quite a lot of consignors bring in brand-new items to sell, according to Clough.
She added that they carry whatever is fashionable within the past few years, and don't often see "vintage" items.
Clough said this eye for clothing has carried her since she took a chance to start a business during an economic crisis.
"It was always a hobby to go out yard saling, for example, and thrift shopping. It's something that I had always wanted to do," Clough said. "When the recession hit in 2008, a space became available for me and I thought I'll just start. It was such a hit that, as more space became available in the building, I acquired that space too until I had the whole building."
Clough said she views the relationship between Closet Treasures and the consignors like a community co-op.
After the stay-at-home order was lifted in New Hampshire, regulars began returning in full force.
"When I reopened, the items coming in were better and better and better. So many people had been cleaning out and bringing things in to make money and to share their items with other people," Clough said. "I know for a good two weeks, everyone who came in the door as a customer thanked me personally for reopening because they really missed coming here."