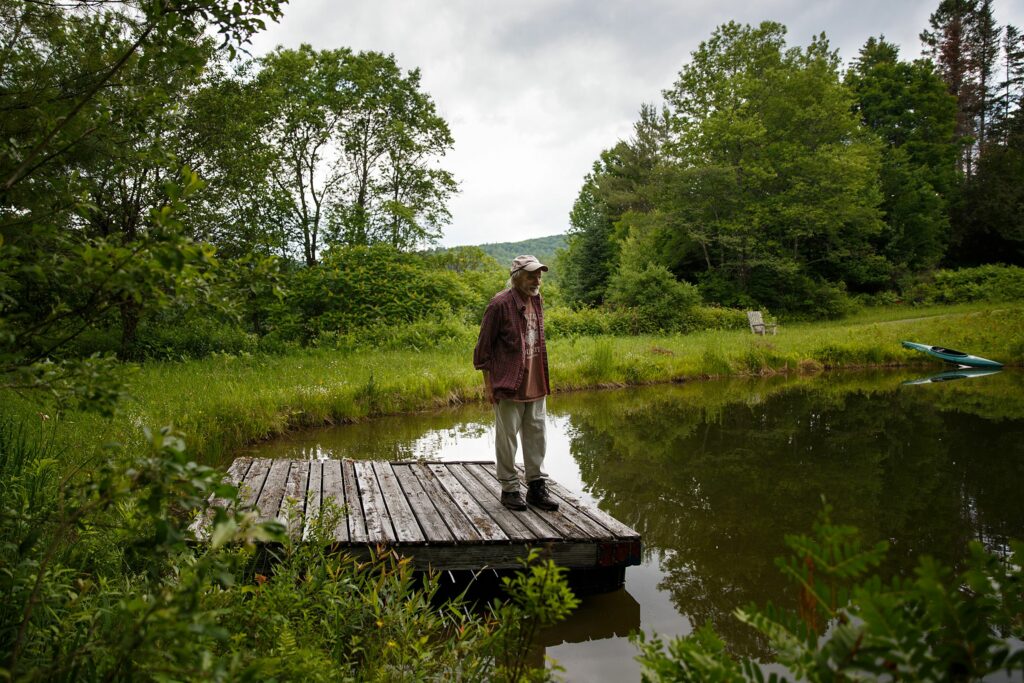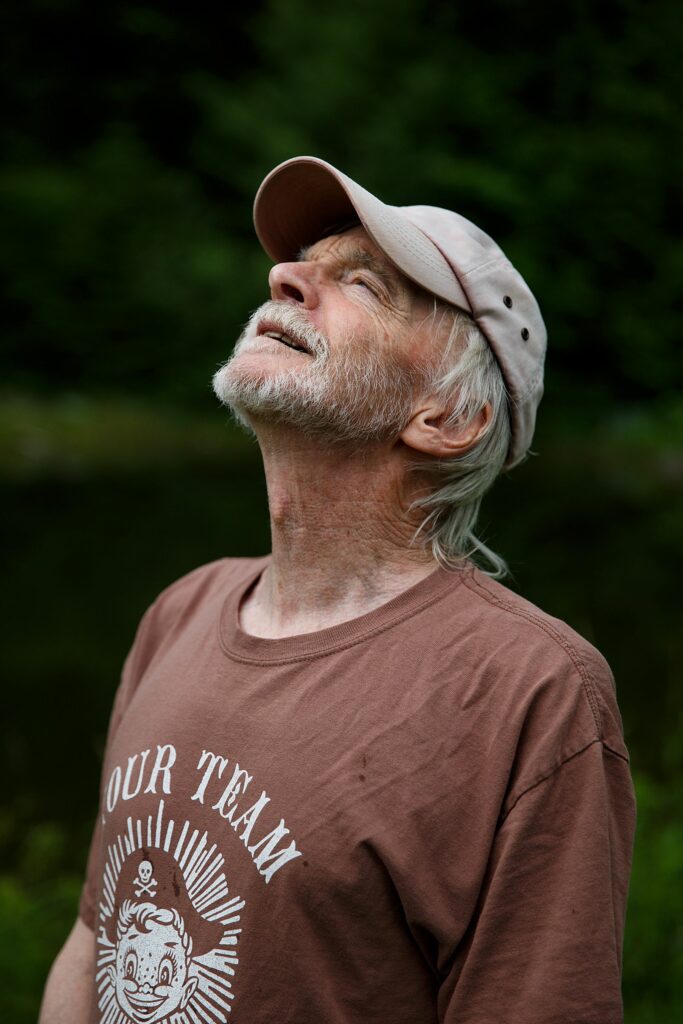 Valley News Correspondent
STRAFFORD — The first pond Tim Matson owned was on a piece of land he shared with a former girlfriend in Strafford. When they split up and he bought 50 acres across town in 1978, he missed the pond at his old digs.
"I had gotten familiar with how groovy ponds are," Matson said. So he decided to design one himself. Matson is still there to this day: It's the pond his kids would ultimately learn to skate on.
For more than 25 years Matson has run Earthponds, a consulting business specializing in pond and wetland design.
"Half of what I do is help people build from scratch: locating the site, crafting the proper design," he said. The other half is advising clients on pond restoration.
Matson focuses on building large ponds in rural areas. Sometimes these ponds are for practical use, like irrigation or watering livestock. Other times, Matson's ponds are just meant to spruce up a piece of property.
A pond by definition has plant life across its entire bottom. Restoration might be called for if an old pond has filled in with sediment or found itself slowly transforming into a wetland after being overrun by vegetation.
"These ponds are not so groovy for swimming," Matson said. "They might have all kinds of problems with a structure that's just worn out over the years."
The pond could then get pumped out or drained, and an excavator could return to the site and rebuild.
"And maybe they rebuild it better than it was built to begin with," said Matson. "But I've always been the ideas guy."
Matson got his start as a writer, and around the time he designed his first pond in Stafford he was writing for journals and newspapers about rural living. This began to include his thoughts on pond use and construction.
"People started reading these stories and getting in touch with me, asking if I could help them build a pond," he said. "I did a huge amount of reading, talked to contractors, and looked at ponds all over the place. I slowly but surely educated myself, and that's how I became a consultant."
The techniques for building ponds have changed since Matson first started writing and thinking about construction. Ponds used to be built with draglines: massive buckets attached to a crane by a long chord would drudge out a hole in the earth. Sometimes this would take all summer. Now most people use excavators with longer reach that can work fast and scoop out a larger amount of dirt.
Matson's original pond was simple.
"It was a one-bulldozer, one-day pond. It was quick and dirty and cheap," he recalled. "And it turned out to be beautiful."
Matson hired a local Strafford resident to do the digging. Today, the price of contractors varies dramatically depending on location.
"A contractor in Woodstock or Manchester might get $100,000-plus. A guy up in the Northeast Kingdom might get seven, eight thousand dollars." But it also depends on the contractor. Matson advises his clients to speak with many contractors before making a decision. "In the same town, you can get really wide, varying prices."
As the climate warms, the ponds are changing too. Rising temperatures contribute to massive algal blooms, and water clarity and quality drop.
"These people who want their ponds to be like a martini do not want that. I often tell people that you'd be better off building a swimming pool if you can't step on a little dirt. A pond is natural and it's going to do its own thing. Every single one is different."
But there are things that can be done at the offset to prevent this kind of degradation, including starting with a good depth, edging out steeper sides, and ensuring a consistent water supply to avoid a stagnant pond.
"If you're going to build a pond from scratch, you want to build the thing right," said Matson.
Matson said homeowners need to be aware of permits that may be required because of water quality and wetlands rules and said people who are unsure of their site status should check with state officials before building a pond.
For years, Matson consulted through on-site visits, traveling all over New England and up into Canada. But he stopped just as the pandemic ramped up. "Being on the road was great, but the road got old," he said. "It's like rock and roll."
Now he can get just as much done by having his clients take pictures and video, and sometimes even send in drone footage, of the potential pond site.
"The job is still interesting to me. It's always presenting new challenges," Matson said.
But he does sometimes miss his old ways.
"I got to go everywhere in Vermont. You go into places that nobody sees," he recalled. "And it could be owned by a hippie or a millionaire. But you'd never know what it was like in there until you got invited."
With some town listers using aerial mapping photography to write up tax assessments this year, many of Matson's clients noticed a spike in their property tax because ponds had been included for the first time.
But many didn't care so much about paying a couple extra hundred dollars.
"I had one client say 'that doesn't matter. My pond is the best thing at my place.'"
Frances Mize can be reached at fmize@vnews.com.