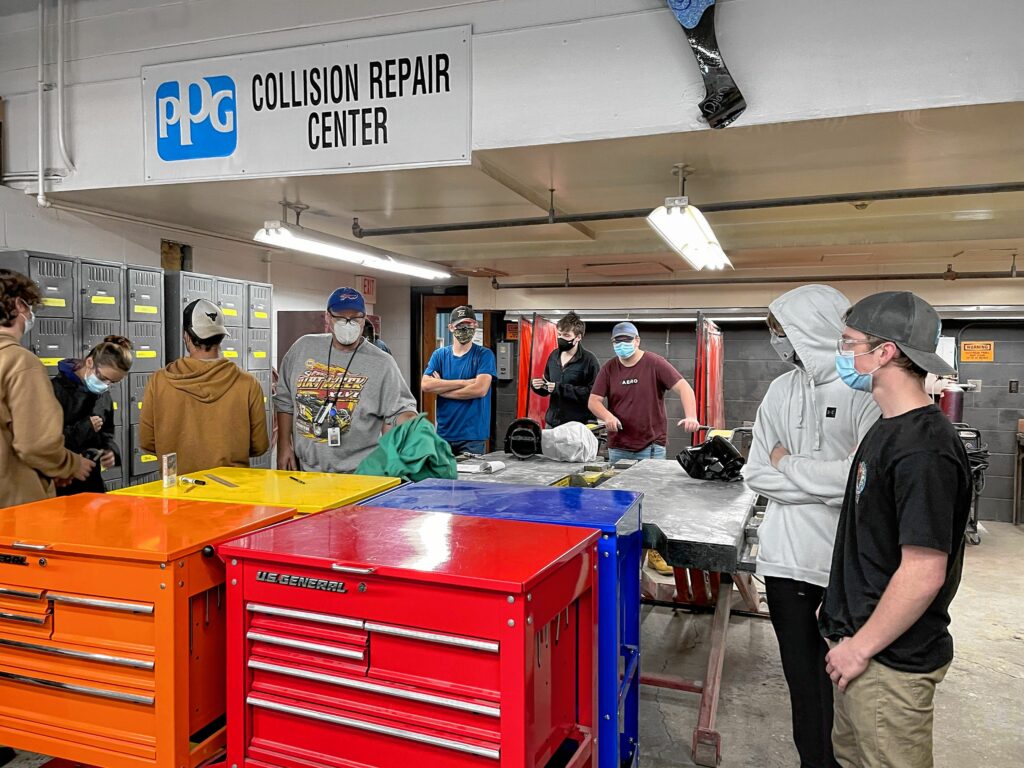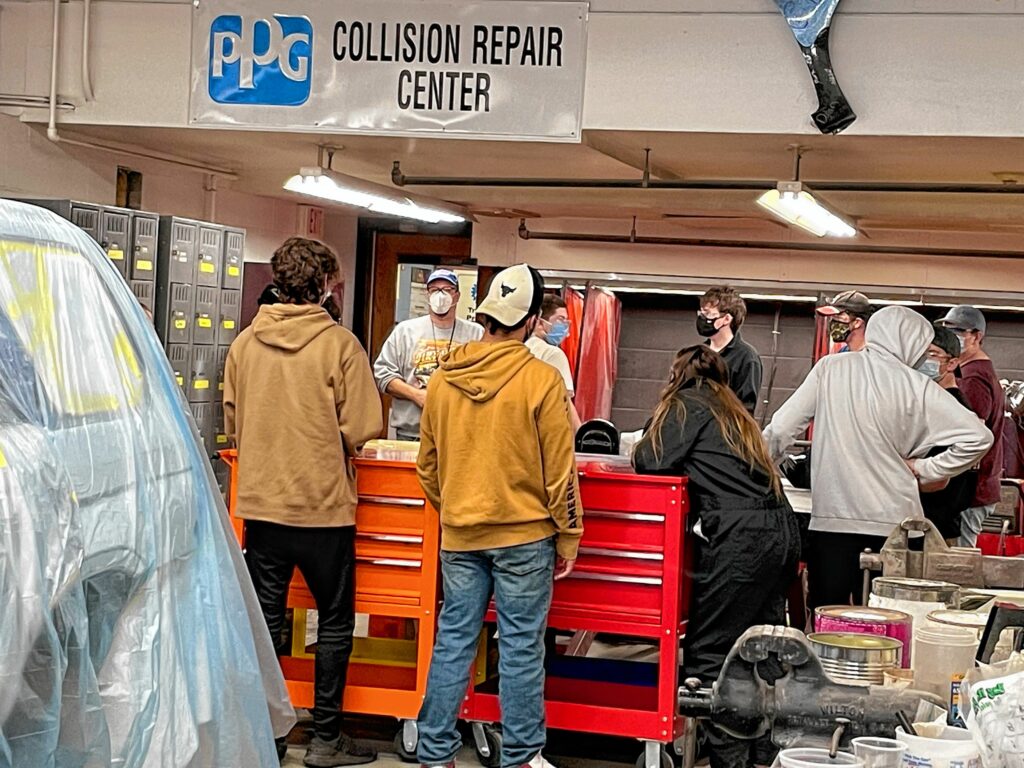 Executive Director of the Upper Valley Business Alliance
My first car was an '81 Chevy Citation. I paid $700 for it in 1988. It was supposed to have power steering, but it took most of my strength to make a sharp left turn. The muffler was so loud that when I drove the car to Nashua from my college in Massachusetts to visit my boyfriend, his family joked that they could hear me cross the state line. It had a neat feature where I could turn the key to start the engine and then take the key out of the ignition and leave the car running. That came in handy to warm up the car in the winter. It was beige and built like a tank. I named it Hester and I loved her.
Fortunately for me, poor college student that I was, my boyfriend had been taught by his dad how to work on cars. Together, we kept Hester running and held together with string, duct tape, Bondo and parts taken from a junk yard. Sometimes when it was very cold, a valve on the carburetor would freeze and I kept a pen in my glove compartment to wedge the valve open so I could turn over the engine.
Despite all her quirks, Hester got me to and from my off-campus job, to my boyfriend's home in New Hampshire and back to my parent's home in Vermont's Northeast Kingdom.
Cars in the '80s were far simpler machines so that even a couple of college kids (especially one — me — with no mechanical experience) could buy a beat-up old Chevy and keep it running.
Not so today.
Automobiles have computerized sensors and sophisticated electronic systems. Radar and sonar systems. Recognition programs for backing up to determine if another vehicle is behind you or a person or a dog. Specialized computer equipment is needed just to diagnose an issue. According to New Electronics, most vehicles have between 60 to 100 sensors in one vehicle and that number is expected to increase.
(The shortage of computer chips in the sensors due to the pandemic is what is causing new car production to slow and making it difficult for our local auto dealers to get new vehicles for their lots.)
Visit the New Hampshire Auto Dealers Association (NHADA) and look at the courses listed for continuing education of auto technicians. Handling Hazardous Materials. Data Security and Cyber Attacks.
Technicians need to know about hydraulic systems, fuel and exhaust, but our vehicles of today are also computerized systems that can be hacked if not protected.
For several years, we have been hearing of the shortage of workers entering the trades as becoming critical. As tradespeople — electricians, plumbers, and auto mechanics and technicians — retire, younger people are not going into these fields. Indeed, for many high school students (and their parents), there is a perception that a career in the trades is low pay and unskilled "wrench work."
However, as more automakers transition to electric vehicles, the nature of automotive repair is projected to change to more of a diagnostician using computers. In fact, according to the blog Working Nation, "auto technicians are not just mechanics, they are data analysts." Technicians entering the workforce today need to keep up in an ever-changing and increasingly technical field — ongoing training will be necessary as self-driving cars and more electric options become more the norm.
The Bureau of Labor Statistics projects that job prospects for mechanics will decrease 4% between 2019-2029. But, the current shortage of auto technicians and evolving nature of the skills needed indicates that those entering the field with advanced skills will have an advantage.
In the Upper Valley, high school students can get a jump on entering the automotive field at the Hartford Area Career and Technology Center.
Thirty students are currently enrolled in HACTC's Automotive Technology and Collision Repair & Refinishing programs. Shawn Cassidy, collision repair instructor, talked about how teaching automotive repair has changed significantly over the years.
"We still teach the same building blocks," Cassidy said. "But the technology for new vehicles is changing so fast and the makers don't want to share their technologies, so very little is standard between vehicles. All the electrical systems need to be calibrated a little differently. It's a lot to learn."
Automotive Instructor Seayra Gilman from the HACTC Automotive Technology agrees.
"There is much more focus on electrical circuits when we teach students," Gilman said. "We are not going to be teaching maintenance such as changing the oil as much in the future; we are teaching electrical components, especially as more brands come out with electric vehicles."
Many of HACTC automotive students enter the workforce upon graduation as automotive technicians. "I have shops calling me and asking if we have any students ready to paint," Cassidy said. "If a student has interest, many shops will provide additional training."
Two barriers to entering the collision field, according to Cassidy, are the cost of tools and that insurance companies often dictate the pay level for bodywork.
"I wish there were scholarships for new technicians to buy their tools," Cassidy said. "Techs usually provide their own tools. Some shops will allow a new person to borrow tools, but many don't. A very basic set can cost between $2,000 to $3,000. That's a huge investment."
Erika Schneider, the director of the Hartford Area Career and Technology Center, added "We have a strong relationship and pipeline with many of the area dealers and many will provide additional training necessary for the technicians."
One of the local dealers that works closely with the HACTC is White River Subaru.
"Finding any technicians regardless of skill has become ever more difficult," said Brian Moore, a sales and leasing consultant at the dealership. "The industry is ever changing and as technology and regulations update the skills are becoming more and more specialized. Basic maintenance is the foundation of a service facility. As that phases out we are changing to diagnosis being a prioritized skill set."
Searya Gilman said the future of automotive industry is going to vastly change in the next few years.
"The technology necessary to diagnose issues is going to push smaller shops out of business because they can't keep up with buying the equipment," she said. "For our students, people think you are just messing around with nuts and bolts, but it takes a lot of problem-solving and computer skills to be technician today and that is going to increase."
Moore at White River Subaru agreed. "There is a huge demand," Moore said. "The old way of just not being good at using a computer, though, has gone. We need people that can work both with their hands and mind in an ever-changing environment. This puts our industry in line with many others seeking a high potential employee."
Moore says the auto industry is changing fast but with cars being built to last, auto technicians today need to know the older technology and the new. And the equipment needed by dealers and repair shops has to keep pace.
The cost to have the necessary equipment to maintain and repair autos can be huge.
"We invest a lot in equipment, and that's exactly what it is. An investment in our community to service Subarus and keep them on the road," Moore said. "For us being a dealer, it's really not just about Subaru. We take in all makes and models on trade, we have roughly 80 cars in our used car inventory and about half are Subaru while the rest are 15 other makes. If we sell them, we need to fix them. We have invested in other technologies just so that we can get the trades ready for sale. "
One thing is clear. The days of keeping an old Chevy on the road with duct tape are long over.