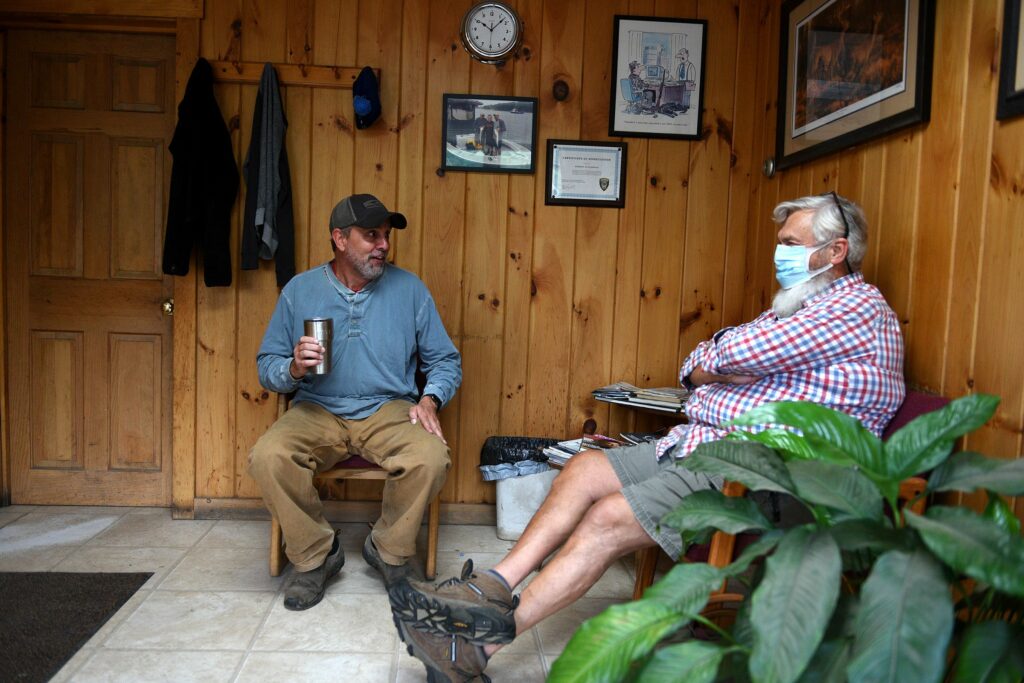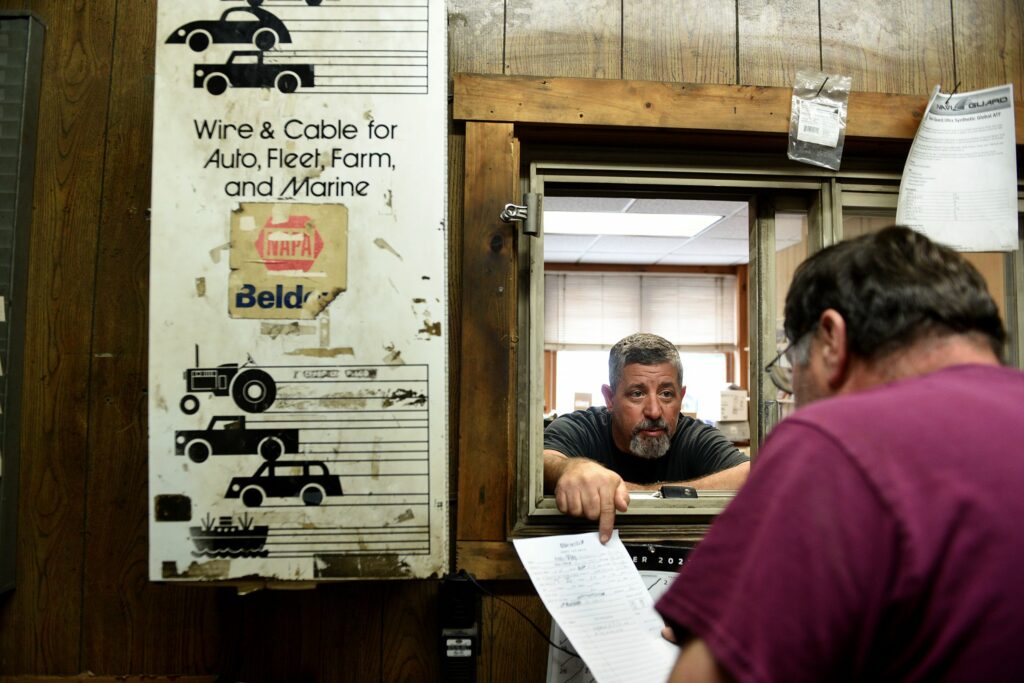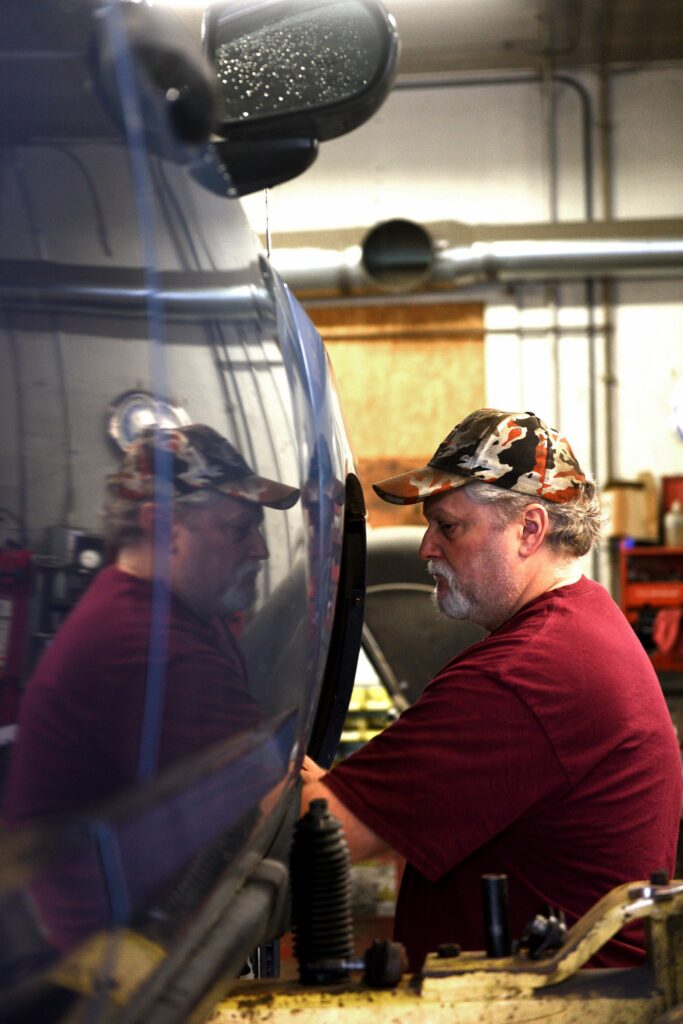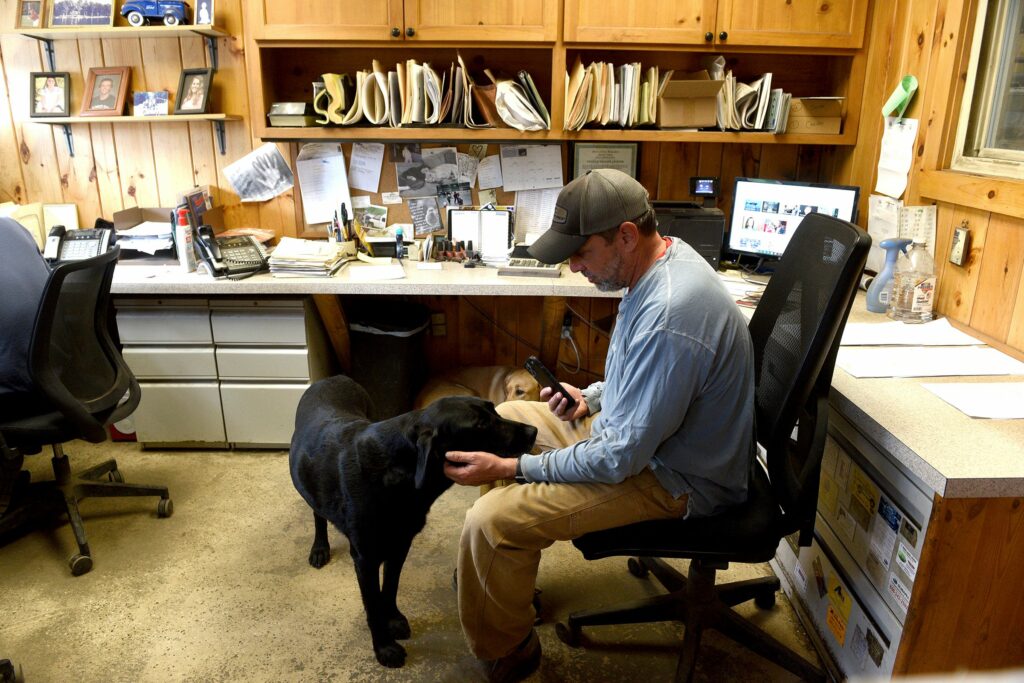 Valley News Correspondent
LEBANON — Steve Roberts started off in the auto industry as a kid, pumping gas on Saturdays at his parents' garage.
Although taking over the operation wasn't always his plan, the concept evolved over time and came to fruition nearly 20 years ago.
"I used to play golf with my dad every Saturday," Roberts said during a recent interview. "We'd just talk business; I was never going to be in the family business. …
"Long story short was his right-hand man got done and we were always talking shop, and I had a couple different job offers. I was out of college recently and decided to go to work for him."
The younger Roberts now employs seven people including his mother, Donna, who works as a part-time bookkeeper. His father, Jim, is also still involved, helping out around the shop from time-to-time.
Jim Roberts Auto Service — initially located between the entrances of what are now Price Chopper and Tractor Supply on the Miracle Mile — opened in 1983. Five years later, the Roberts were ready for more space and wanted to own a place rather than continue to rent, so they moved into their current location across Mechanic Street from the Carter Country Club. They stopped selling gas at that point and expanded from two to five garage bays.
Steve, who worked at the business for four years before buying it, is grateful for the foundation that he has built upon.
"My parents did all the hard work," he said. "They started it from scratch and when I bought it, it was really I just (had to not) screw it up. They had already done all the legwork; they had established a customer base. They had the sleepless nights, I didn't."
The six mechanics at Roberts Auto hold a combined tenure of 41 years at the company. Brian Leva is the most senior at 19.
Roberts, who attended both Lebanon High School and Plymouth State College (now University), has seen considerable advancements in car technology over the last quarter century.
"(The industry is) evolving, for sure," he said. "It's much more computer-oriented now like everything else. … It's getting more complicated and it's going to continue to get more complicated. I mean we all know cars are really just computers on wheels right, especially when you get into the (electric vehicles). It's all electronics."
Roberts' crew has been able to keep up with the times, he said, constantly learning through hands-on experience.
Another trend the local business owner has noticed is one that's also occurring nationally — drivers are keeping their cars longer.
"I heard a statistic the other day on the news where this is the oldest age of the fleet of vehicles on the road that it's ever been," Roberts said of a phenomenon favorable to people that service cars and trucks.
As for the onset of COVID-19, "it's affected everybody, we're no different," Roberts said. "Business was down, but again we have a large customer base, so we survived, we were very lucky. The PPP, we took advantage of the programs and I never lost an employee during the pandemic."
The same could probably said for his regulars.
"We've had four generations of families, literally, so we're dealing with fourth-generation customers," said the 51-year-old father of three. "We're a mom-and-pop place. That's kind of our focus. You deal with the owner. When it was my parents, you dealt with both of them. We're really just a small family business."