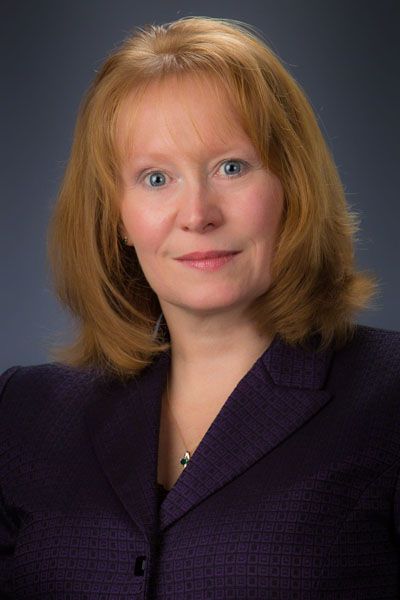 For the Upper Valley Business Alliance

As 2022 kicks off, I am reflecting on the year past for our Upper Valley businesses. Despite the ongoing pandemic, 2021 was a surprisingly good year for many businesses. The economy in New Hampshire and Vermont remains strong and many members of the Upper Valley Business Alliance reported a great year.

Not to say there were not issues affecting our businesses.

Staffing is a challenge for almost all businesses, followed by housing, childcare (which affects staffing) and supply chain delays and/or shortages.

Clearly the pandemic shined a spotlight on issues that had been building over many years prior to the pandemic that became critical during the emergency. However, overall, many businesses who suffered debilitating losses in 2020 were able to recover.

Times of emergency also seem to spark entrepreneurial spirit and innovation. We saw a great many new businesses open locally, statewide and nationwide in 2021. In fact, according to the Yelp Economic Average report that came out in October 2021, the number of new businesses opening in 2021 exceeded pre-pandemic levels in 2019. According to the U.S. Census Bureau, New Hampshire saw an increase in new business formations of 10.6 % in 2021 over 2020, and Vermont had a whopping 16.4% new business formations, compared to an average 8.3% nationwide.

Go back to 2019, pre-pandemic, and both the Northeast and U.S. only saw an increase of 4.5% new business formations between 2018 to 2019.

Why would anyone want to start a business during such a challenging period?

Firstly, many people are reevaluating their personal goals. You may have heard about the "Great Resignation" as workers have been leaving their current jobs in unprecedented numbers. Many are taking the leap to start their own businesses and choosing to work for themselves.

Secondly, the federal relief programs that were in place in 2020 gave those who were furloughed from their jobs extra cash that they are using to finance their start-up.

And lastly, there have been many new state and federal programs introduced to help support business during the pandemic, some of which can also help new business owners.

The Upper Valley has seen several new businesses start in 2021 and already many are planning to open in 2022.

If you've been considering starting a business and have decided this year will be the year, there are many resources that can help you.

Small Business Development Center: Located in each state as a sub-entity of the Small Business Administration, the SBDC provides free business counseling to both new and existing businesses. SBDC counselors can help entrepreneurs create a business plan, marketing plans and help find financing. In Vermont: vtsbdc.org. New Hampshire: nhsbdc.org.

Center for Women and Enterprise: The CWE is similar to the SBDC but focuses on providing support to women entrepreneurs. The CWE offers counseling, support, classes and resources particular to women starting small businesses. Information: cweonline.org

Veterans Business Outreach Center (VBOC) Program: Also a sub-entity of the SBA, the VBOC Program provides resources and business assistance to veterans both starting businesses and existing businesses. Infomration: VBOCNewEngland.org.

The above programs are all the state or regional arms of nationwide programs through the Small Business Administration. However, there are also several organizations in the Upper Valley that provide assistance to entrepreneurs.

Grafton Regional Development Corporation (Grafton County, N.H.) and the Green Mountain Economic Development Corporation (Vermont) both offer financing, counseling, courses and training opportunities. Information: graftonrdc.org and gmedc.com.

River Valley Community College Entrepreneurship & Innovation Program: RVCC provides classes, workshops, mastermind groups and other resources to assist entrepreneurs and innovators in launching their business. Information: rivervalley.edu.

Service Corps of Retired Executives (SCORE) of the Upper Valley: SCORE mentors provide counseling and workshops to entrepreneurs on a one on one basis. Mentors come from a variety of backgrounds and experiences and can provide real-life experience to new business owners. Information: uppervalley.score.org.

With all these organizations, a new entrepreneur may find it overwhelming deciding where to start or which organization is the best fit. Here is where I would urge a new businessowner to do: Contact your local chamber of commerce such as the Upper Valley Business Alliance, Hartford Area Chamber of Commerce, or Woodstock Chamber of Commerce.

Chambers of commerce can help you with "boots on the ground" knowledge of the programs and point you in the right direction. Our local chambers all have extensive knowledge on locating a business in our Upper Valley towns and make referrals for services you will need as a business such a banking, insurance, taxes, and supplies. Chambers also have numerous programs and workshops and networking opportunities.

If 2022 is your year to realize a dream of starting your business, there are many organizations that are here to help.

Tracy Hutchins is the executive director of the Upper Valley Business Alliance.