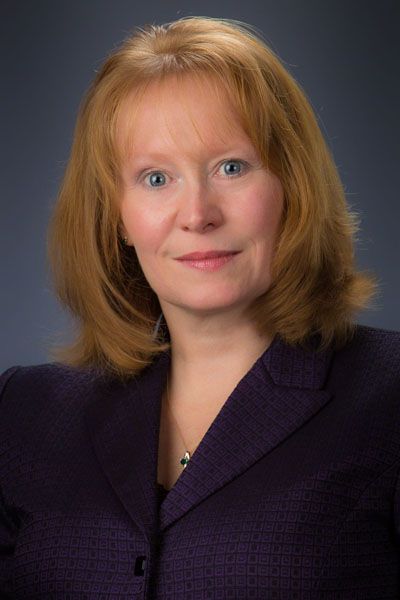 Executive Director of the Upper Valley Business Alliance
By now, the shortage of workers across all occupations has been well documented. However, the shortage facing the skilled trades is not new or a result of the COVID-19 pandemic.
The declining number of those entering the skilled trades — including plumbers, electricians, carpenters, roofers — is reaching a critical point everywhere, the Upper Valley included. The result is long wait times to have necessary work completed and higher costs to consumers.
"Struggling to hire people is not new for contractors in the Upper Valley," explained Jeff Acker, president of HP Roofing in White River Junction. "Lack of workers for the trades has always been an issue. It's not the result of the pandemic."
The demographics of the Upper Valley make it hard to find skilled tradespeople here, Acker said.
"This area has an older (relative to median age of other states) population that has resources and there a lot of second homes. We don't have a metropolitan area to draw on for workers," he said. "And the reality is, kids that grow up here tend to leave. They want to try out living in Colorado or Boston."
Adam Cole, president of Cole Electric in Thetford, agrees.
"There is a profound skilled trade shortage," Cole said. "We used to get people just dropping by an application. Now we run an ad for three months and not get a single person apply."
Cole also believes the shortage of tradespeople is not due to the pandemic, but rather goes back to the 2008 recession.
"There used to be 22,000 people employed in the skilled trades in Vermont in 2008. Now there are 15,000," he said. "After the recession, the industry never recovered. People got out of the business."
Jay Boucher, founder of Defiance Electric in Enfield, sees the shortage as stemming from even further back than 2008 and believes the industry has changed.
"When I was coming up, there were general contractors and they had their own teams of carpenters, electricians and so on. Now, those people are subcontractors," he said. "Subs have to work double time to accommodate the general contractor's schedule — they get a higher profit margin when they are under schedule. It puts a lot of pressure on the subs and it hasn't made being in the business very pleasant."
The Vermont Department of Labor correlates Cole's claim: From 2007 to 2022, Vermont saw a 9% decline in the number of people employed in the construction industry.
According to the report published by the Vermont Department of Labor, "Vermont Declining and High Demand Occupations 2020," electricians, plumbers and those in the construction and extraction occupations are listed as "high demand" occupations. However, the skilled trades often are not seen as a viable career option by many young people or their parents.
Boucher sees changes in the education system as part of the problem.
"There used to be industrial arts in every middle and high school, he says. "Now if our kids want to explore the trades, they have to go to the Hartford Area Career and Technology Center which takes time out of their regular school day."
Cole agreed.
"In high school, I don't think the electrical trade is seen as a viable option, which is too bad," he said. "After a four-year training program, you have a valuable skill that you can take anywhere."
Finishing a skilled trade apprenticeship and training program can be the start of not only a marketable skill needed anywhere in the country, but also a skill with good earning potential.
"There is tremendous pressure on kids to get a four-year degree," Acker said. "I have three kids of my own that have graduated from good colleges and all three got jobs out of college making less than I pay my starting roofers."
Acker does not believe it's a "college versus noncollege" issue.
"I think we miss the kids who have graduated from high school and don't know what they want to do or don't want to go to college right away," he said. "Those are the kids who we need to reach that could benefit from learning a trade. After their training, they often can start in the mid-50s ($50,000) and are already earning a solid middle-class income."
According to labor market data from both Vermont and New Hampshire, the mean wage for someone in the construction trades is $26 per hour.
Boucher also believes that the state licensing board has inadvertently made it more difficult for young people to explore a career in the trades.
"Kids used to be able to work summers as an assistant to an electrician to see if they liked the work," he said. "Now that's not possible with the licensing requirements. There should be a program to entice kids to try it out."
Acker, Boucher and Cole said their businesses put a great deal of time into training new employees.
"We hire unskilled workers and I spend the majority of my time training and incentivizing," Acker said.
Cole Electric will train and sponsor an electrician apprentice to obtaining their license with the state.
"Training is a lot of effort on our part," Cole said. "We don't see a lot of productivity from a first-year apprentice. In year two, we expect them to be able to do some things on their own and by year four, they may be training newer apprentices themselves."
Defiance Electric offers a structured program to new apprentices.
"They have to go to school," Boucher said. "They typically start at 60% of a full journeyman's wage. But they get an increase each year of their apprenticeship and at the end of four years, they are making a starting journeyman's salary."
As the shortage of skilled tradespeople continues, the salaries continue to become more competitive.
"At the end of the day, it's a market and we have to be competitive," Acker said. "We offer sign on bonuses, referral bonuses if an employee brings in another employee, and loyalty retention bonuses."
Defiance Electric became a union shop to address not being able to find skilled workers.
"When the union first contacted us, we laughed," Boucher said. "But when we looked into it more, it wasn't going to cost us more plus we didn't have to do all the HR administration ourselves. The union provides a more comprehensive benefits and wage package and we have a fixed rate for health care insurance for three years. It allows us to be more agile. If we get a large project and need more people, we call the union and they send us workers."
Cole Electric too has raised its pay scale to compete for workers.
"I've been trying to proactively increase pay rates," Cole said.
However, he sees the high cost of housing in the Upper Valley as driving workers out of the region.
"We are pricing people out of the Upper Valley," Cole said. "A lot of our people live in Bradford and north or west. They can't afford to live here so they drive an hour or more to go to work."
Acker, Boucher and Cole all agree that a career path in the trades offers much opportunity.
"Our society could do a much better job of acknowledging that the trades is a good job," Boucher said.