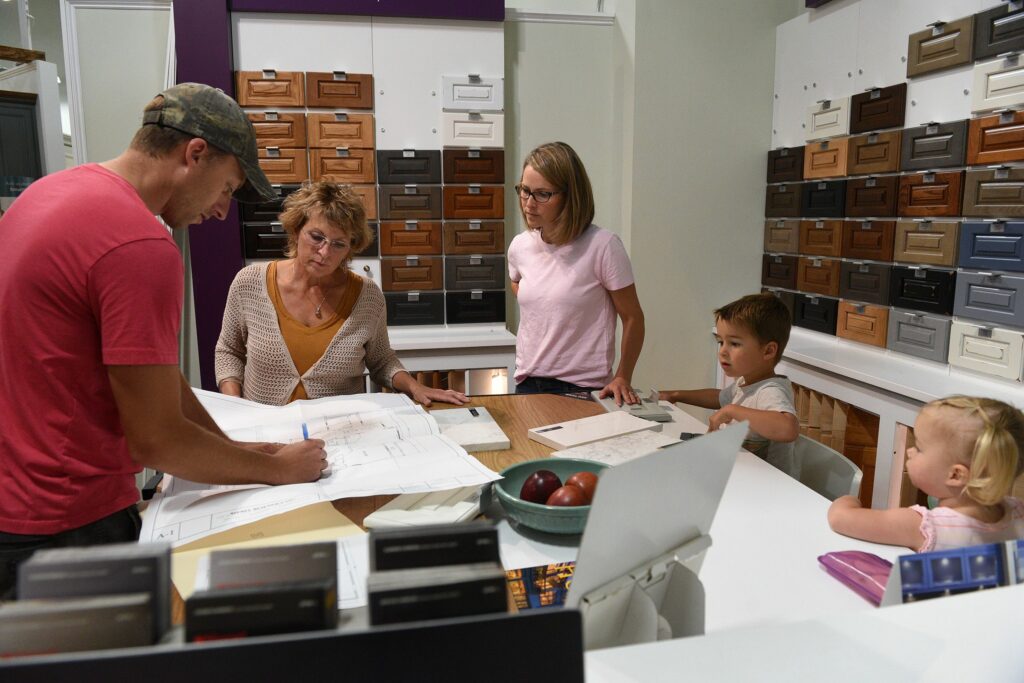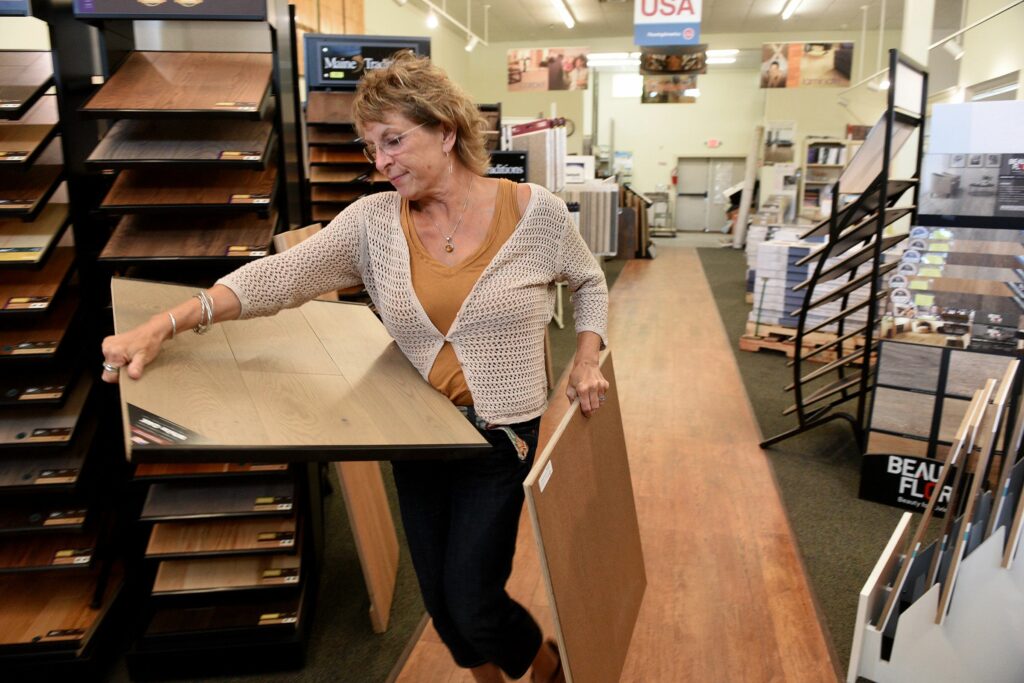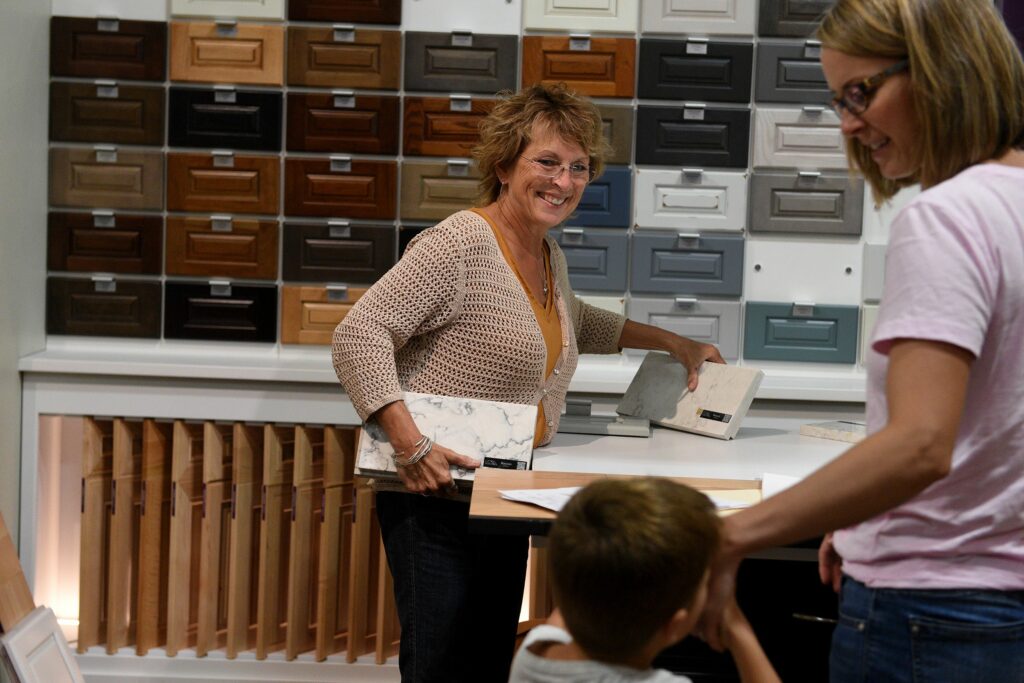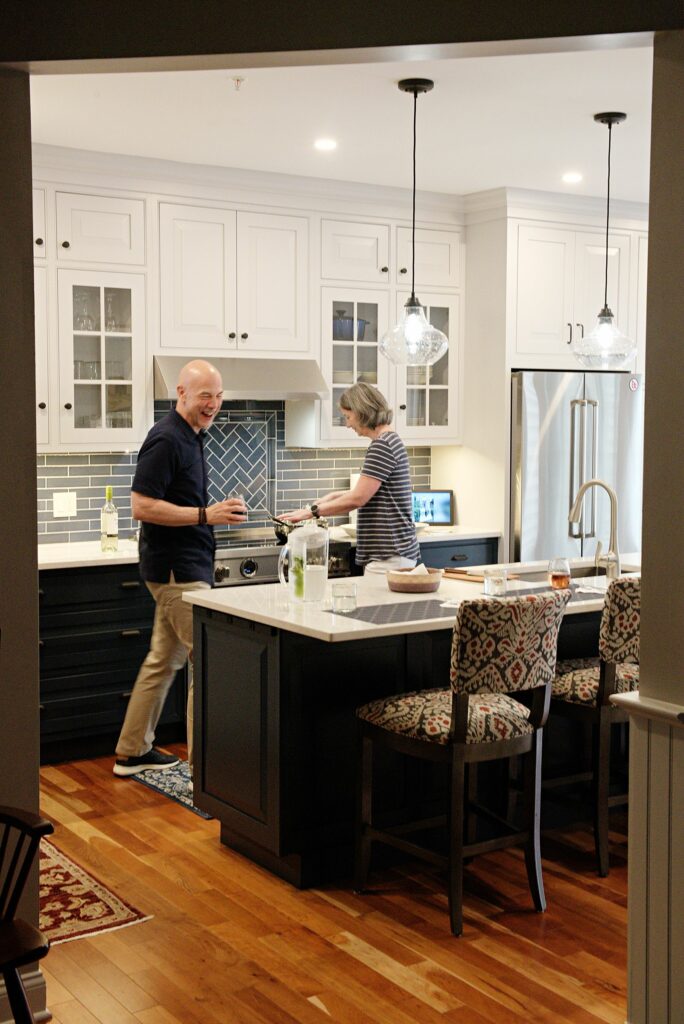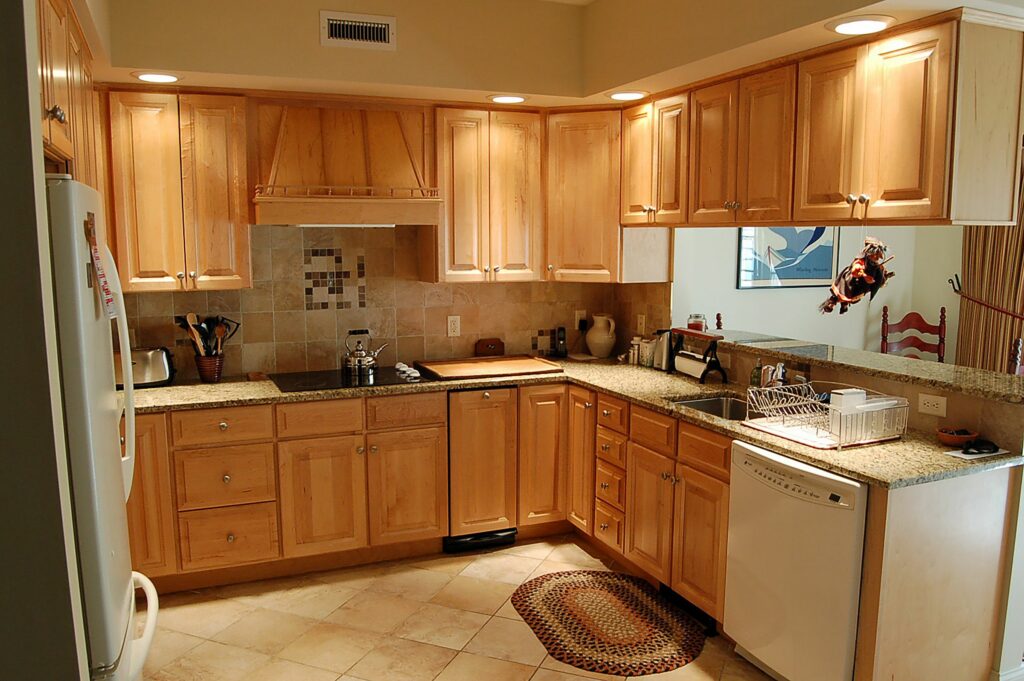 Valley News Correspondent
Last year, the National Kitchen and Bathroom Association said 70% of homeowners named their kitchens and bathrooms as the spaces they would most likely remodel. According to industry analysts who study home renovation trends, remodeling expenditures were projected to continue to grow by at least 10%.
The range of costs for a full kitchen remodel is quite broad, but the minimum is around $25,000 and can rise to $50,000 or more. The general rule of thumb is to spend between 5% and 15% of a home's value on a remodel.
While many homeowners will come away satisfied with their remodel, like Alan and Susan DiStasio, of Hanover, it is likely that some won't and will see the experience as one big headache and ultimately a bad decision. Some simple planning steps such as understanding your budget and working with professionals will make the process less stressful and perhaps even fun.
Designing a space
With the abundance of websites devoted to materials for everything from cabinets and countertops to flooring and lighting, homeowners can build a catalog of ideas on styles and trends. The amount of information can become overwhelming. That's when a kitchen designer can help by narrowing choices to what works best, ensure the project is within budget and ends up as envisioned.
Having gone through two kitchen remodels before, the DiStasios knew the look and functionality they wanted but folded in the advice of a professional designer with Foremost Builders, a design-build and construction company in West Lebanon, to fine tune it all and give them additional ideas.
"They took our idea, which was maybe 80% done, and tweaked it and made it better than it would have been," Alan DiStasio said. "Had they not given their input, we would have not had had the result we came out with. I would definitely recommend that you talk to a designer even though you may have a pretty good idea of what you like. Things can change."
As an example, Alan said they had not paid sufficient attention to lighting until Foremost Builders presented some different options.
"They had ideas of what they thought would work and ultimately it made the kitchen more successful by getting their input," Alan DiStasio said. "You don't want lights for the sake of lights. You not only want to decide where they are going to fit, but how they will enhance the function of the kitchen."
Paul Keyser, of Keyser Karpentry in Canaan, said you don't want to install new lighting after the fact. He recalls changing the "cans" of recessed lighting even though the client did not think it was necessary.
"I did it without touching the ceiling and put in LED lights, which gave the kitchen a brighter, cleaner look," Keyser said. "I knew it would be better and they loved it."
Educating consumers
Kelsey Haigh, a designer with Foremost Builders who worked with the DiStasios, said years ago homeowners relied primarily on dealers for what was available in kitchen design. Flipping through a binder with photos of different styles and colors is just one piece of the design puzzle these days.
"I think probably the biggest thing is there is more product knowledge out there with the internet," Haigh said. "So people find a lot of products and features. We can then be a facilitator and vet their ideas. They have stuff picked out and have fixtures and maybe colors and we help them model it all together in three-dimensions.
"But a lot don't really know what they want or what it will cost so we educate them and guide them through the process."
Sheila Varnese, a kitchen designer for 30 years, the last 21 with LaValley Building Supply in West Lebanon, has also seen a more educated homeowner that relies on websites to come up with remodeling ideas.
"A lot know what they like for a look and a kitchen designer helps pick cabinets for function," Varnese said. "I usually have people give me a wish-list and tell me everything they want. I can place it in the kitchen for them where it makes sense by listening to how they function in their kitchen. I ask them about what they do like and don't like about their kitchen and what is missing."
Keyser summed up what he is seeing in kitchen remodeling.
"They want bigger; they want their kitchen to be grand," said Keyser, who has been doing remodels for close to 30 years.
What do you want and why
When thinking about remodeling a kitchen, the goals of the project are important to assess, Haigh and Varnese said.
The DiStasios came to the process well-informed on why they wanted a new kitchen in their two-story townhouse, where they have lived the last 11 years, and what they expected to achieve.
"It got old. Some cabinets were not working well," Alan DiStasio said about the kitchen they decided to remodel in 2021. "More importantly, the layout was terrible. The eat-in area was not big enough for a table, that if the boys came to visit with their wives we couldn't sit around the table and eat. It just wasn't functional. It was just my wife and I and we were constantly in each other's way."
The DiStasios gutted the kitchen "down to the studs," Alan DiStasio said. "We opened up the kitchen, added in a breakfast area and made one big island that we can comfortably seat six people at once."
Some may be looking to increase the value of their home for resale, others want to stay put for 20 years or more. Functionality, appearance and easy-to-clean are also on the list.
"I would say it is across the board," said Haigh, on why people remodel their kitchens. "For some it is appearance because maybe they don't cook a lot. Some want it easy to clean and everything where they want it."
A trend that Haigh, Varnese and others have seen over the last 20 years or more is that kitchens have evolved from a place to simply prepare food and clean dishes to a spot where family and friends congregate.
"It is an everything place now," said Haigh, adding that islands have become very popular. "Islands are huge. For a lot of people they are a gathering space you can pivot around."
Varnese said more entertaining is happening in the kitchen these days and people want charging stations, a place for a television and for the kids to do homework.
"It is multi-family, sometimes multigenerational, so it has to be user-friendly," Varnese said. "And people want it be a place to hang out when they come over."
Will you stay or will you sell?
Another thing a homeowner considering remodeling should account for is whether they expect to sell in three to five years or will stay where they are for a long time. The DiStasios have no plans to relocate and that was a motivating factor in the remodel.
"We plan on being here forever," Alan said. "So rather than drive ourselves crazy, we knew we needed better functionality. It came down to that."
Keyser, with Keyser Karpentry, said he is careful about not pushing homeowners to spend more than they had planned, but also wants them to think long-term.
"I tell them if you are going to be here 20 years, I want you to still like it 20 years from now," said Keyser, who with a crew of three did 26 kitchens last year.
Haigh said if you are planning to sell, you might get about 50% of the value of the remodel.
"If they are thinking of selling, we would definitely design something much more restrained (cost wise)," Haigh said. "Others are going to be there the next 20 years and just want to love the space they are in."
Also be wary about avoiding projects that could cost more later on.
"Don't put in a stone countertop on existing cabinets thinking it is a quick fix," said Varnese. "If five years down the road, the cabinets need replacing it is not easy to remove a stone countertop. You have to really think through what you are doing and why you are remodeling."
Bonnie Miles, a Realtor with Coldwell Banker in Claremont, said putting some — but not a lot of money — into improving the appearance of the kitchen can make the space an important selling piece. She suggests refinishing the cabinetry, adding new hardware and maybe putting in new vinyl flooring or a countertop.
"If you can't afford to put in new cabinets, work around it," Miles said.
Finally, be sure to hire a professional trained in kitchen remodeling work, usually one that is with the design company or works with it regularly.
"It is definitely a specialty," said Varnese. "We had one customer who had her roofer put in her kitchen and that did not go well."
Patrick O'Grady can be reached at pogclmt@gmail.com.