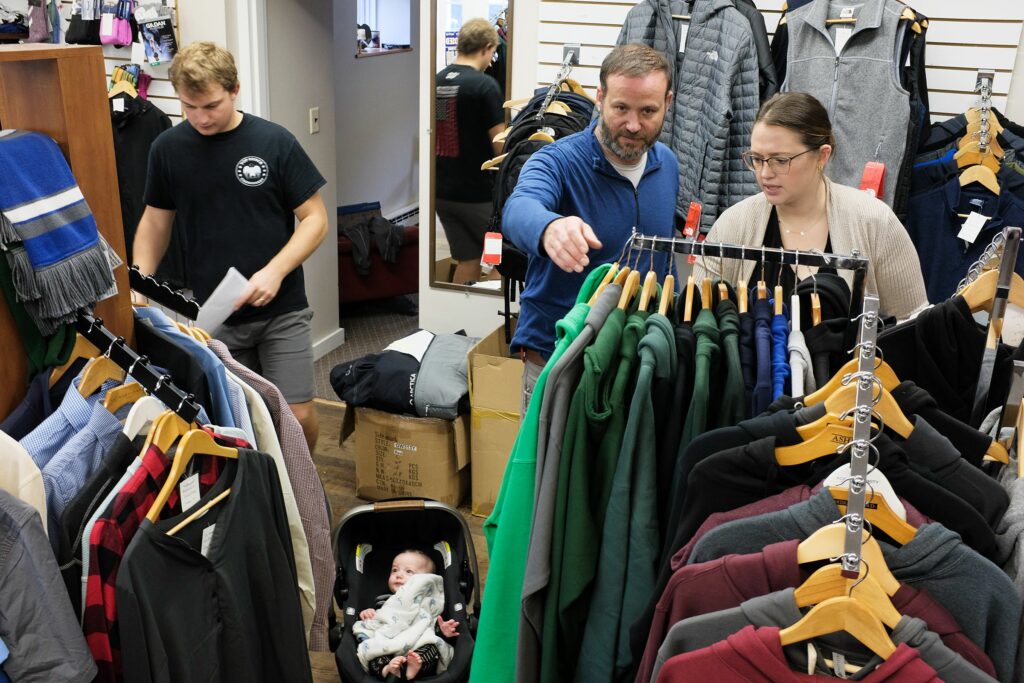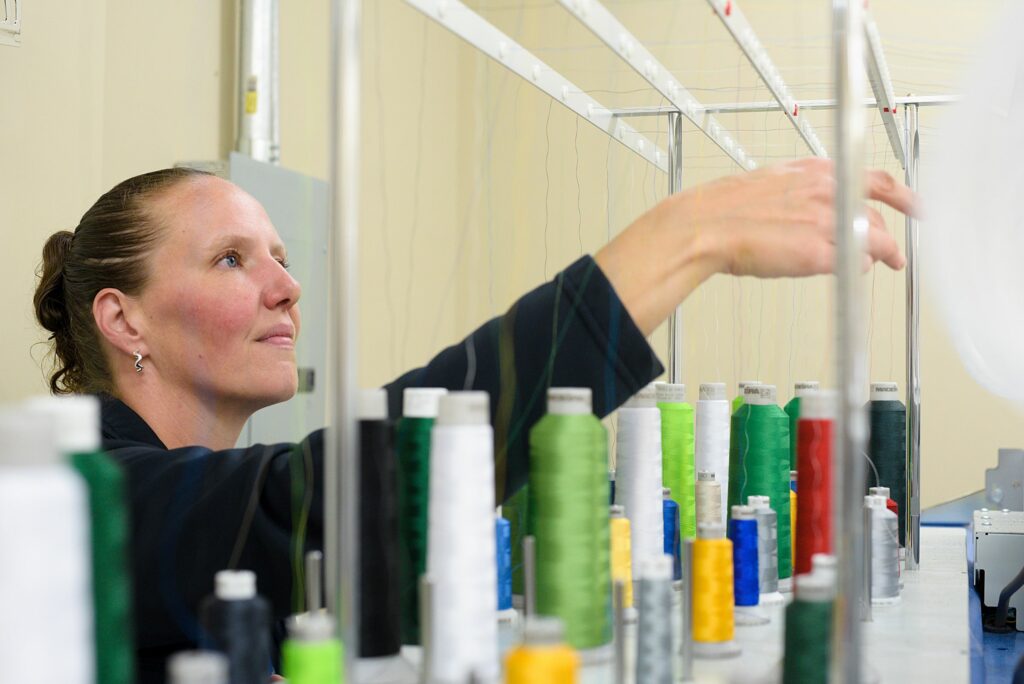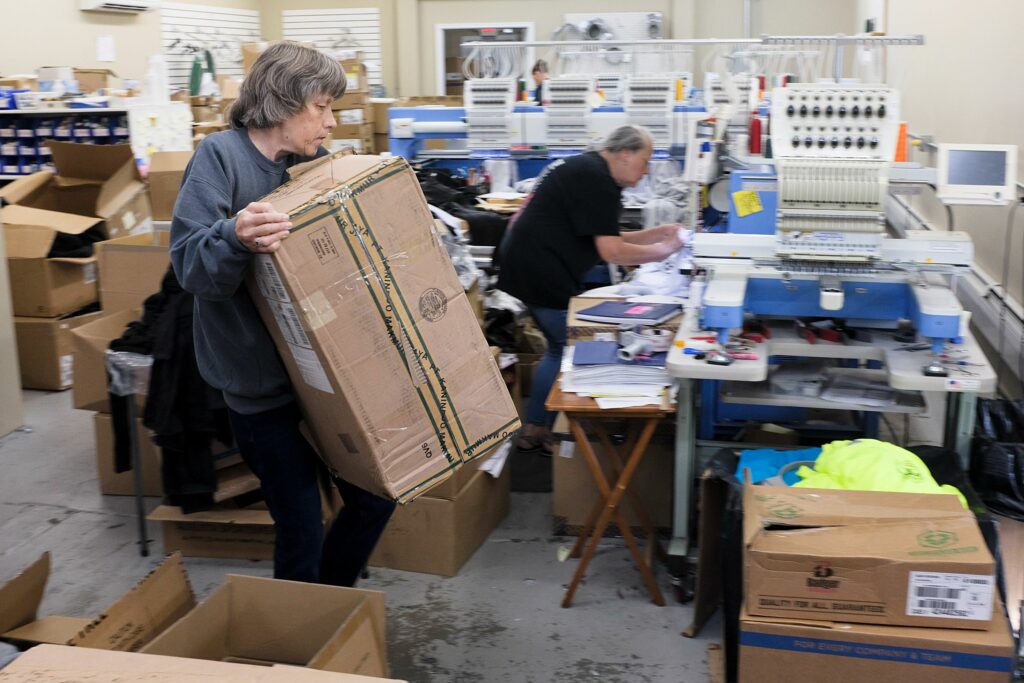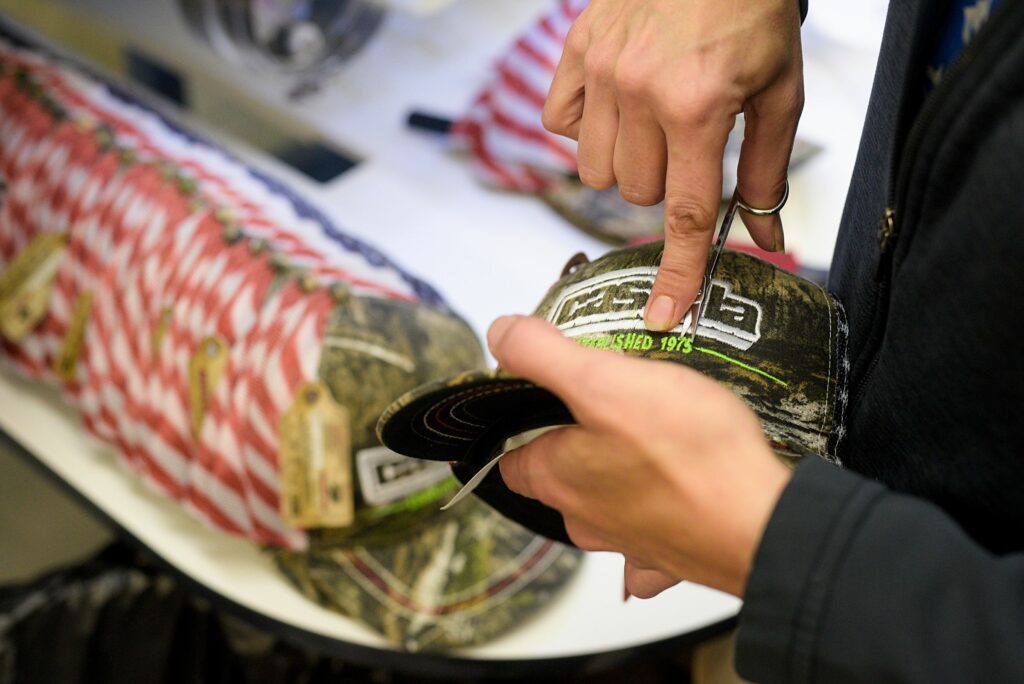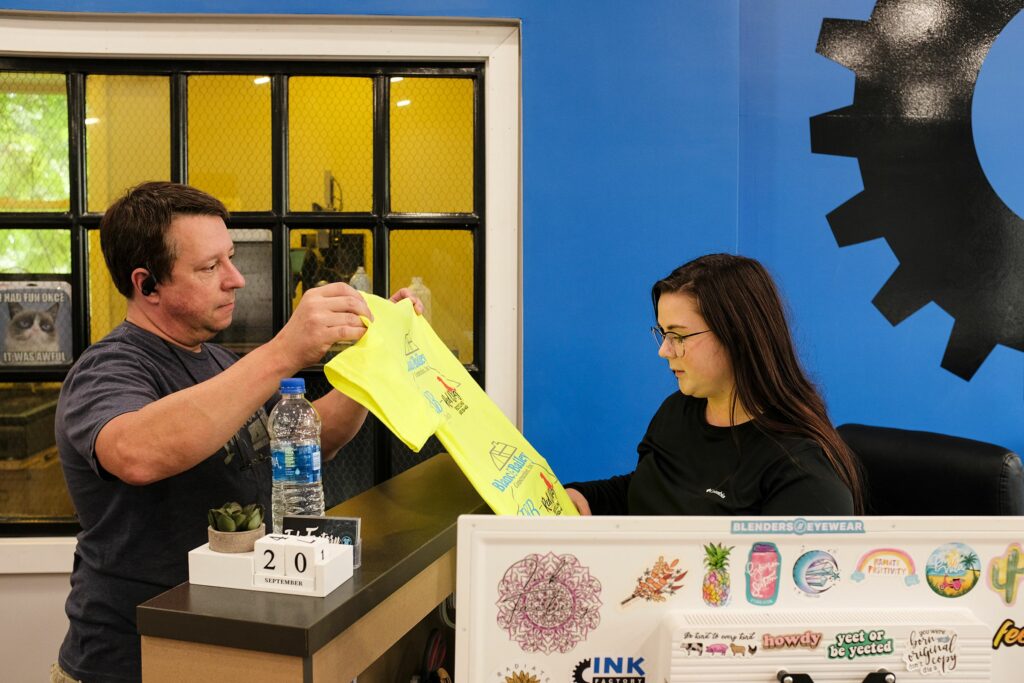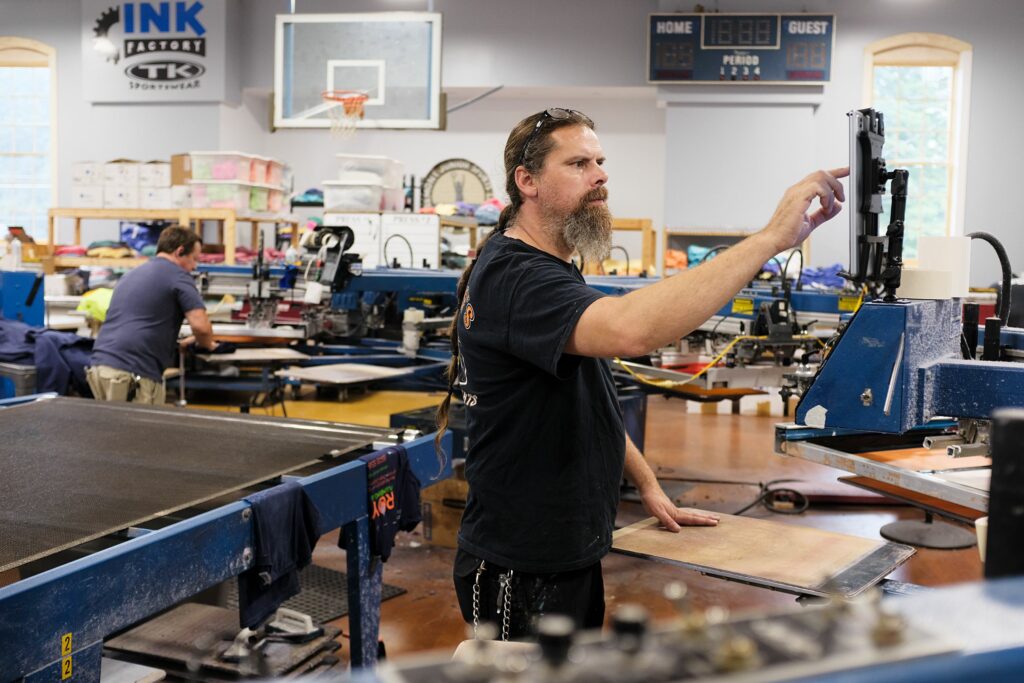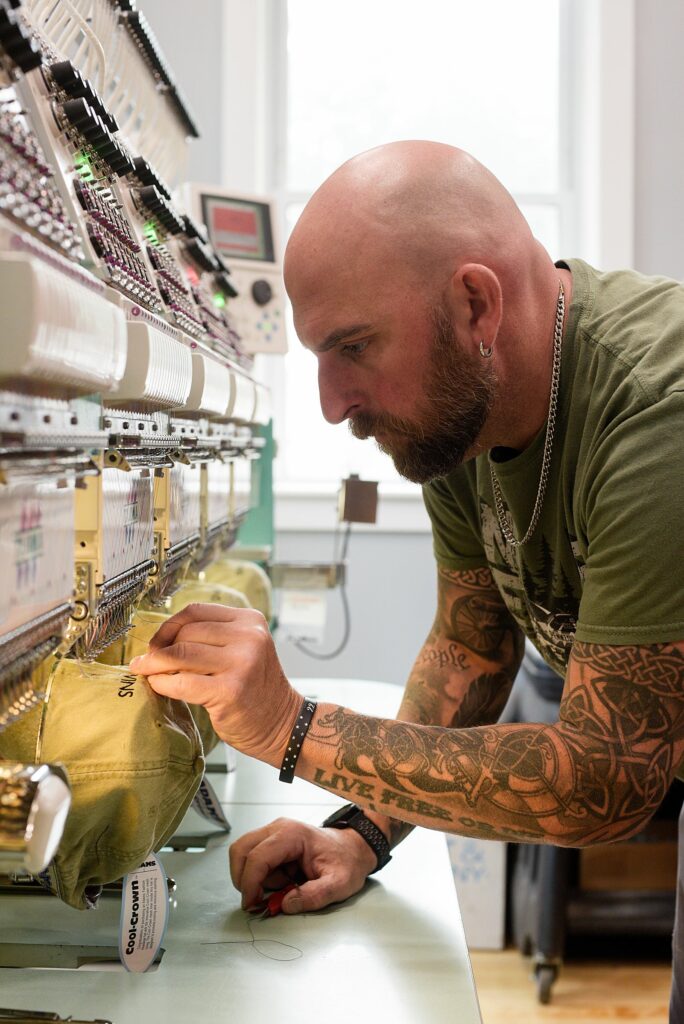 Some fashion apparel never goes out of style.
The versatile, simple T-shirt has been around for decades and is as popular today as it ever was, especially since printing processes have become more advanced.
It seems there is no limit to T-shirt messaging: Advertise a business, outfit employees, celebrate a family reunion, honor a loved one at a charity walk, cherish memories from summer camp, express outrage, humor, sarcasm or just about any other emotion — and of course show everyone you completed that century bike ride, 5K or triathlon.
Regardless of what a T-shirt says, everyone is advertising something, and not always to make money. And the demand is recession-proof, said Jill Simpson, owner of Upper Valley Screen Printing and Embroidery in Lyme.
"It doesn't really matter what the economy is like, a T-shirt is always affordable," Simpson said. "It makes people happy, doesn't cost a lot and usually brings back memories and connections."
While it can become a keepsake for some, the T-shirt is most often used as a branding tool, said Jeff Barrette, who owns of The Ink Factory in Claremont with his wife, Sarah.
"It is awareness," Barrette said. "We are a branding business."
When the Barrettes bought the assets of a printing business on Pleasant Street in 2009 and opened The Ink Factory, Sarah was the sole employee the first year and it was entirely printing and embroidering apparel. The first location was 1,800 square feet and today the business occupies 14,000 square feet of a former armory on School Street with 13 employees and has expanded to include signs and other business advertising.
"We do a lot for the construction industry, outfitting their employees," Barrette said. "A lot of people use it for awareness. For contractors, it is identification and advertising. I think it works pretty well."
The Ink Factory also prints T-shirts for the resort trade and for summer camps.
"That is why the industry has grown," Barrette said. "The whole idea is when you participate, you have something to show for it."
The Lebanon Recreation, Arts and Parks Department organizes a number of road races each year and most come with a T-shirt, Paul Coats, the department's director, said. But participation does not vary depending on getting a shirt.
"We do think it is a nice gesture and it helps advertise the race when people wear the shirt," Coats said.
Last month, Coats said he participated in the Reach the Beach run that ends in Hampton, N.H. and he saw one participant wearing a Shamrock Shuffle T-shirt. The 5K in Lebanon has been held for 23 years and regularly draws 1,000 runners.
"I know a couple of people in town who have run in every Shamrock Shuffle race and have kept every T-shirt. They have a drawer full of them," Coats said.
Event shirts usually include the name of the event, the year and distance and the race sponsors, which are often local businesses, on the back.
Cody Pelletier, store manager at Top Stitch Embroidery in Lebanon, said customers have different goals when they are looking for a T-shirt design. Top Stitch has a diverse customer base that includes schools, Dartmouth College, businesses and individuals.
"Some want to raise awareness or are fundraising for a special event," said Pelletier, whose father started the business 34 years ago in his garage. "Businesses want to get their name out there and they do that every time a person wears it. Companies create their apparel knowing it is a form of advertising."
A recent Wall Street Journal article demonstrated the clear benefits of company apparel. A U.K. fast food and bakery chain ventured into a line of clothing with their logo and some locations where it went on sale sold out almost immediately. The goal of the line of clothing and bags, the article said, was to broaden the company's appeal and pick up some free advertising.
Simpson, owner and sole proprietor of her screen printing and embroidery business, said she does shirts for Lou's Restaurant and Bakery in Hanover and they are popular, especially when visitors from out of town come to Dartmouth.
"They want that memento," she said.
Simpson opened her business in 2016. An art major and stay-at-home mom at the time, Simpson took a screen printing class to improve her skills. The class was in the shop of the teacher and when Simpson saw them printing breast cancer awareness sweatshirts, she was hooked.
"It was an eye opener. I came home and told my husband, 'this is what I want to do'," Simpson said. Her business is one of several in the Upper Valley that print custom T-shirt designs and there seems to be no shortage of work as event organizers, schools, businesses — retail, commercial and industrial and more — use the medium to achieve their awareness goals
And the future bodes well for those in the business. In a report from Grand View Research, a Calif.-based market research and consulting firm, the global custom T-shirt printing market in 2021 was nearly $4 billion and is expected to increase almost 10% a year through 2030. In the U.S., 2021 sales were $812.7 million with a more than 10% annual increase projected to 2030. The report notes how custom T-shirts are becoming an increasingly popular branding strategy by companies.
"This technique is used by companies, especially startups, to increase their brand visibility and grab the attention of their prospective customers. The growing use of customized T-shirts as a branding tool is expected to be a major contributor to market growth over the forecast period," the Grand View Research report states.
The gist of the research report explains that the custom T-shirt is inexpensive, "off-the-clock" advertising, and a way to develop brand loyalty.
"Additionally, providing T-shirts with good quality material increases their shelf life, thereby helping the companies to gain visibility for a longer period, which in turn is anticipated to boost the market growth during the forecast period."
The simple T-shirt with a unique design and lettering can become a keepsake, bringing back memories of a moment with family and friends. And some people just can't let go of them.
"I had one person who said, 'I got this 30-year-old shirt. Can you duplicate it?' " Simpson said. They don't want to lose that shirt."
Patrick O'Grady can be reached at pogclmt@gmail.com.