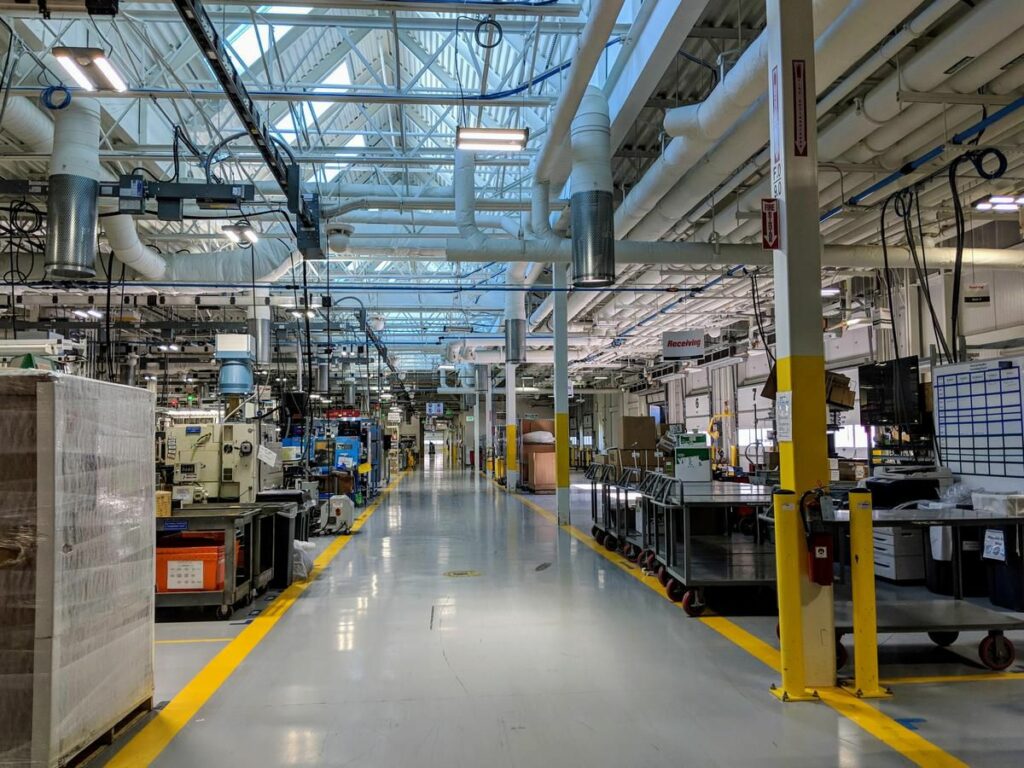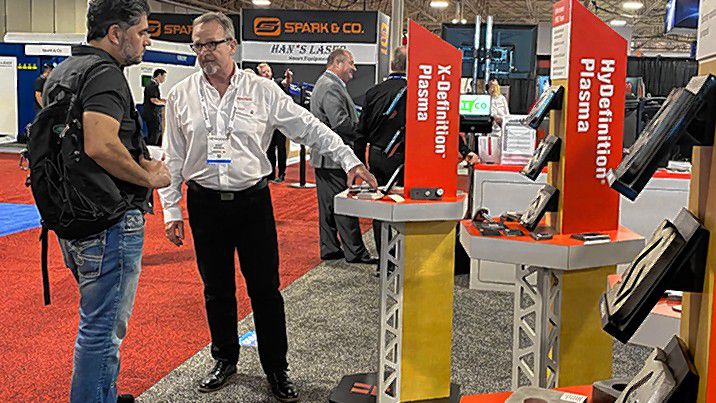 Vital Communities Communications Manager
Everything a business does or produces — its goods and services — has a carbon footprint. And so do the words and images that describe those goods and services, including the business' marketing and communications. Granted, the footprint of telling people about your medical services, baking products or manufacturing equipment is nowhere near as great as the footprint of providing those services or products. Nonetheless, in pursuit of cutting emissions that cause climate change, every bit counts.
With this in mind, employers around the Upper Valley are taking various measures to lessen the carbon emissions of their marketing and communications, from reducing paper to cutting employee commute and travel miles.
One longstanding area of concern is print communications. King Arthur Baking Company looks for opportunities to shift marketing efforts from print to digital when possible, Carey Underwood, the company's director of mission partnership and programs, said. However, print catalogs remain an essential part of mail orders, which are a major portion of the company's revenue. Whenever possible, the catalogs and direct mail materials are printed on paper with recycled content or certified by the Forest Stewardship Council, which ensures that products come from responsibly managed forests that provide environmental, social and economic benefits, and whenever possible use paper with recycled content.
"We have built relationships with partners over the last 10-plus years that focus on efficiency and sustainability in their processes and produce a product we can feel good about," she said.
At Hypertherm Associates, the biggest paper use has been the manuals for the tens of thousands of products they build and sell annually, Robin Tindall, the company's environmental stewardship team leader, said. Now those manuals are as digital as possible, she said.
"Some of our products have no paper manuals at all, some have a manual that's much more succinct and has QR codes and URLs within it, and teams have completely rethought the translations" so that only the essential ones are included, Tindall said. "Our products last so long. One year, five years, 10 years from now, no one's going to have that manual anyway. It gets printed but will someone look at it at the beginning? No. The product is brand new and it works perfectly fine. Will they lose the manual in a year? Yes. So why bother printing a paper manual?"
One more recent way Dartmouth Health's communications team has cut down on paper is by installing electric signage throughout the many sites in the system.
"In the past we would communicate with a lot of paper," Jennifer Gilkey, D-H's vice president for communications & marketing, said.
Someone entering one of the sites would typically see a big easel by the entrance with a poster that was changed out once a week, bearing announcements and events. Now they see a digital sign for which information can be updated instantly.
"We used to have people who would have to drive around and put posters up and take them down, so we're also saving staff time and vehicle emissions," she said.
Switching from print to digital where possible raises the question: what about the carbon footprint of a company's digital presence? Every piece of information that's stored somewhere other than on individual devices takes up space on a server somewhere, and these servers have an impact.
Hypertherm has been taking a closer look at this area of impact, Tindall said.
"There's some general guidance we've begun to talk about, within the past few months, such as, if you have 50,000 photographs, like we all do, and half of them are of the floor, that's a waste of digital space and we should be thinking about that."
The company is in the preliminary stages of creating best practices about minimizing email and other digital storage.
To encourage employees to take up practices like this, Hypertherm uses a "champion" model:
Employees all belong to a team, and within each team are "champions" who help the team fulfill company goals, such as "continuous improvement champions," "safety champions," and — for sustainability goals — "green champions." The green champions throughout the company share information with their teammates about how to make their team's operations more sustainable, and they also report on their team's progress to their fellow green leaders. (The company has been employee-owned since 2001.)
Upper Valley employers recognize that employee commuting is a substantial part of their carbon footprint, especially in a place like this, where the population is widely dispersed and public transit options are few. King Arthur incentivizes its employee-owners to reduce their single-occupancy vehicle trips to and from the office, whether it be via carpooling, biking, walking or taking public transportation.
Employee-owners are rewarded with a cash incentive for every green commute, Underwood said.
Hypertherm includes employee commuting and travel in its calculations of the company's carbon footprint, and also has measures to encourage few single-occupancy vehicle trips.
At Dartmouth Hitchcock, the communications team saves commute miles by being mainly remote.
"The pandemic put us on a faster track," Gilkie said. "Years ago, nobody believed health care could have remote employees and in fact the pandemic showed us that communications and marketing and certain other functions could easily be remote. And employees report greater satisfaction, having the option to work remotely."
They remain a hybrid office, with people coming in for specific reasons, such as weekly team meetings.
"It will be impressed in my mind for my entire life the day that we realized that we had to send everybody home from the office. We were so involved in all of the COVID communications, and there we were in the office, and it was suddenly like 'We should not have people here, this is really risky'," Gilkie recalled. "It was a Monday and I was literally sending a note to all my directors saying, 'Guys, you need to send your team home now.' Little did I know we would never be coming back to the same way we had been. But now I think we have swung the pendulum back a little bit and figured out how (combining in-person and remote work) can be safe, can be productive, how is it good for our organization, and at the same time we've helped reduce the carbon footprint a bit because people aren't driving as much."
Rebecca Bailey is communications manager for Vital Communities, which serves the 69-town, bi-state greater Upper Valley by bringing together people, organizations, and communities to create equitable solutions to our region's challenges. Learn more at vitalcommunities.org.