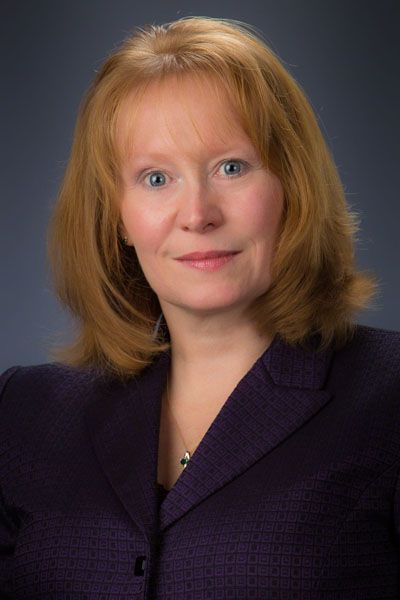 Upper Valley Business Alliance director

Recently, I was planning an event with a speaker. I had reached out to a professional about being the speaker via email and the person agreed to speak on the topic. However, when I emailed them a couple weeks later to confirm details and ask some questions … nothing. I received no reply. After a couple days, I tried again and still did not receive a reply. Then I emailed another person at the same company to see if they could reach my speaker and only then did the speaker email back saying that sorry, they had accepted another commitment and could not speak after all.

I had been ghosted.

The term "ghosting" according to the Urban Dictionary means "ceasing all communication with someone." It has been used in reference to dating when one person just disappears leaving the other person wondering what has happened. However, ghosting has now become a phenomena in the business world as well, along with a relaxation of general business etiquette.

Ghosting is most noticeable in the area of job hunting. In a time with severe labor shortages, both employers and potential hires talk about being ghosted by the other. Many employers and human resource professionals have stories about setting up interviews with job candidates, only for the candidate to never show up, call or follow up. Certainly, it is a job-seeker market and many candidates have multiple opportunities. Yet, some job seekers say they had been ghosted by HR managers and recruiters as well.

Is this a new norm? Have our professional communication skills been so relaxed that we no longer show up?

Bev Widger, president of HR Xperienced and a longtime human resource professional in the Upper Valley, agrees that professional etiquette and communication has changed.

"I've had recent instances where I have been ghosted," Widger said. "One day, I had three interviews set up, had emailed all three to confirm and two out of the three ghosted me."

Widger said that HR professionals have to adapt to how people communicate now, which is often by text.

"Many of the millennial and younger generations prefer texting to email," Widger said. "I think you have to understand your audience and have more than one way of communicating. Some people are more comfortable with technology than others."

Anthony Roberts is a payroll consultant with Complete Payroll Solutions and has been in sales for over 25 years.

"As a salesperson, being ghosted is part of the job," Roberts said. However, Roberts, too sees an increase in people dropping out of communication.

"Ghosting is easier than having a tough but meaningful conversation," Roberts said, adding that he attributes the phenomena to the widespread adoption of the smart phone. "We can't put Pandora back into the box — technology has changed everything.

"I've noticed that people have changed how they communicate greatly since everyone started carrying smartphones. Years past, you would write an email like a former professional business letter," Roberts added. "Then, when texting became more ubiquitous and everyone was using texting shorthand, that bled into how we did emails of one (or) two word replies and using slang instead of professional language."

Roberts agrees with Widger that communication has to adapt to reach a wider audience.

"Many business owners don't use a landline for the phone any longer," Roberts said. "Many use their cellphones and just text. Others use Facebook as a website and respond to messaging. You have to be nimble and use all the mediums."

Cheryl Hermann with REMAX Group One Realtors in Norwich has also seen the methods of communication change greatly.

"Many people prefer to text," Hermann said. "However, in real estate, you really have to talk. You're spending a lot of money and you have to communicate."

Still, said Hermann, "we do ask people how they prefer to communicate and we try to meet them on their terms."

Ghosting is just one example of a loosening of business etiquette. Language, dress and manners are all similarly more relaxed.

"I just cringe to hear foul language used in public within a customer's hearing," Widger said. "A manager said to me once, 'hire nice. I can train almost anything else.' When I interview someone, I always look for nice. If it's an in-person interview, I always ask the receptionist if the candidate was polite when they arrived. Manners still count."

Roberts sees social media as one reason that people are more prone to saying things that would not have been considered "office appropriate" at one time.

"When I first got into business, the rule was you didn't talk about politics and religion or use swear words," Roberts said. "But now with social media, you have business contacts connecting on Facebook and it's blurring the lines between personal and business lives."

In Hermann's profession, she hasn't seen so much of ghosting or relaxing of etiquette, but rather frustration due to a very tight real estate market and a change in how real estate professionals relate to one another.

"Before COVID, we would have open houses for the real estate brokers where we could meet and get to know one another," she said. "Now, I don't always know who the other broker is when meeting at showing. So I always spend some time with the broker and get to (know) them a bit."

However, the move to texting as a primary communication has changed expectations as to response times.

"The expectation is that everything has to be responded to immediately," Hermann said. "People sometimes move so fast, although because of the recent real estate market, if a listing went up and you didn't have an appointment in five minutes, you could lose it."

As for ghosting, Hermann is definite: "It's just not professional."

Hutchins is the executive director of the West Lebanon-based Upper Valley Business Alliance.