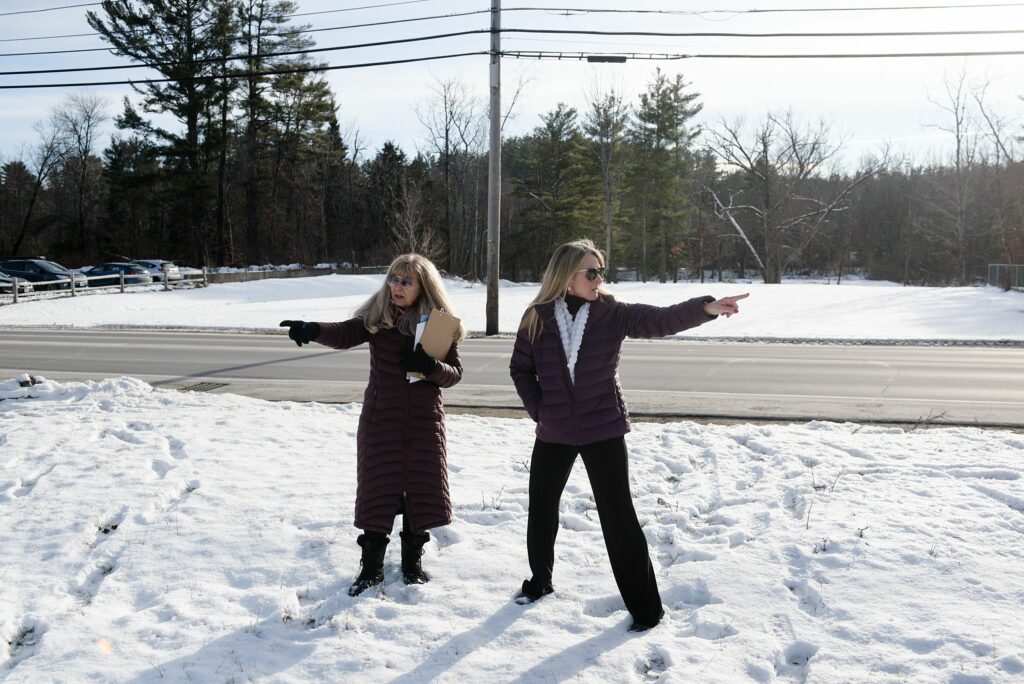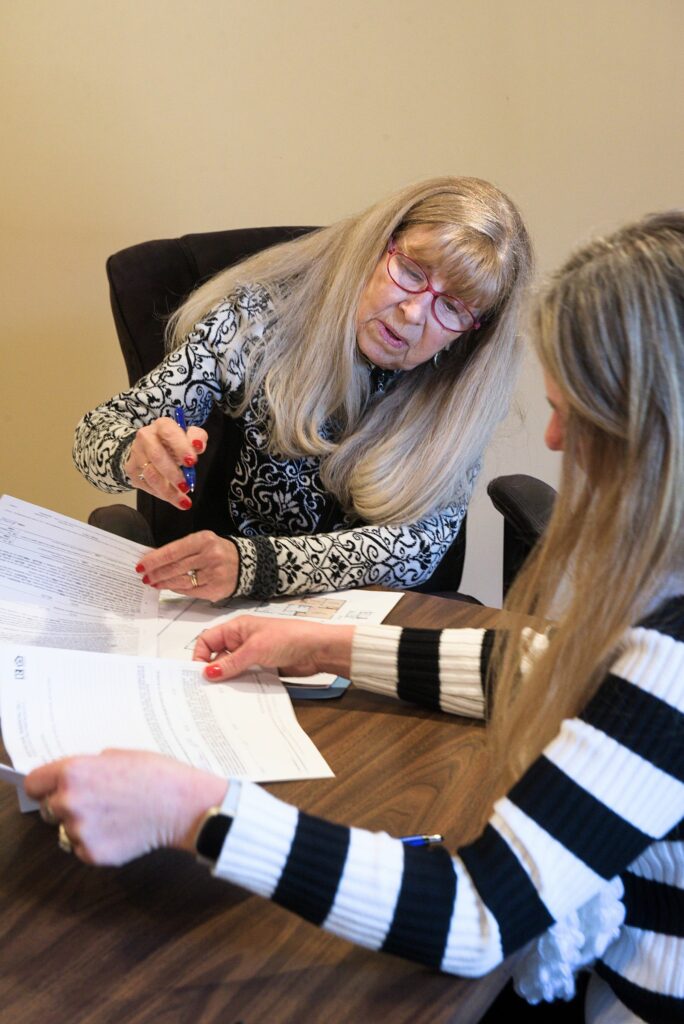 Valley News Correspondent
The area's residential housing market has slowed after a pandemic-fueled buying surge that sent home prices soaring — but area real estate agents don't foresee a slump in the year ahead.
Realtors and others who follow market trends of single-family home sales generally agree that the low inventory in the Upper Valley — and thus far a good economy — will keep prices strong in the coming year. But with increases in interest rates for a 30-year mortgage, buyers will not be as aggressive and there likely will be fewer of them.
Peter Tucker, director of advocacy and public policy for the Vermont Association of Realtors, said the ramp up in prices the last two years looks the same as it did before the housing market crash of 2007-08. But that is where the comparison ends.
"It does not feel the same now," Tucker said. "Average house prices could diminish some, but there is not that financial pressure that will crater the market and people have to sell."
Tucker and others are looking for a more stable market in 2023, rather than the one of the past few years when it was not uncommon for a home to sell for 20% or more above the asking price. But it will also be one where sellers remain in control because of a continuing housing shortage that will keep home values elevated.
"Our region is going to continue to be sought after and that is what is keeping those home values up there," said Ben Cushing, regional manager of the Four Season Sothbey's International Realty in Hanover. "The unfortunate piece is with higher prices staying strong, it is knocking a lot of buyers out of the game."
Doreen Wyman, who owns Granite Northland Associates in Enfield and Canaan, and has been selling real estate in the area for about 40 years, said the outlook for the next 12 months, despite slower sales, does not concern her.
"It is still a good healthy market," Wyman, a member of the Upper Valley Board of Realtors, said. "In our office it has been pretty steady the last six months. Sales are still coming in and so are listings but slower than before. Inventory is low so anything that does come in has a great deal of interest. So I think we will come back to pre-COVID, a more normal market."
The most recent data from the New Hampshire Association of Realtors, which has a membership of about 300, reflects a residential home market that is catching its breath since the COVID buying frenzy that drove up prices well beyond the asking price when there were sometimes as many as 15 offers on a property in a week.
In Grafton County, closed sales for the 12 months period ending Nov. 30, 2022, fell by nearly 20% when compared to the 12 months ending November 2021. When comparing November 2021 to this past November, sales were off about 11%.
Pending sales in Grafton County for both comparable periods were down 18% and 10.5% respectively, according to the NHAR report. However, low inventory contributed to increases in the sales price of homes in the county. The median sales price rose 16.5% to $361,000 for the 12 months ending November 2022 compared to the 12 months period ending November 2021. The median sales price for this November was up 15.5% to $335,000.
Alan Croteau, who is based in New London in Merrimack County but sells real estate in Sullivan County, agrees that 2023 will see slower sales.
"We are going to see an adjustment to a more reasonable market," Croteau said. "Selling will continue but nothing like it was. It is definitely not going to be the market we saw the last three years."
Sullivan County also experienced an increase in the median sales price of 12% to nearly $300,000 for the 12 months ending Nov. 30 compared to the 12 months ending Nov. 30, 2021. In Claremont, the median price jumped from $189,000 for the 12 months ending Nov. 2021 to $230,000 for the period ending this November. But like Grafton County, the closed sales and pending sales numbers have declined.
Statistics in Orange and Windsor counties are not unlike Grafton and Sullivan.
In Windsor County, sales for November dropped 29% compared to November 2021 and listings were down almost 18%. Meanwhile the median sales price rose 18% percent. Orange County appears to have been an outlier with sales rising 16% compared to November last year, but listings fell 21% with the median price up almost 10% from November 2021.
Tucker said statewide, December sales of single family home in Vermont were down 22% from December 2021.
"Because the average and median prices stayed high, the change in dollars is not that great," Tucker said.
Wyman and Croteau said they also are seeing more cash sales in this market. It was estimated by one Vermont Realtor that cash sales constitute about a third of the market whereas 30 years ago, nearly all home sales were with a mortgage.
"I get asked whether things are slower for me because of interest rates but that is not true," Wyman said in December. "I had three properties under agreement last week and they are all cash."
Croteau said cash offers that last two years in his office have also become more prevalent.
Cushing believes the year ahead will look much like the second half of 2022 because of the low inventory and home values that show no signs of declining.
"What the forecasting I am seeing from some of our economists here in the U.S. as far as the National Association of Realtors go, is what we are anticipating is a lot of the same as we saw in 2022," Cushing said.
Buyers are still out there because they are saying "we need a place to live."
Interest rates are higher now, Cushing added, but they are still "historically low" at about 6.5% for a 30-year fixed mortgage
"We are spoiled with interest rates at 2 and 3% so five and six is still good," Cushing said. "And they may be able to refinance in a few years if rates come back down."
Croteau agrees that the Federal Reserve kept its borrowing rate at zero for so long that people got used to it.
"It was to the point that people expected to always be like that and it's not," he said.
In the Sullivan County area, Croteau believes interest rate increases have reduced the pool of potential buyers.
"Many buyers are sitting back right now," Croteau said. "The average person is being priced out of the market because of interest rates and the listing price."
According to the Mortgage Bankers Association, mortgage application volume hit its lowest level in more than 20 years in the last week of December as rates have roughly doubled since the end of 2020.
Cushing noted one other factor he said applies to the Upper Valley housing market and that is "desirability." Dave Cummings, the communications director of the New Hampshire Realtors Association, said buyers are not nearly aggressive as they were during the height of the pandemic.
"What I am hearing is buyers are less likely to stick around if they think a seller is overpricing a home," Cummings said. "Buyers seem less desperate these days." With the ability to work from home becoming more prevalent, Cushing said people are eager to get out of the big city.
"We are kind of insulated up here compared to the national scene," he said. "New Hampshire and Vermont are highly sought after places for the recreation, open space and four seasons. People love to come here."
Patrick O'Grady can be reached at pogclmt@gmail.com.