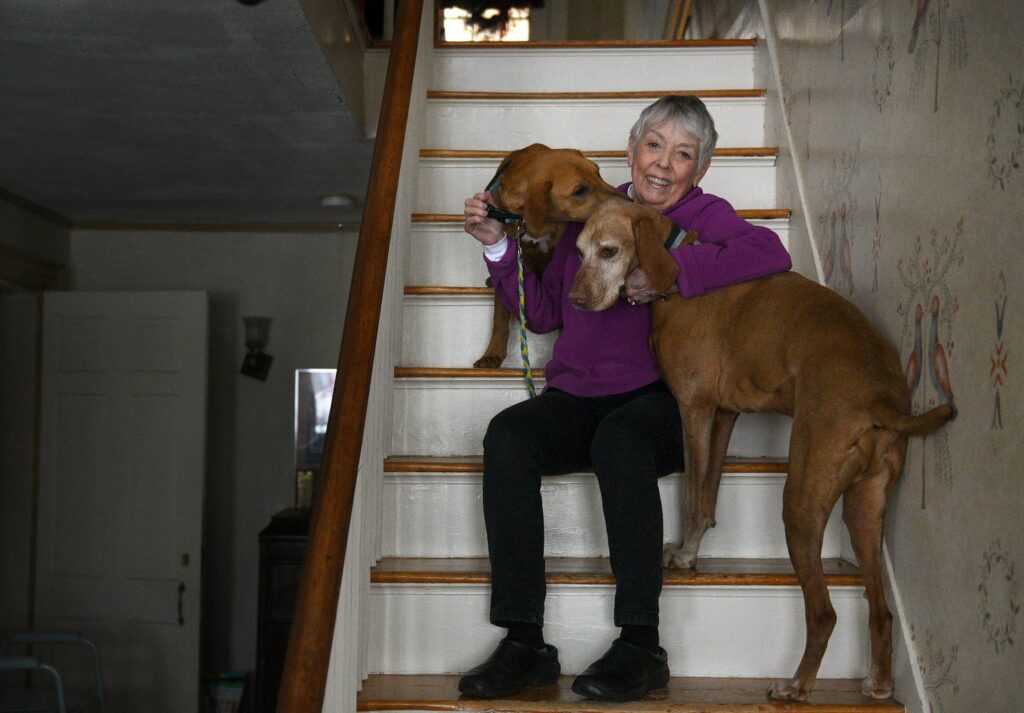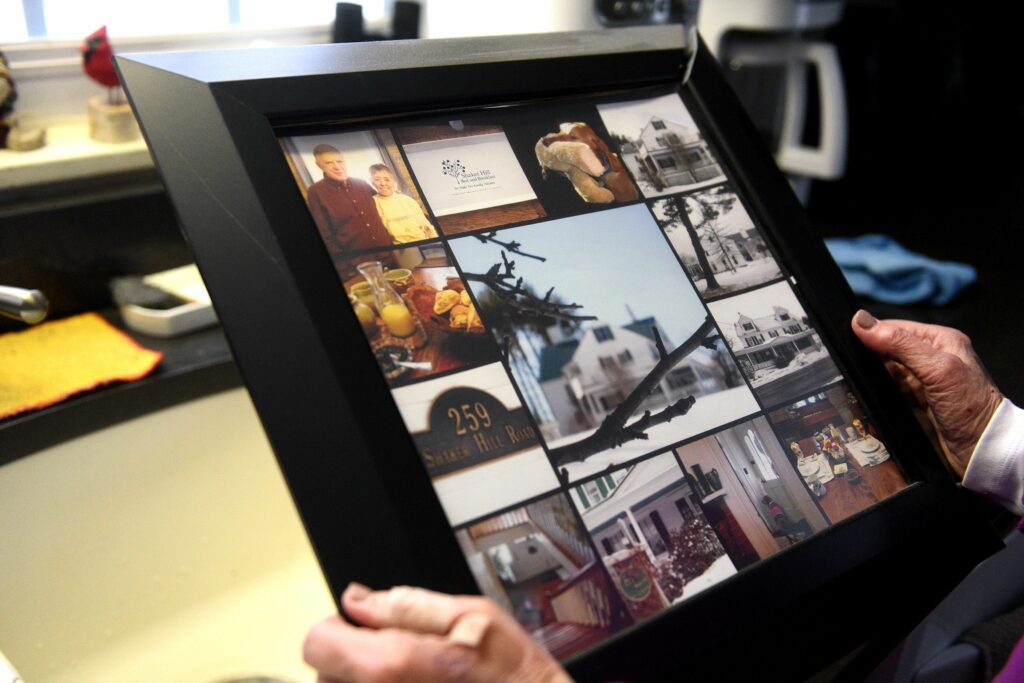 For the Valley News
Nancy Smith is the sole proprietor of the Shaker Hill Inn Bed and Breakfast in Enfield. She has been in the hospitality business since coming to the Upper Valley in the late 1990s from Virginia. While the COVID-19 pandemic and Airbnb have impacted the business, Smith maintains an optimistic outlook. She finds the people she meets at her B&B to be the best part of running the business.
Question: In what ways did the pandemic affect your business? Do you think you and others who were forced to shut down have recovered to pre-COVID bookings?
Answer: The pandemic caused everything to come to a stop. As far as I know that is true of most other like-sized properties in the area. What it did for me is to give me a taste of "freedom." Even though there was no place to go, I felt good about it. I have been a "one-man show" since losing my husband 10 years ago. Trying to handle all of the cooking, cleaning, shopping, gardening had been a real stretch. One I loved, but it took its toll. I do believe that bookings have returned to pre-COVID levels.
Q: You said you decided to begin bookings through Airbnb. Can you explain why and how does that change your business, if at all?
A: After things started to open up I realized that I missed both the business and the company of the guests. My answer was to take a stab at listing with Airbnb. It seems to be the way of the future and it provided exposure that I needed.
Q: In what ways do you think Airbnb and Vrbo will affect the local lodging industry in the long term? Will it help or hurt the lodging business?
A: Airbnb had negatively impacted my business before the pandemic. The properties didn't need to follow the same rules I did as an independent B&B (health department, zoning, fire regulations, taxes, etc.). They didn't need to deliver a cooked breakfast. Many of them are unattended, with food available for cooking breakfast yourself, if anything; very different business than I had been in. Although it is not generally expected, I have continued to serve a full breakfast — but I don't have the pressure of needing to bake every day — I purchase muffins, etc.
Q: What is your view of the Upper Valley lodging outlook for 2023 and what challenges do lodging facilities face this year?
A: My take is that the Upper Valley is in very good shape as we enter 2023. We are close enough to metropolitan areas and offer a chance to really get away without incurring expenses of a long trip. We have wonderful events and places to visit throughout both states.
Q: What are some of the things that draw people to the area and has that changed at all the last 10 or even 20 years?
A: The regular draws to the area — (Dartmouth) College, Dartmouth Health, private schools, are still here and drawing significant numbers. I have seen an increase of folks who are biking the Northern Rail Trail and visiting the Enfield Shaker Museum. I think that the Upper Valley has really been discovered. I have an extra "draw" in that my daughter has started a very successful, bi-weekly seasonal dinner event, ("las vive") which has given the B&B some extra exposure.
Q: What makes running a small bed and breakfast enjoyable to you and what are the challenges to keep it running smoothly?
A: The very best part of the business is the people — I have met incredible people and am delighted when they return. I have had guests send me Dungeness crab from the West Coast and sausages from Wisconsin. What a wonderful business. The challenge for me is getting everything done so that I can maintain my standards.
Q: What are some of the things you do to try to make your bed and breakfast stand out?
A: I am probably best known for my breakfasts. Further, the house has a huge wrap-around porch where people enjoy relaxing. I deliver personalized service that bigger places often can't.
Q: What advice would you give someone who may be thinking of buying and running a bed and breakfast, even though it would be a new experience for them?
A: Look for a property that you love — in a location that is well trafficked. If you need to earn a living (i.e., no outside employment or retirement), be sure that your property can support you with enough rooms. Above all, keep a sense of humor. It is a great ride if you have the correct attitude.
Patrick O'Grady can be reached at pogclmt@gmail.com.