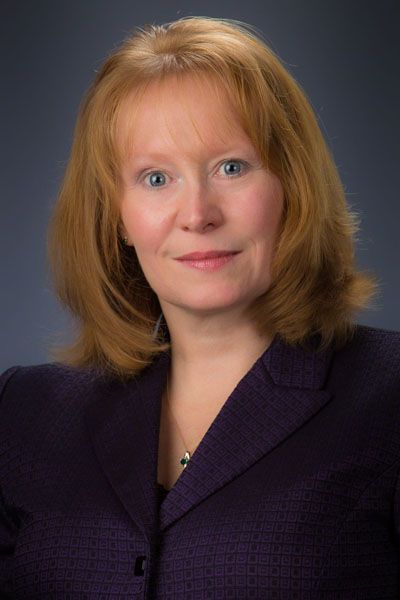 Executive Director, Upper Valley Business Alliance
Happy New Year, Upper Valley! Do you make New Year's resolutions? For the last couple years, everything seemed too unsettled to make plans, but this year I feel hopeful. Sure, we have much to work on but given where we have been in the last two years, doesn't 2023 feel ripe with possibilities? That is my resolution for this year — to focus on the positive!
At this time of year, I am often asked to look into my crystal ball and try to predict what 2023 will bring for our business community: 2022 was a bit of a rollercoaster for Upper Valley businesses depending on the type of business. We were able to take off face masks and get back to "normal" in many ways.
However, many of our businesses continued to have issues with their supply chains, making obtaining products or goods necessary for their businesses difficult. The good news is that many of the supply-side issues are starting to resolve.
One notable industry that has had supply issues all year has been the automotive industry. If you have tried to buy a new car in the last 12 months, you may still be waiting for the vehicle you ordered several months ago. However, I am hearing from several local dealers that new cars are finally arriving — just in time for pothole season.
The other pervasive issue facing our Upper Valley businesses (and those elsewhere) is the shortage of workers. I am often asked, "where did all the workers go?" Although it seems that this is a pandemic-related problem — and certainly the pandemic exacerbated the worker shortage in many fields — the issue has actually been growing for several years.
The reasons are many. Population growth has been declining in the United States with people having fewer children. Overall, our population — particularly in the northern New England states of Maine, New Hampshire and Vermont, has been aging. Our average age in Vermont and New Hampshire is 43 with close to 20% of our population over age 65. This means that many of residents have left the workforce or plan to retire. During the pandemic, many in the close-to-retirement age bracket did retire and, given concerns over COVID, did not return to work.
In early 2022, we heard much about the "Great Resignation," a term coined to describe the mass exodus of workers from their current jobs. The Great Resignation was really more of a reshuffling. Certainly, many people chose to leave the employment they had prior to the pandemic. In some cases, they opted for new career paths. Several fields considered on the "frontline" of the pandemic — health care, hospitality, education and child care — saw workers leaving for other types of work. The Upper Valley suffered these same losses in those fields, as did the rest of the country.
However, besides those who have retired, the largest age group to not fully return to pre-pandemic employment is the 20 to 39 group. Brian Gottlob, director of the NH Economic and Labor Market Information Bureau, attributes the extended break of this age group to a few factors. First, the rise of the gig economy where people work several short-term jobs for themselves as contracted labor rather than as an employee. Also, when delving further into the statistics, women in this age group have disproportionally left full-time employment — often due to a lack of available child care. In the Upper Valley, several child care facilities closed during the pandemic making a resource already in scarce supply even scarcer.
As 2022 began winding down, inflation and energy costs began to rise. Just as you have seen prices rising in the grocery market, many of our businesses have seen their costs for materials and wholesale goods rise as well. Many of our Upper Valley restaurants have tried to absorb rising food costs when they could so as to not pass along to the customer. The cost of heat and electricity has risen for residents and businesses.
So why am I hopeful for 2023 with all these issues that continue to ripple through our local economy?
Because despite all, the economy of the Upper Valley remains strong. Our businesses are busy and our residents continue to support them. We saw many new businesses open in 2022 and more are planned for 2023. We saw the expansion of some businesses in 2022. The unemployment rate is still incredibly low — 2.5% in Vermont and 2.6% in New Hampshire. There are new housing units in the pipeline that will help address another major issue in our region.
Although experts disagree whether there will be a recession in 2023, many factors still indicate that if there is a recession, the Upper Valley will be resilient.
I also am hopeful in the way the Upper Valley and our Twin States have responded to some of the aforementioned issues. This year, the New Hampshire Legislature will have two special committees dedicated to housing and child care, two very important issues affecting our economy. Vermont's Legislature also is focusing on shoring up the infrastructure of the economy — primarily housing and broadband.
None of these issues will be resolved in 2023 — in fact, it may take 10 years to truly resolve — but both states are putting resources into seeking solutions. The Upper Valley Business Alliance will be watching as the various bills evolve during the upcoming legislative session and weighing in to make sure our Upper Valley businesses are represented.
Inclusion has become a special focus over the last couple of years. While we could say that this focus is long overdue, the fact that many of our local and state policies are now more focused on promoting and fostering diversity, creating environments of belonging for all residents regardless of race, ethnicity, socio-economic status, gender and sexual self-identification is encouraging. In 2022, the Upper Valley Business Alliance launched the Upper Valley BIPOC Network and we plan to work toward supporting entrepreneurship for BIPOC-owned businesses in 2023.
Tourism in the Upper Valley during the autumn was at pre-pandemic levels. Visitors from nearby states flocked to our region to take in the foliage. Our hotels, restaurants and shops were busy.
With all these reasons for cautious optimism, you may think, "Let's forget the pandemic ever happened. Everything has returned to normal." However, I would humbly ask that we don't try to put the last few years out of mind. Why? Because we learned so much about resiliency, working together, compassion, and how everything is connected in our communities. We learned how important all our workers are — whether they are stocking shelves in grocery stores, taking our order at restaurants, teaching our children, fixing our roads or helping us to feel better when ill.
We saw firsthand what happens when the world shuts down. We learned how dependent we have become on goods shipped from long distances, whether across the country or overseas. We supported our local businesses as suddenly their survival came into question, and often they pivoted and supplied us with items we needed. We watched as local businesses struggled, but many did the near impossible — stayed open and stepped up to serve their communities.
In 2020, the slogan was "Stronger Together." Let's not forget that sentiment in 2023 now that the crisis is over. Because, we are stronger together now and every year.