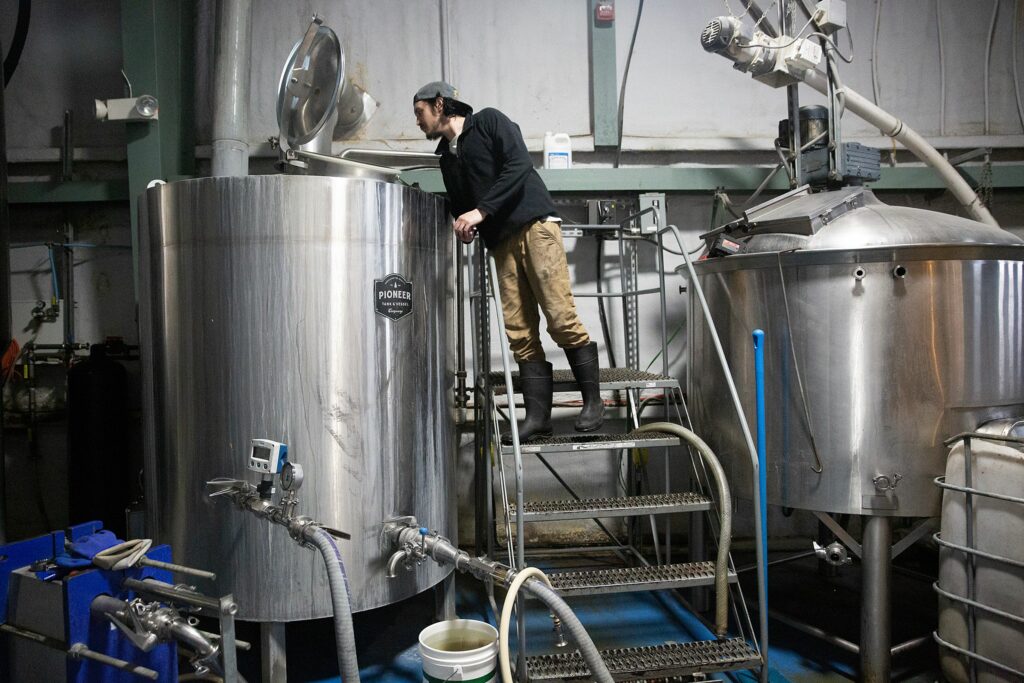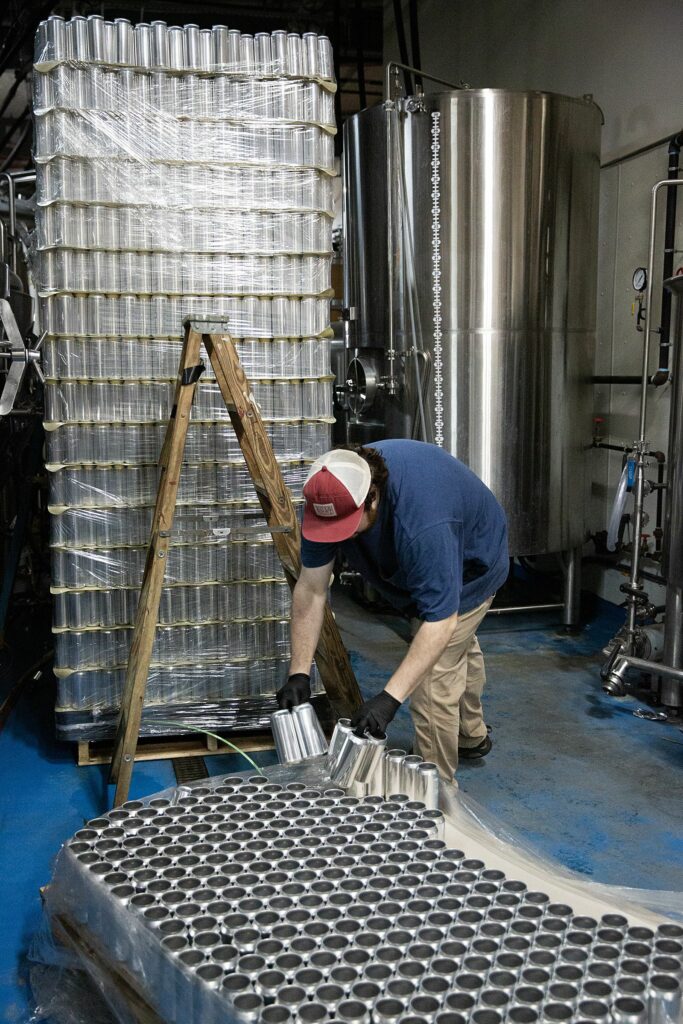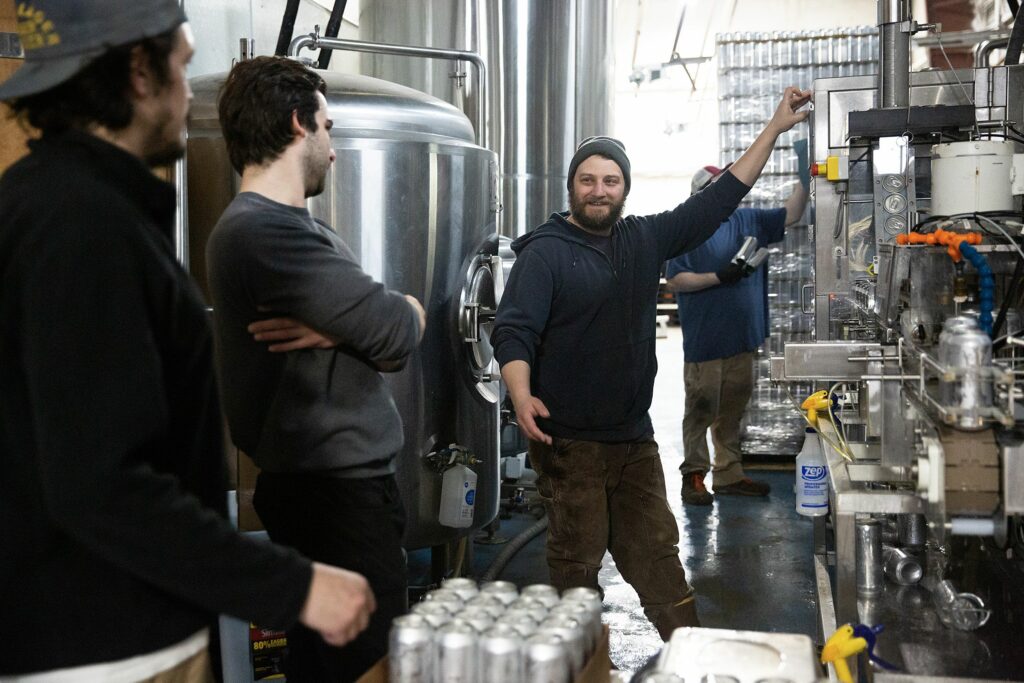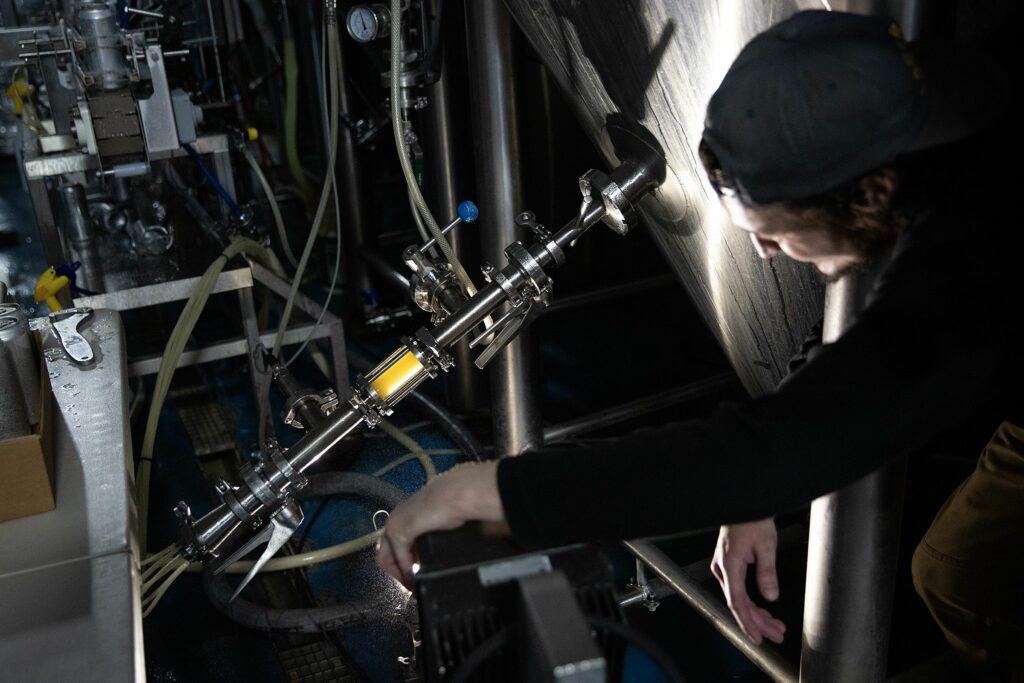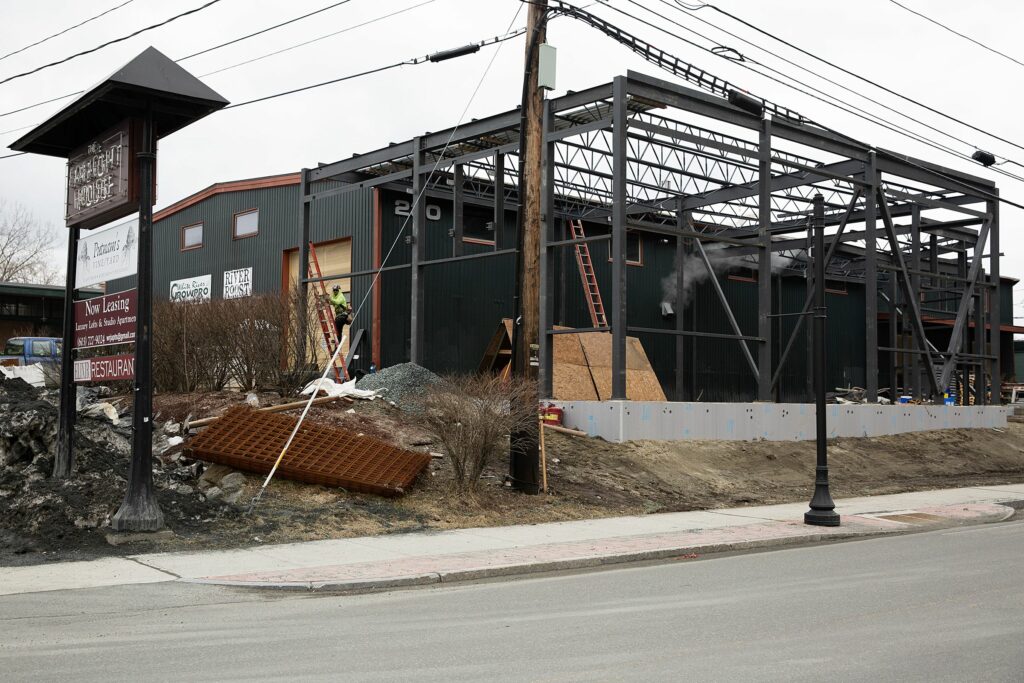 Valley News Correspondent
Mark Babson did not wake up one morning and decide to open a craft brewery.
He paid his dues in the industry for many years before starting River Roost Brewery in White River Junction in 2016.
"I got started the way a lot of people start," Babson said in a phone interview. "I was a pretty avid home brewer."
Realizing his hobby was becoming a passion, Babson took a job with Magic Hat Brewing in Burlington to learn the ins and outs of brewing. After a stint with another craft brewer, he struck out on his own.
"I was really into it and figured I could do it," Babson said. "I had a line on some equipment and found a spot in White River Junction. It was pretty much a bare-bones operation. I had three fermenters. I ran the retail shop. My parents would come in to help. But it has worked."
Today, Babson's small brewery has gained a following locally and often sees mountain bikers, skiers and tourists stop by.
"We're going through an expansion and will add a tasting room," Babson said.
Babson's success has been mirrored across New Hampshire and Vermont in the last 10 years with what can only be described as explosive growth in the craft brewing market. While not all who open a craft brewery succeed, failures of brewpubs, which serve beer that is brewed on the premises, have been more than offset by successes. And, according to the Brewers Association, profit margins can exceed 70%.
There were 4,800 craft brewers in the United States in 2015. Six years later that figure climbed 90% to 9,118. Vermont's 68 craft brewers is the highest number per capita in the country, according to the Brewers Association. About 10 years ago, there were slightly more than 20. In New Hampshire that number has gone from less than 40 in 2016 to more than 100 today, said Jenn "C.J." Haines, executive director of the New Hampshire Brewers Association.
The Brewers Association reports the economic impact of craft brewing on the New Hampshire economy was $457 million in 2021 and in Vermont it was pegged at $408 million.
In most industries, that sort of a dramatic growth would raise fears of market saturation where too many of the same types of business means everyone loses customers and some end up closing. But not in craft brewing, Haines said.
In New Hampshire, there can be "pockets" in the state where one brewery opening is followed by others and — instead of seeing each other as competition — they collaborate as a group, Haines said, adding that brewers along the Seacoast hold a Seacoast Beer Week. Many communities, including Claremont and Lebanon, hold brew festivals each year.
"You can draw more people to an area to get them to do more and give them a reason to stay where there are other craft brewers," Haines said. "People tend to want to go from one to the next."
Brewers like to experiment and come up with new tastes, which mostly depend on the type of yeast used, so it is likely a few craft brewers in one area will offer a wide range of the more than 50 craft brew styles.
Dave Albright, manager of Bright Side Brewing, which is owned by his parents, in the terminal building in Lebanon Airport, said with brewers offering something a little different, they don't worry about losing business as much to an establishment nearby.
"This is not a typical business model like having five pizza places on one block," said Albright, who left an accounting job to open Bright Side about a year ago after making extensive renovations. "A lot of people will come to the state and will target an area with five or six breweries and go around to experience different beers."
Bright Side hired brewer Bill Waddell, who previously operated a very small craft brewer in Springfield, N.H., as it prepares to begin on site brewing. The business now brings in craft beer. It purchased the brewing equipment from the former Seven Barrel Brewery in West Lebanon and has some of the equipment on site. The rest has been fabricated off site, though Albright was not certain when on-site brewing would begin.
Albright, whose father has done home brewing and was inspired to open Bright Side. explained that there are three main tanks for brewing: hot liquor tank, a mash tun and a boil kettle. Depending on what is being brewed and the alcohol content, Albright said it can take between two and four weeks to brew a beer to completion. The business has 12 taps and he expects to use them all.
While there may always be room for another craft brewer, Babson and Haines say like any business venture, it takes hours of hard work and commitment.
"I think jumping in and opening a brewery would be tough without ever having worked in one," Babson said.
After several years at Magic Hat, Babson went to work at a brewer in Woodstock, N.H., where they were putting in a 30 barrel brew house. His on-job education for brewing is one approach, but brewers also can learn how to brew by taking courses.
Haines said many who begin as home brewers and have friends who compliment the beer, make the mistake of thinking they can get a brewery off the ground while keeping a full-time job to pay the bills.
"What happens a lot of time is there is not the consideration of how much time you need to dedicate," Haines said. "When that happens it slows the process. There is licensing, wastewater treatment, water and municipalities you have to deal with."
Additionally, getting the equipment purchased and set up, buying supplies and marketing all require a lot of time.
"It is definitely a full-time job," Haines said.
When Babson got a job at Magic Hat, he learned to do all aspects of the job from cleaning and filling kegs to brewing and fermentation.
"Brewing beer seems glamorous but you are wet a lot of the time," Babson said. "You spend a lot of time cleaning; a lot of time with chemicals. It is also mechanical with pumps and hoses and troubleshooting problems. Then there is packaging and distribution."
Both the New Hampshire Brewers Association and its counterpart in Vermont serve as advocates and promoters of craft brewers. They also weigh in on legislation that will help brewers. Each association also has "beer trails" for tourists that indicate where craft beers can be sampled.
Albright said he has found tastes differ depending on the area. In Burlington, for example, the younger crowd he saw favored sours, which has a more tart taste.
"I think it is really trying to figure out what people want," Albright said.
With craft beer sales up 8% in 2021, despite the pandemic, it seems there will always be room for another craft brewer in New Hampshire and Vermont.
Patrick O'Grady can be reached at pogclmt@gmail.com.